'The Batman' Teaser Trailer Revealed At DC FanDome

The DC fan event, FanDome, has concluded with official footage from one of our most anticipated comic-book movies: Matt Reeves' The Batman, starring Robert Pattinson as the caped crusader.
The Batman is set in its own continuity separate from other DC Films productions, much like how Joker is. Unlike Joker, The Batman seems to have much larger franchise aspirations, with HBO Max set to develop at least one television spin-off. During the final panel of the DC FanDome, director Matt Reeves explained that Batman is in the second year of his war against crime, still trying to find out what he wants to be as a superhero and defining what's truly good and evil. The movie is not an origin story, but it touches upon his origins – including his family's place in Gotham City's corrupt past. A series of murders ties many of Gotham's elite all together, and the movie showcases how several of Batman's enemies transform from citizens of a crime-ridden city to some of his greatest supervillains.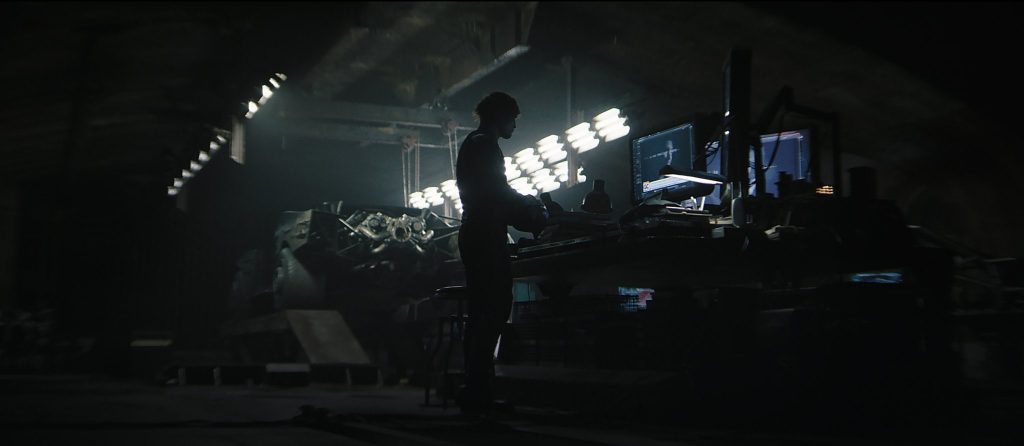 Reeves also hyped up writer Terence Winter's HBO Max series, Gotham PD, which is a prequel to the film set during Batman's first year. The series will portray members of the police force as they first encounter the Batman, fleshing out Gotham City on a level that couldn't be done previously, utilizing both film and television to make for a more fleshed-out narrative.
The highlight of the panel came at the end when the director presented to the world the first-ever teaser trailer for the film, which finally gave us a chance to see Robert Pattinson's Batman in full body and in motion (remember, we already saw earlier this year a 50-second video of the upper part of the suit, and we also have seen several behind-the-scenes pictures). In the trailer, we get to see and hear both Batman and Bruce Wayne, Commissioner James Gordon, Sir Alfred Pennyworth, the Riddler, Catwoman, and the Penguin. Check it out below:
The first trailer for 'THE BATMAN' has been officially released. #DCFanDome pic.twitter.com/Vrn299700X

— DiscussingFilm (@DiscussingFilm) August 23, 2020
The Batman is being directed by Matt Reeves from a script written by himself and Mattson Tomlin. It stars Robert Pattinson as Bruce Wayne, with Zoë Kravitz as Catwoman, Paul Dano as The Riddler, Colin Farrell as The Penguin, Jeffrey Wright as Jim Gordon, Jon Turturro as Carmine Falcone, and Andy Serkis as Alfred Pennyworth, among others. It will be released on October 1, 2021 if everything goes according to plan.
Miguel Fernández is a Spanish student that has movies as his second passion in life. His favorite movie of all time is The Lord of the Rings, but he is also a huge Star Wars fan. However, fantasy movies are not his only cup of tea, as authors like Scorsese, Fincher, Kubrick or Hitchcock have been an obsession for him since he started to understand the language of filmmaking. He is that guy who will watch a black and white movie, just because it is in black and white.