Zack Snyder's 'Army of the Dead' Expands with a Prequel Film, Anime Series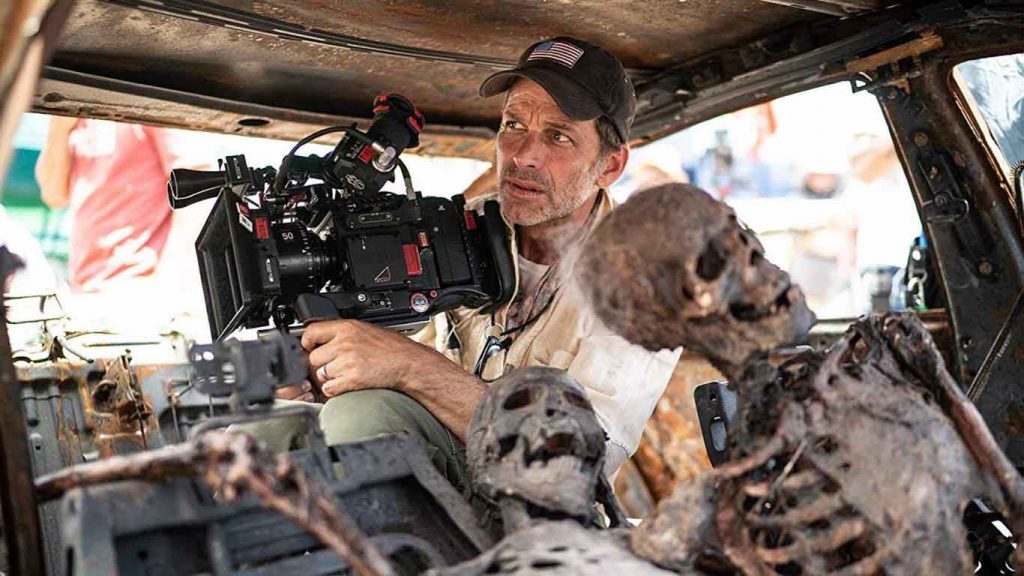 Netflix might have cracked a big new IP…
As work on Zack Snyder's Justice League continues, the director and Netflix are expanding their upcoming zombie extravaganza Army of the Dead with an animated prequel series plus a film prequel.
Snyder expressed his gratitude in a statement yesterday:
"I'm incredibly excited for the opportunity to partner with Netflix again as we expand the 'Army of the Dead' universe with both an international prequel, as well as exploring the visually dynamic world of animation… It's been a great collaboration and we are thrilled that Netflix sees this as big of an IP as we do."
Shay Hatten (John Wick: Chapter 3) is returning to screenwriting duties in both the anime series and the new live-action installment after working on the yet-to-be-released film. The animated series, which is being called Army of the Dead: Lost Vegas, will center on Dave Bautista's character during the initial zombie outbreak in Vegas, with Zack Snyder directing two episodes. On the other hand, the prequel film is going to focus on Matthias Schweighöfer's character from Army of the Dead. Schweighöfer himself will direct it, as he has some solid previous directing experience (Der Nanny, You Are Wanted) and greatly enjoyed his collaboration with Snyder so far:
"It has already been a great pleasure to be part of this wonderful ensemble around Zack Synder — a fascinating project. I am happy that it is now being developed on so many different levels."
In addition, Jay Oliva (The Dark Knight Returns) will act as showrunner (and direct two episodes) of the animated series, with many members of the main film's cast expected to return.
Francisco J. Ruiz is that guy who has watched Jurassic Park a thousand times and loves Star Wars. His hunger for movies is only matched by his love for video games. He graduated in English Studies from the University of Malaga, in Spain. As he continues to write about what he enjoys (and doesn't), he's studying for a master's degree and working on becoming a teacher.