'Ghostbusters' Tops 4th of July Box Office
After Jurassic Park and Jaws topped the box office last month, another classic film has done the same over the 4th of July weekend: Sony's 1984 Ghostbusters, which grossed $550,000 over the three days.
Funnily enough, Sony held the same title last year for a very different film: Marvel's Spider-Man: Far From Home. If someone had told you then that 2020's Independence Day weekend film would be Ghostbusters, you'd have assumed they meant the upcoming sequel, originally due out today.
it's been 36 years since Ghostbusters rode atop the weekend box office, the last time being September 14-16, 1984. It was also the second time that Ghostbusters ruled an Independence Day frame at the B.O, with the Columbia Pictures release having won both June 29-July 1 and the July 6-8 period that year, according to Box Office Mojo. The movie opened on June 8 of that year to $13.6M at 1,339 theaters, and it stayed at the top spot for seven weeks straight, with another three No. 1 wins (for a total of 10 weeks at No. 1).
Even though major chains AMC, Regal, and Cinemark are still all but closed due to Covid-19 restrictions, Ghostbusters screened in 622 locations with drive-ins accounting for 90% of box office business (according to Deadline sources).
Sony's recent rereleases of the classic include both a 2019 Fathom Events offering that minted $370K, and a 30th-anniversary release in 2014 grossing $3.5 million over three weeks. All up, the movie has grossed $243.2M.
While Ivan Reitman directed the original and its 1989 follow-up, his son, Jason Reitman, is directing the upcoming sequel: Ghostbusters: Afterlife (with Ivan producing as he has on all four films in the franchise). The sequel was originally scheduled for release today, July 10, but was pushed back until March 5 2021 due to the pandemic.
Sony also took the second spot this weekend with Jumanji: The Next Level at approx. $300K.
Surprisingly, third was IFC's new indie film, Relic, the directorial debut of Natalie Erika James, starring Emily Mortimer, Bella Heathcote, and Robyn Nevin. Nevin plays Edna, an elderly and widowed matriarch who goes missing. Her daughter Kay (Mortimer) and granddaughter Sam (Heathcote) travel to their remote family home to find her. Soon after her return, they start to discover a sinister presence haunting the house and taking control of Edna. The movie was produced by Jake Gyllenhaal among others with Anthony and Joe Russo executive producing under AGBO.
It's a crazy and unpredictable time for the box office but at least now a whole new generation of people know: don't cross the streams.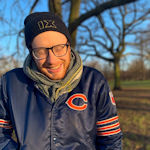 Alex Newman is huge Star Wars fan and loves to keep up to date with the canon. He's also loved movies for as long as he can remember. He's a massive Disney and superhero fan but will watch anything. He's worked at a cinema, a comic book store and at Disney World but is currently working in radio in London! You can find him at @New_macca on twitter.