Doug Liman to Direct Tom Cruise Movie That Will Shoot in Space
With the help of NASA and SpaceX, Tom Cruise is going to star in the first narrative film to actually be shot in space. It seemed like a pipe dream, but more confirmations have trickled out over the past few weeks, and now a big name director has been attached to the picture.
We first reported this story earlier this month, but at that point no big names other than Cruise were attached to the project. Now Deadline has revealed that director Doug Liman, known for The Bourne Identity and Mr. and Mrs. Smith, has been working on this with Cruise all along. Liman wrote the first draft of the script for the action-adventure film, and always intended to shoot in this unique location. It's unclear if Liman will also be up in space with Tom Cruise during the shoot or directing remotely down on the ground. The duo previously worked together on such films as Edge of Tomorrow and American Made.
Right now the untitled production is still quite independent, as no big studios have committed to making it a reality. However, NASA and SpaceX are definitely involved in some capacity, which adds legitimacy. Jim Bridenstine, acting NASA administrator, even confirmed as much on Twitter not long after the original story broke:
NASA is excited to work with @TomCruise on a film aboard the @Space_Station! We need popular media to inspire a new generation of engineers and scientists to make @NASA's ambitious plans a reality. pic.twitter.com/CaPwfXtfUv

— Jim Bridenstine (@JimBridenstine) May 5, 2020
It's no surprise that Tom Cruise is up for this challenge. His reputation for doing his own stunts has grown to astronomical levels in recent years. Each Mission Impossible film sees Cruise performing new death-defying stunts, from hanging off the side of the Burj Khalifa skyscraper to riding on the outside of an airplane during takeoff. Not to mention he actually learned how to fly a jet for scenes in Top Gun: Maverick. After all that, it's not hard to imagine him training to go to space. The man is a machine. At this point it's clear that if this project doesn't kill him, nothing will.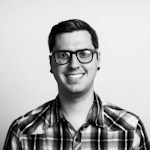 David is a video editor, stop-motion animator, freelance writer, and movie addict. He currently lives in Michigan with his wife and two dogs and can be found obsessing over director commentary tracks and collecting movie memorabilia. In addition to writing for Movie News Net and Star Wars News Net, he also hosts podcasts like The Movie News Network and The No Guff Podcast.