Tom Cruise and Elon Musk's 'SpaceX' Planning to Shoot a Movie in Space
Deadline are reporting that Tom Cruise, Elon Musk's space company SpaceX, and NASA are teaming up for the first fictional movie to be shot in space.
It's going to be an action adventure movie, which is unsurprising with Tom Cruise involved. No production companies are involved yet this early on in the process, so it's just a case of waiting for more news.
While the story itself is surprising, the involvement of Cruise and Musk isn't. Musk is known for his eccentricity and for pushing boundaries, like developing flamethrowers and launching cars into space. Cruise is also known as being very involved in his projects and doing his own stunts.
During filming for Mission: Impossible – Fallout, Cruise jumped a building and broke his ankle. The crazy thing is that he decided to finish the take! So the man is dedicated to realism, and what could get more real than filming in zero gravity?
As I said before, little more is known at this point, but we'll be sure to keep you updated as the project develops.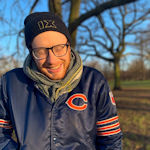 Alex Newman is huge Star Wars fan and loves to keep up to date with the canon. He's also loved movies for as long as he can remember. He's a massive Disney and superhero fan but will watch anything. He's worked at a cinema, a comic book store and at Disney World but is currently working in radio in London! You can find him at @New_macca on twitter.