The CW Announces January Premiere for 'Superman & Lois', Return of DC's Arrowverse, and Next Crossover Details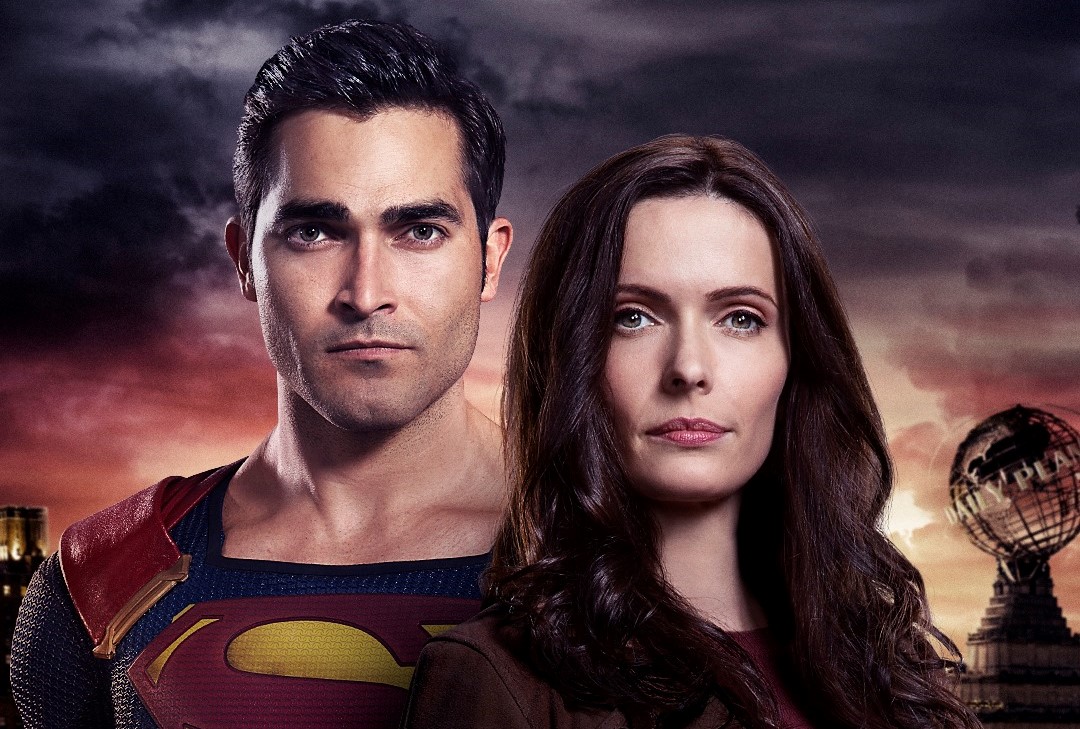 Yesterday The CW became the first major network to announce premiere dates for it's 2020/2021 season, including the return of the popular DC Arrowverse shows and the highly anticipated debut of Superman & Lois.

In light of current events, The CW have announced a January 2021 start date for their new season. Whilst this means that DC fans will have to wait a little longer for the return of their favorite heroes, who are currently in the process of wrapping up their current seasons, it is far more important to ensure the safety of the cast and crews involved. And also for the shows to wait until production can return, as much as possible, to normal. Can you imagine trying to create any series, let along a super hero series, with social distancing rules in place? Fighting with villains, saving crowds of civilains, even intimate scenes like Superman flying with Lois Lane, would be virtually impossible with distancing measures in place.
When the shows return, fans can look forward to the following line up of comic book adventures:
Monday
8-9PM – Black Lightning
Tuesday
8-9PM – The Flash
9-10PM – Superman & Lois
Sunday
8-9PM – Batwoman
Rounding out The CW's non-super hero offerings in January will be returning series All American, Riverdale, Nancy Drew, Legacies, Penn & Teller: Fool Us, Whose Line is it Anyway?, and new series Walker.
Both Supergirl and Legends of Tomorrow are expected to premiere midseason, which is standard for  Legends and likely to accommodate star Melissa Benoist's pregnancy in the case of  Supergirl. They will be joined by fellow returning series Roswell, New Mexico, and In the Dark, alongside new series Kung Fu and The Republic of Sarah. With a January start, midseason is now expected to fall in May, with season finales premiering in July/August.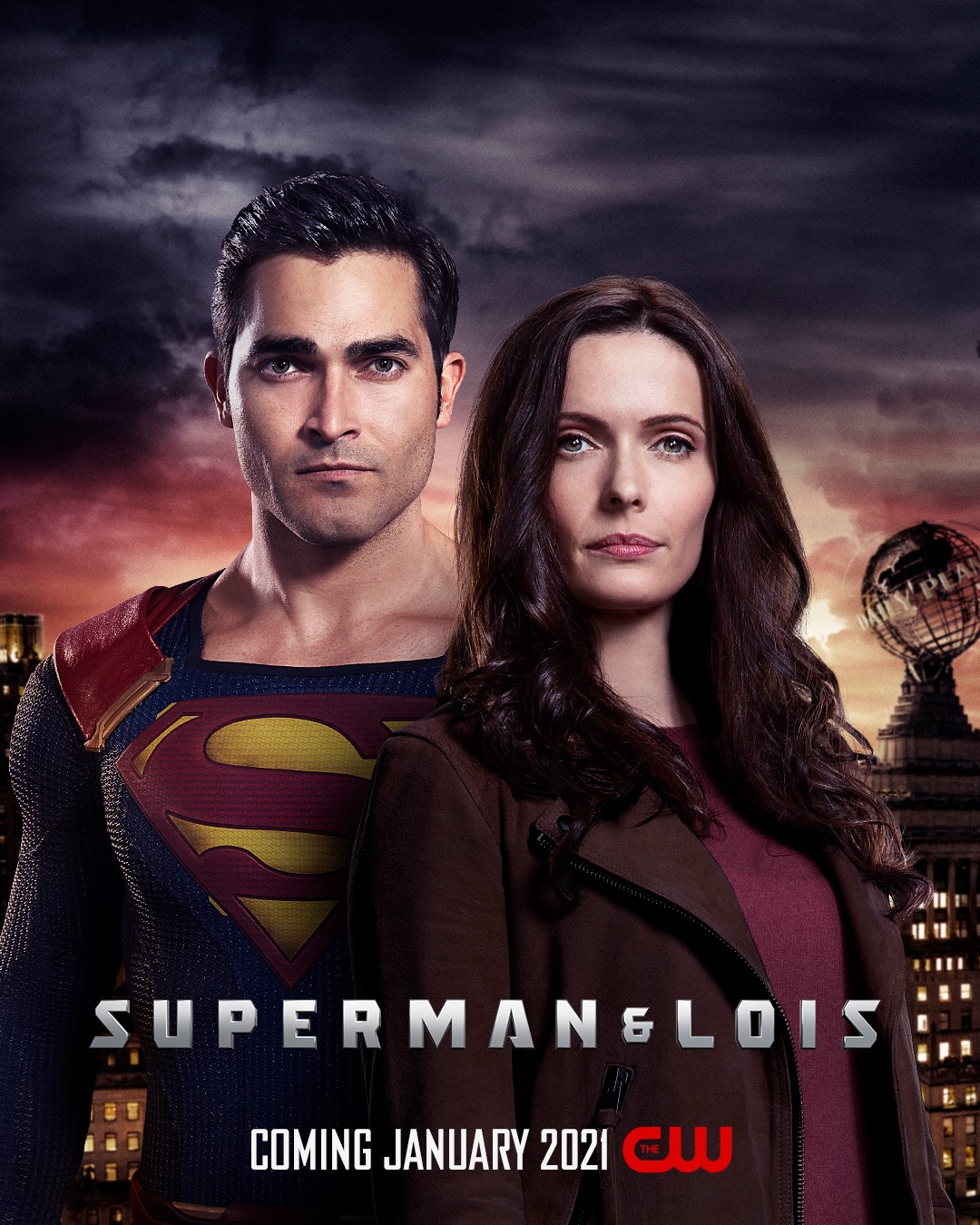 As part of their press call, The CW released the first full series description for Superman & Lois:
"In SUPERMAN & LOIS, after years of facing megalomaniacal supervillains, monsters wreaking havoc on Metropolis, and alien invaders intent on wiping out the human race, the world's most famous superhero, The Man of Steel aka Clark Kent (Tyler Hoechlin, "Teen Wolf") and comic books' most famous journalist, Lois Lane (Elizabeth Tulloch, "Grimm"), come face to face with one of their greatest challenges ever – dealing with all the stress, pressures and complexities that come with being working parents in today's society. Complicating the already daunting job of raising two boys, Clark and Lois must also concern themselves with whether or not their sons Jonathan (Jordan Elsass, "Little Fires Everywhere") and Jordan (Alexander Garfin, "The Peanuts Movie") could inherit their father's Kryptonian superpowers as they grow older. Returning to Smallville to handle some Kent family business, Clark and Lois are reacquainted with Lana Lang (Emmanuelle Chriqui, "Entourage"), a local loan officer who also happens to be Clark's first love, and her Fire Chief husband Kyle Cushing (Erik Valdez, "Graceland"). The adults aren't the only ones rediscovering old friendships in Smallville as the Kent sons are reacquainted with Lana and Kyle's rebellious daughter, Sarah (Inde Navarrette, "Wander Darkly"). Of course, there's never a dull moment in the life of a superhero, especially with Lois' father, General Samuel Lane (Dylan Walsh, "Nip/Tuck") looking for Superman to vanquish a villain or save the day at a moment's notice. Meanwhile, Superman and Lois' return to idyllic Smallville is set to be upended when a mysterious stranger (Wole Parks, "All American) enters their lives. Based on the characters from DC created by Jerry Siegel and Joe Shuster, SUPERMAN & LOIS is written and executive produced by Greg Berlanti, Sarah Schechter, and Geoff Johns. The series is from Berlanti Productions in association with Warner Bros. Television"
Whilst Arrow spinoff Green Arrow and the Canaries hasn't been picked up yet, Deadline confirms that series is still in development with CW President Mark Pedowitz saying the project is "very much alive", and that he's "had many discussions with Warner Bros, we have a strategy involved – hopefully we can pull it off."

Whilst he couldn't yet confirm a pick up for Green Arrow and the Canaries, Pedowitz could confirm what next year's crossover will look like. After this season's Crisis on Infinite Earths mega event, the Arrowverse will have something of a well deserved break next year, with a smaller scale two part event taking place in Superman & Lois and Batwoman. The CW President confirmed to Deadline that they are hoping for the crossover to take place in either the first or second quarter of next year and that "There's a lot of characters coming from our other shows."
As well as giving the Arrowverse a rest after Crisis, and being easier on the production side in the wake of the current pandemic, limiting the crossover to Batwoman and Superman & Lois means that when the shows hit streaming services fans will be able to watch the full crossover event on Warner's upcoming HBO Max service.
For now, DC fans have the season finales of both Batwoman and Supergirl to look forward to this weekend, three more weeks of Legends of Tomorrow (which thankfully got to finish it's season as planned ahead of the shutdown). Stargirl will premiere on DC Universe on Monday before airing on The CW on Tuesday. The network also has just acquired the television rights for DC Universe's short lived Swamp Thing to air this Fall, alongside the final episodes of Supernatural, as The CW looks to acquire completed scripted series as a contigency in case production cannot resume later this year.
Source – Deadline