CW Planning 'Arrow' Spinoff – 'The Canaries'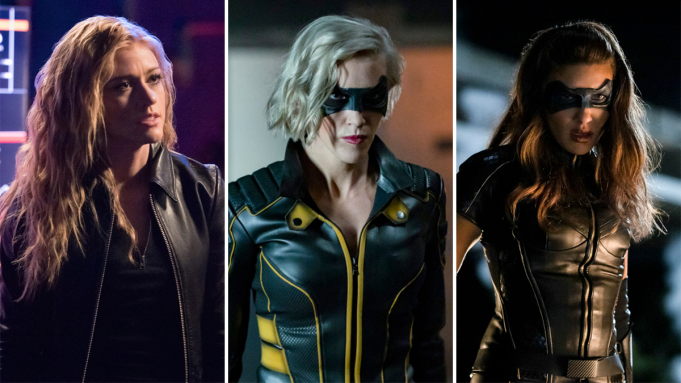 With Arrow set to end this season it seemed that Batwoman might be it's natural replacement as the Arrowverse's street level series. But there might be another! Deadline is reporting that The CW is considering a direct spinoff from their flagship DC series – The Canaries.

Set in the future Star City that was introduced in the flash forward storyline of  Arrow's seventh season, and is set to continue in season eight,  The Canaries will star Katherine McNamara as Oliver Queen's daughter Mia Smoak, the new Green Arrow, alongside Katie Cassidy's Laurel Lance and Juliana Harkavy's Dinah Drake.
First teased by CW President Mark Pedowitz last month, The Canaries will be set up with a "backdoor pilot" due to air in the final season of Arrow later this year. With it's combination of classic Black Canaries and new Green Arrow,  The Canaries is set to be the Arrowverse's first legacy series, with a new generation taking up the mantles of the original heroes. Speaking with Deadline, Pedowitz said;
"The fact that seven years ago, we introduced Arrow, who would have thought it would have spawned six shows, a whole universe that they managed to create. It's quite a remarkable feat. We believe in these franchises, this universe will continue for many years, so it's important to ensure that you have characters that will keep the fans coming back. How that universe plays out, time will tell."
The Canaries is being produced by Berlanti Productions and Warner Bros. Television. Greg Berlanti, Sarah Schechter, Beth Schwartz, Marc Guggenheim, Jill Blankenship, and Oscar Balderrama will executive produce, with Schwartz, Guggenheim, Blankenship, and Balderrama writing.
With Arrow's final season still to air, along with potentially reality altering Crisis, it's way too early to start speculating what this series could be about or whether certain characters, such as Ben Lewis' William Clayton-Queen, may appear. But there's certainly lots of potential with this future setting to explore a whole new era in the Arrowverse.
Arrow's final season begins October 15th on The CW.