Next 'Mad Max' Film Will Be a Furiosa Prequel Without Charlize Theron
In a New York Times interview Miller revealed more information about his rumoured follow-up to the 2015 sequel/reboot Mad Max: Fury Road. The two big bombshells: that this would be a prequel focusing on Furiosa's story and that Charlize Theron wouldn't be returning to the role.
Theron's portrayal of Furiosa garnered her critical acclaim while the character became an instant fan favorite. Miller, however, said he is searching for an actress in her 20s to take over the role in the prequel.
For the longest time, I thought we could just use CG de-aging on Charlize, but I don't think we're nearly there yet, despite the valiant attempts on The Irishman, I think there's still an uncanny valley. Everyone is on the verge of solving it, particular Japanese video-game designers, but there's still a pretty wide valley, I believe.
The film isn't set in stone yet, but Miller hopes to start work on it after he finishes Three Thousand Years of Longing, a drama about a woman who travels to Istanbul and releases a Djinn (genie) who offers her three wishes, starring Tilda Swinton and Idris Elba. Production was unfortunately delayed due to the Covid-19 pandemic. "So after we finish it, and hopefully everything settles down with the pandemic, we'll see what the world allows us to do with Furiosa."
Miller and co-writer Nick Lathouris came up with extensive back stories for almost every character in the film in the fifteen years it took to bring Fury Road to the big screen. However, Furiosa was such a drew to them that they'd written a second screenplay about her before Fury Road had even begun shooting.
"It was purely a way of helping Charlize and explaining it to ourselves," Miller said. He wanted to answer the questions about what the character's life had been like before we meet her in the movie. Why she was picked from the Vuvalini, a group of warriors and how she became the hardened fighter we saw.
Even without Theron, key members of the Fury Road crew will be involved. Among them is cinematographer John Seale, who Miller is luring out of semi-retirement, and Oscar-winning production designer Colin Gibson. Gibson teased the scale of the new film talking about all the vehicles built for Fury Road: "88 were seen onscreen, but 135 were made in total. The next possible iteration, which is on the table, has even more."
It's sad to hear that Theron won't be returning, but if the Mad Max series, especially Fury Road, has taught us anything, it's to trust George Miller's vision and to wait and see.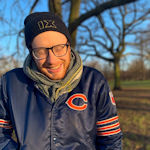 Alex Newman is huge Star Wars fan and loves to keep up to date with the canon. He's also loved movies for as long as he can remember. He's a massive Disney and superhero fan but will watch anything. He's worked at a cinema, a comic book store and at Disney World but is currently working in radio in London! You can find him at @New_macca on twitter.