Disney Plus Has Over 50 Million Global Subscribers Less Than Five Months After Launch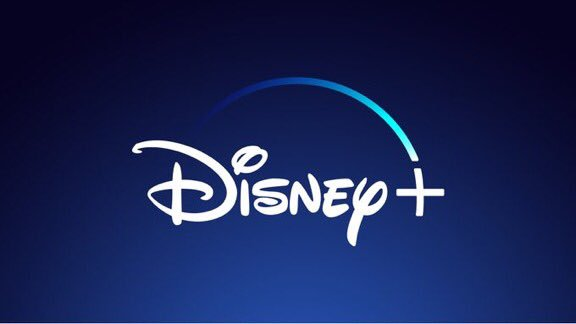 Back when Disney Plus was officially unveiled to investors, they stated that they had hoped to reach at least 60 million subscribers by the end of 2024, 5 years after its initial launch in five nations. It looks incredibly likely that they will get there well ahead of that milestone, as they have 50 million subscribers worldwide as of yesterday.
Variety reports that Disney Plus has passed the major milestone of obtaining 50 million subscribers much earlier than anticipated; for frame of reference, prior to launch, Disney were anticipating 18 million subscribers by the end of 2020! A statement from Chairman of Walt Disney Direct-to-Consumer & International Kevin Mayer indicates that Disney is absolutely thrilled with how well their foray into streaming has gone:
"We're truly humbled that Disney+ is resonating with millions around the globe, and believe this bodes well for our continued expansion throughout Western Europe and into Japan and all of Latin America later this year, great storytelling inspires and uplifts, and we are in the fortunate position of being able to deliver a vast array of great entertainment rooted in joy and optimism on Disney+."
Disney Plus launched in the United States, Canada, and the Netherlands on November 12, 2019, before subsequently opening in Australia and New Zealand on November 19. Come 2020, the service expanded to the United Kingdom, Ireland, Germany, Italy, Spain, Austria, and Switzerland on March 26, India on April 4, and France on April 7. Before the end of the year, it's expected to expand into Belgium, the Nordics, more of Western Europe, Japan, and all of Latin America, with a nearly full international roll-out expected by the end of 2021. Suffice it to say, it's likely that Disney Plus will clear the company's initial expectations of 60 million subscribers in five years by, or perhaps even ahead of, of the service's first anniversary.
This good news comes at a rather brutal time for Disney, who are taking a pretty bad beating in their movie, television, sports, and theme park divisions as the Coronavirus pandemic continues to devastate the globe. Disney Plus won't make up for shortcomings in those fields, and it should still be a while before Disney Plus becomes fully profitable, but the service is clearly overperforming expectations in a big way, and that's based primarily on the massive back catalogue it has even before it has really expanded upon its library of original content. Right now, the service's killer app is Star Wars: The Mandalorian, which has completed filming its second season; it is expected to release starting in October of this year. Meanwhile, the seventh and final season of Star Wars: The Clone Wars is also being released through the service.
Other shows available to watch right now include High School Musical: The Musical: The Series (which has also been renewed for another season), Fairy Tale Weddings, Diary of a Future President, Encore!, Forky Asks a Question, Hero Project, The Imagineering Story, The World According to Jeff Goldblum, One Day at Disney, and Pick of the Litter. Movies made for the service include Lady and the Tramp, Noelle, Togo, Timmy Failure: Mistakes Were Made, Stargirl, Dolphin Reef, Elephant, Diving With Dolphins, In the Footsteps of Elephant, and Penguins: Life on the Edge.
Coming to the service in the future are the movies Phineas and Ferb the Movie: Candace Against the Universe, Magic Camp, Secret Society of Second-Born Royals, Flora and Ulysses, Godmothered, and Safety; in addition, Artemis Fowl, a film intended to release in theaters, will now release through Disney+ instead. Several shows are also in development, but the most high-profile ones are Disney and Pixar's Monsters, Inc. sequel Monsters at Work, Lucasfilm's untitled live-action Star Wars shows revolving around Obi-Wan Kenobi and Cassian Andor and K-2SO, and Marvel's onslaught of miniseries that includes the likes of The Falcon and the Winter Soldier, WandaVision, Loki, What If…?, Hawkeye, Ms. Marvel, Moon Knight, and She-Hulk. Due to the Coronavirus's effects on production, a number of the shows that were in production or set to go into production will arrive later than originally planned.

Grant Davis is a freelance writer who has covered entertainment news for more than seven years. His articles have frequently appeared in Star Wars News Net as well as as other entertainment-related websites. As someone who grew up on Star Wars and comic book movies, he's completely thrilled with the current era of genre entertainment.