Disney: Artemis Fowl Going Straight To Disney+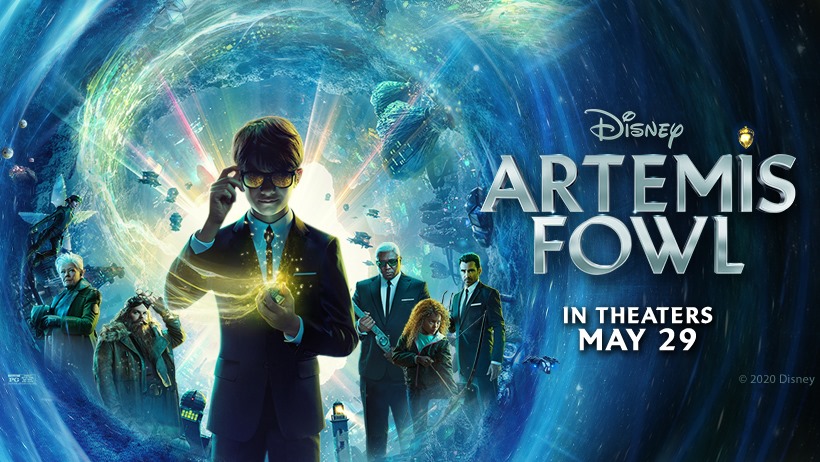 Buried a little bit in the blockbuster news today about the shifts in Disney's film slate is a bit of monumental cinematic news: Artemis Fowl, the Kenneth Branagh directed adaptation of the Eoin Colfer book, will skip theatrical distribution and go straight to Disney+.
Given the reality of the Coronavirus global pandemic, theaters face an uncertain future. When will they be back? When will people feel safe to come back in large numbers? This has produced a shockwave of release date shifts, some well into next year. It's also generated intense speculation on whether some films will skip the theatrical distribution model and instead go to straight to streaming. Speculation had centered on Wonder Woman 1984, but that turned out to be premature.
Now, it seems Disney is taking the direct to streaming plunge by offering Artemis Fowl direct on its own platform. Originally scheduled for release on May 29, the film is not as high profile as some of its other releases this spring and summer. Still, they had pegged it for Memorial Day weekend in the United States. While no longer the centerpiece of moviegoing it had been, the holiday still remains a major release date and their confidence in Artemis Fowl for it suggests this was no simple decision.
This could well mark a tipping point in moviegoing for studios, theaters and fans going forward. Attendance has been down in general, prior to the pandemic. Ticket prices have gone up, and safe to say, there's something of an arms race going on among streaming services. People's habits change, especially when events force them to. While not the same monumental event an MCU film would be going straight to Disney+. Artemis Fowl nevertheless represents a major shift in how studios will release content, and how audiences will consume it. Time will tell if other studios follow suit.