Unproduced: A Roundup of Hollywood Secrets Revealed in Quarantine
For cinephiles, one of life's greatest joys is to dissect the vast library of films that have been released from the early 20th century straight through to the modern era. However, it can be easy to forget that for every completed movie, there are hundreds of concepts, screenplays, and full-on productions that never saw the light of day. Luckily, in this uncertain time of self-isolation, many filmmakers stuck at home have pulled back the curtain for a peek at their unproduced projects. We've compiled a comprehensive list of the juiciest bits of previously unknown movie trivia for you right here at MovieNewsNet.
James Gunn's Take on Scooby-Doo 3
First up: Scooby-Doo! We all know director James Gunn for his incredible work on the Guardians of the Galaxy films, but some of his earliest projects were heading up the screenwriting duties for both of the early 2000s Scooby-Doo films. In an AMA style tweet thread, Gunn was asked what his pitch was for a third film in the series. Here is his answer below:
The Mystery Ink gang are hired by a town in Scotland who complain they're being plagued by monsters but we discover throughout the film the monsters are actually the victims & Scooby & Shaggy have to come to terms with their own prejudices & narrow belief systems. (Yes, Really!)

— James Gunn (@JamesGunn) April 1, 2020
I've always thought the Scooby-Doo films were pretty underrated. With such a perfect cast and an overall faithfulness to the source material, it's a shame we never got a third film in the series. To be honest, it sounds a bit too much like Scooby-Doo 2: Monsters Unleashed at face value, but I'm sure it would stand on its own as well as wrap up the trilogy nicely. Unfortunately, the series was canceled after poor reception for Unleashed. For now, we will have to be happy with what seems to be a Blue Falcon / Dynomutt movie masquerading as a Scooby-Doo film, but it's unclear when we will see it, due to an indefinite delay thanks to COVID-19.
Tarantino Wanted Laurence Fishburn as Luke Cage
On a new episode of Amy Schumer's podcast "3 Girls, 1 Keith" last week, Quentin Tarantino sat down to discuss his career and up came the topic of superhero films. He explains that while working on Pulp Fiction, he was also toying around with the idea of a Luke Cage film based on the now-mainstream hero (thanks to the Netflix series). As a comic fan his whole life, Quentin was very interested in a blaxploitation-style adaptation of the series with a dramatic actor in the lead role, but he was met with a lot of opposition.
All of his industry friends wanted Wesley Snipes to play the role of Cage, but Tarantino was adamant that Laurence Fishburn portray the character. The project fizzled after Pulp Fiction was released, but his follow-up was the similar-minded Jackie Brown, and I am in no way upset that it's what we got instead. Fishburn went on to play Morpheus in The Matrix, Snipes got another comic character in Blade, and Tarantino went on to continue his illustrious career. On top of that, we got an awesome performance in the Netflix / Marvel series released in 2016, as well as the Defenders spinoff, so I don't think we have anything to complain about.
Kevin Smith's Kingdom Keepers For Disney+
Relatable nerd-turned-filmmaker Kevin Smith recently alluded to his involvement in a Disney+ adaptation of Kingdom Keepers on his podcast Fatman Beyond, and many fans rightfully started getting hyped. The book series by Ridley Pearson is an officially sanctioned epic saga about a group of Disney employees that are forced to battle well-known Disney villains when the theme parks are closed at night. Unfortunately, Smith tweeted that the project was scrapped.
That was a blast to write 2 years ago. It was planned as one of the first shows to launch on what would become @disneyplus. Then a new exec was put in charge of the app and he killed KK. Said we used too much @Disney IP in one project (every character in the park comes to life). https://t.co/8izGTsg10H

— KevinSmith (@ThatKevinSmith) April 5, 2020
He elaborates in a video on his YouTube channel, describing the project as the "Avengers of Disney".
Walt was a character, Mickey Mouse was of course a character. Every character — the main villain was Captain Hook, who I wanted Russell Brand for.
Wow, this one hurts. It sounds like it would have been a truly incredible series if done right, but perhaps the executive that canceled the project had a point. Spreading out these Disney characters might be more beneficial to the brand in the long run. In any case, Smith says he's happy enough watching The Mandalorian and WandaVision on the streaming service, so we will have to take solace in that for now.
The Epic Sizzle Reel for 2D Animated Galaxy Gas
Cartoon Brew recently revealed a bombshell of a project that never was: Galaxy Gas. Apparently, in the early 2010s, a team of the best traditional animators in the business assembled for a glorious return to hand-drawn features. They created a beautiful 7-minute sizzle reel as a concept to show off the animation style for investors, and the project was just about to go into full-on pre-production before coming to a screeching halt. Unfortunately, we will never get to see that film, but producer Craig Peck has finally dropped the fantastic full video online and you can watch it here:
I highly recommend watching the epic full video, as well as taking a look through the concept art that he exclusively revealed to Cartoon Brew. The story of this project is quite fascinating, and it's a shame we'll never see the project come to fruition. Hopefully, with the success of Netflix's Klaus, 2D will be making a comeback in many feature films to come.
Spike Lee's Full Script for an Unmade Jackie Robinson Film
42, the 2013 biopic starring Chadwick Boseman, is seen as the quintessential Jackie Robinson movie, but it wasn't the first one to be in the works. In 1996, Spike Lee wrote a screenplay based on the appropriately titled book I Never Had It Made, and was hoping to reteam with Denzel Washington as the lead actor. Washington dropped out, however, due to his belief that he was too old for the role. Lee was never able to find a different actor that worked for the character, and the project was dropped. Now, however, he has released the full script online in an attempt to keep people inside during the pandemic.
Check out the screenplay here.
There were plenty of other interesting tidbits to come out as well. Stephen Colbert revealed that he tried out for the role of Screech on Saved By the Bell, and the director of Tommy Boy took credit for people's general misquoting of a famous Star Wars line. Speaking of the Wars, Mr. Sunday Movies made an animation of Colin Trevorrow's unproduced screenplay for Episode IX, and it's not bad! In other news, Zack Snyder divulged some BvS info, as well as his overall plan for the saga. Josh Gad posted some script pages from the canceled Disney+ series Muppets Live Another Day, and it makes me wish Disney was giving more attention to the Muppets IP. Some wacky ideas that were cut from Zombieland, including cameos from Mark Hamill, Sylvester Stallone, and Patrick Swayze, popped up in tweets from the screenwriters.
Staying inside isn't half bad when you've got a wealth of information coming from movies that never were. It's fun to imagine an alternate universe where things like this got made, along with a Superman film starring Nic Cage and Jodorowsky's Dune. We'll be sure to keep you updated as more of these nuggets leak out, but for now, we hope this of edition of Unproduced keeps you busy in quarantine.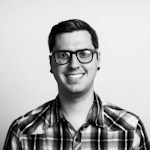 David is a video editor, stop-motion animator, freelance writer, and movie addict. He currently lives in Michigan with his wife and two dogs and can be found obsessing over director commentary tracks and collecting movie memorabilia. In addition to writing for Movie News Net and Star Wars News Net, he also hosts podcasts like The Movie News Network and The No Guff Podcast.