'Jurassic World 3' Starts Shooting and Gets an Official Title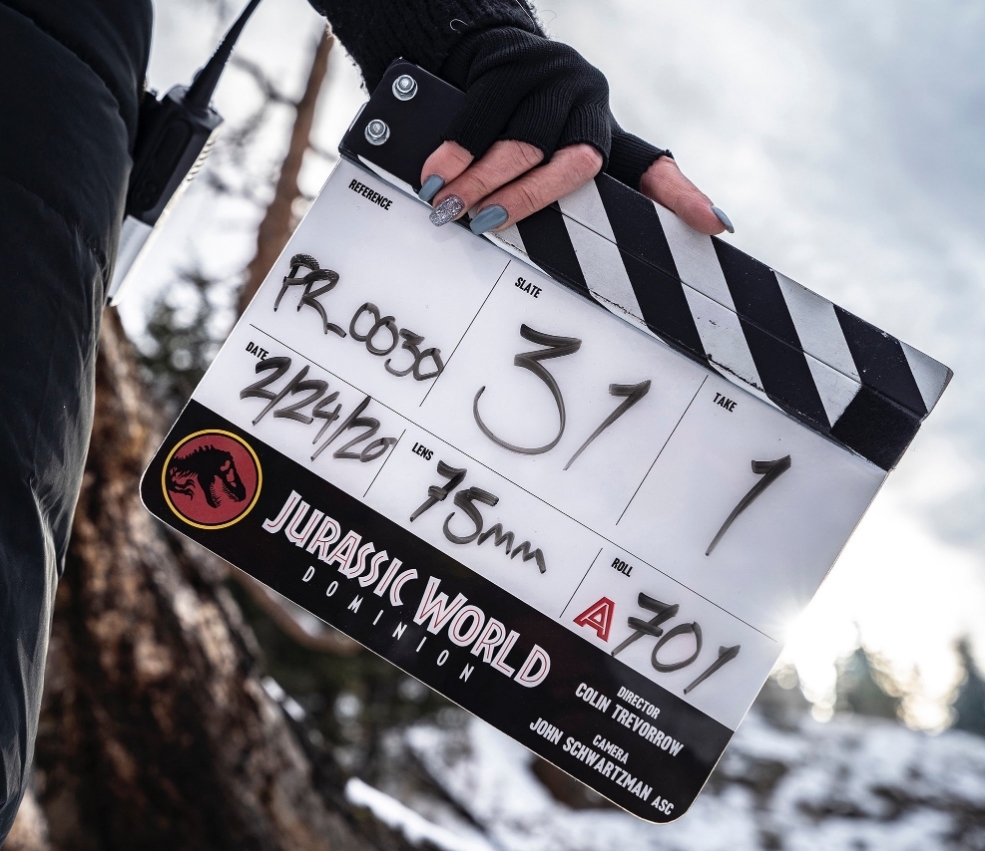 Colin Trevorrow has confirmed via Twitter that Jurassic World 3 is now shooting while also revealing the official title for the sixth entry in the Jurassic Park saga.
Following the recent casting news, Universal and Amblin Entertainment's prehistoric threequel has now officially entered production. Returning director Colin Trevorrow broke the news on Tuesday, providing a set photo which shows the movie's first clapperboard along with the official title, which is Jurassic World: Dominion.
The photo also confirms the return of cinematographer John Schwartzman, who didn't get to shoot last year's Battle at Big Rock, a Trevorrow-directed short film for TV which followed the events of Jurassic World: Fallen Kingdom. The trilogy capper is set to be shot on 35mm, 65mm, and VistaVision.
Jurassic World: Dominion stars Chris Pratt, Bryce Dallas Howard, and Jurassic Park legends Sam Neill, Jeff Goldblum, and Laura Dern. The movie is currently set for a June 2021 release.
Francisco J. Ruiz is that guy who has watched Jurassic Park a thousand times and loves Star Wars. His hunger for movies is only matched by his love for video games. He graduated in English Studies from the University of Malaga, in Spain. As he keeps writing about what he enjoys (and doesn't) for websites all over, he's continuing his studies.