Clue Remake Finds New Director in Muppets Helmer James Bobin
It looks as though we may have finally gotten the answer to the ultimate whodunnit: Who is directing the Clue remake? Since January 2011, Hasbro has been trying to get a new adaptation of the classic board game off the ground, but a revolving door of directors has kept it sealed in the box. Until now, that is.
Variety is reporting that James Bobin, known for directing films like The Muppets and Dora and the Lost City of Gold, has been tapped to direct the film for 20th Century Studios. The script comes from Rhett Reese and Paul Wernick, who wrote Deadpool, and have apparently brought the onscreen talent of Ryan Reynolds with them. In fact, Reynolds' production company Maximum Effort is producing with Hasbro's film division, Allspark Pictures. The team has a lot to live up to, however, with how well the original balances humor, mystery, and genuine surprises. Jonathan Lynn directed the 1985 film, with a story by comedy legend John Landis. It sported an ensemble cast of Tim Curry, Madeline Kahn, and Christopher Lloyd, among others, which helped to elevate the film to cult status despite mixed reviews from critics.
Much like the original film's multiple alternate endings, the Clue remake has had countless false starts. A decade ago, Gore Verbinski was working on a Clue film at Universal that never came to fruition. In 2018 it was reported Reynolds would star in the new version, and Jason Bateman was announced to direct Reese and Wernick's screenplay. However, he left due to commitments at Netflix with his show Ozark. Word is 20th Century is hoping to use Reynolds as actor bait to help build an ensemble similar to the original.
With Bobin at the wheel, there is a chance we could get something truly special. His comedy background is nothing to scoff at, with Da Ali G Show and Flight of the Conchords directing credits to prove it. And yet some of his films, like Muppets Most Wanted and Alice Through the Looking Glass, give me pause. Not only does this new film need to be funny, but it also needs to have a great mystery at its center. The successes of Knives Out and Murder Mystery have proven that there is a newfound hunger for whodunnits, so we can only hope that this version of Clue slays its audiences upon release.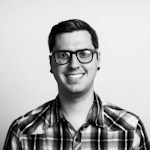 David is a video editor, stop-motion animator, freelance writer, and movie addict. He currently lives in Michigan with his wife and two dogs and can be found obsessing over director commentary tracks and collecting movie memorabilia. In addition to writing for Movie News Net and Star Wars News Net, he also hosts podcasts like The Movie News Network and The No Guff Podcast.