'Ant-Man 3' Will Happen, Director Peyton Reed Will Return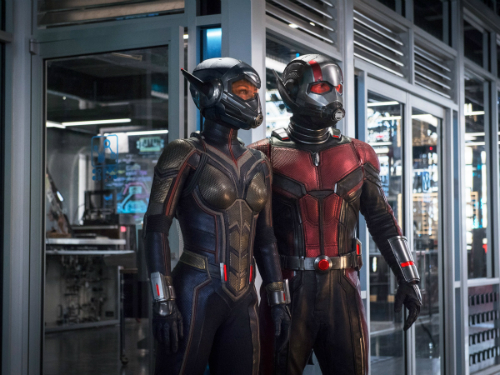 It looks like Marvel are giving us an Ant-Man trilogy after all. According to The Hollywood Reporter, Ant-Man 3 will be arriving in theaters in roughly three years' time, with Peyton Reed returning as director and Paul Rudd expected to reprise his role as Scott Lang.
Marvel fans were getting a bit worried at the lack of news on an Ant-Man threequel. Since the release of Ant-Man and The Wasp in 2018, we've heard very little about what's in store for Scott and Hope. While Michael Douglas did admit that Marvel had been talking to him about possibility doing a third movie, Paul Rudd and Peyton Reed have both said in the past year that they had no idea if there would be another sequel or not.
But with the news that Reed and Rudd will be returning for a third film, fans can finally rest easy. THR claim that the film will likely shoot at the end of 2020 or early 2021, which should mean that we can expect it to arrive in 2022. Doctor Strange in the Multiverse of Madness and Thor: Love and Thunder will both be shooting before Ant-Man 3, but it had already been announced that these films would be released in 2021.
The addition of Ant-Man in 2022 would make it another busy year for Marvel. Black Panther 2 is already confirmed to release on May 6 that year, while it's expected we could get to the rumored Fantastic Four film that year, and potentially a fourth movie on the schedule. Some other movies may be pushed back if this movie was not part of the initial plan, with Guardians of the Galaxy Vol. 3 being a possible contender. Sean Gunn has confirmed that the completed script will see some rewrites to accommodate for changes between his brother's firing and re-hiring, and James Gunn may need some more time once his commitments to 2021's The Suicide Squad have ended. Meanwhile, confirmed movies like Blade doesn't even have a creative team attached to it, and may be even further off.
Either way, it's good to know we're getting another Ant-Man film. There have been no story details so far, but it's easy to imagine the next film will end up exploring the Quantum Realm some more, giving us a much better to look at Janet Van Dyne and her experiences inside it for the last several decades. There's potential for a weird and wonderful film here, with plenty of laughs in store.