Sam Neill, Laura Dern, and Jeff Goldblum All Returning For 'Jurassic World 3'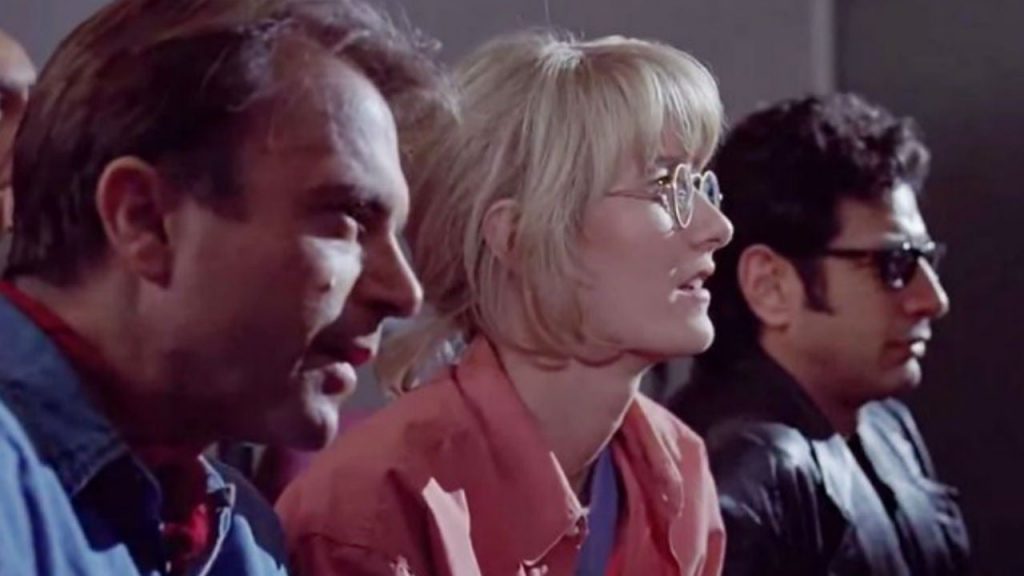 The three leads of the original Jurassic Park film are officially signed on to reunite for the third and final film in the Jurassic World series.
Deadline has recently broken the news that Sam Neill, Laura Dern, and Jeff Goldblum will all be returning in major roles for the closing chapter of the Jurassic World trilogy. This marks the first time that all three have appeared in the same movie in the franchise since the first installment back in 1993, and the first time that Neill and Dern have appeared since 2001's Jurassic Park III. Goldblum, meanwhile, was the lead of 1997 The Lost World: Jurassic Park, and had two short scenes in last year's Jurassic World: Fallen Kingdom. B. D. Wong was the first actor in the Jurassic Park series to reprise his role as Doctor Henry Wu being the only actor to do so in the first film in the revival series and returning for the sequel. Wong has yet to sign on for the third film, but his appearance is likely considering that he had small but crucial appearances that establish him as a major player in this story.
Neill, Dern, and Goldblum will all star alongside Jurassic World leads Chris Pratt and Bryce Dallas Howard. Dern, attending a screening of the recent Jurassic World: Battle at Big Rock short, officially revealed the news to the rapture of excited fans of the franchise. That short itself portrays the world after the events of Jurassic World: Fallen Kingdom and serves to establish what the status quo for the setting is going forward. Colin Trevorrow, who directed the first film and the short, is returning for the closing chapter of the trilogy. He is co-writing a script with Emily Carmichael. Steven Spielberg will executive produce alongside Trevorrow.
The untitled third Jurassic World movie is set for release on June 11, 2021.

Grant Davis is a freelance writer who has covered entertainment news for more than four years. His articles have frequently appeared in Star Wars News Net as well as as other entertainment-related websites. As someone who grew up on Star Wars and comic book movies, he's completely thrilled with the current era of genre entertainment.