J.J. Abrams Signs Deal With WarnerMedia
JJ Abrams and Bad Robot have officially pledged their future to WarnerMedia, signing a five-year deal worth $250m that includes films and series as well as videogames and digital content.
According to The Hollywood Reporter (THR), Abrams and Bad Robot's co-CEO Katie McGrath (who is also Abrams' wife) signed a deal to create content exclusive to WarnerMedia through to 2024. Bad Robot had signed an exclusive deal with Paramount Pictures, but that ran out in 2018 and left Abrams free to seek out new production companies to fund their films.
It is unclear whether or not Abrams will be able to make films for distributors other than Warner Bros, like he did when he was at Paramount. Even though the deal with Paramount expired in 2018, Abrams spent the last of year of his deal working on Star Wars: The Rise of Skywalker for Disney, and most of 2015 working on Star Wars: The Force Awakens. It's something that likely didn't please the Paramount execs one bit.
At the time of writing, we haven't officially heard if Abrams will have the same freedom under Warner Bros. but some details have surfaced after Abrams rejected an approach from Apple to make exclusive content for them. Apple are set to launch their Apple TV+ streaming service in a couple of months, and offered $500m to bolster their impressive array of film makers creating content for their service. Apparently, the reason Abrams rejected Apple was because they didn't want him making films for any other third-party distributor.
However, THR report that Abrams will still honour pre-existing commitments to Paramount, so don't be surprised to see them release another film or two made by Bad Robot in the next year or so. 'It's bittersweet to be leaving our longtime moviemaking home, Paramount Pictures,' JJ Abrams announced in a statement. 'It's been an unforgettable ride. We are incredibly grateful to the studio team — past and present — especially the incomparable Jim Gianopulos and the super talented Liz Raposo. We still have a number of great stories to tell together, and for that, I feel exceedingly lucky.'
Bad Robot met with multiple high-level distributors and tech companies like Apple, Netflix and Disney but John Stankey, CEO of WarnerMedia, pulled out all the stops to get his man and now Bad Robot will make a pre-determined number of films for Warner Bros. every year.
Stankey was thrilled with the acquisition. 'WarnerMedia and AT&T are delighted to launch a long-term collaboration with our world-class partners and colleagues J.J. Abrams and Katie McGrath. We are extremely excited about the potential to deliver remarkable and memorable stories and characters across multiple platforms to audiences around the world. J.J., Katie and all of Bad Robot bring extraordinary vision, exquisite filmmaking and exemplary industry leadership to this endeavor and our company. Across all forms of content, we are uniquely positioned to offer our creative partners a multitude of platforms to realize their artistic goals and ambitions and to ensure that their stories have the best possible opportunity to connect with the right audience. I'd also like to recognize the leadership of Warner Bros. Television Group president and chief content officer Peter Roth, who has known J.J. and Katie for many years and developed opportunities that turned into a long-standing, mutually beneficial partnership, which will now flourish for many years into the future across the entire WarnerMedia and AT&T family.'
Abrams was equally delighted at the prospect of working with WarnerMedia. 'It is a thrill for Katie, Brian [Weinstein] and me and the rest of our team at Bad Robot to call WarnerMedia our company's new home,' he said. 'John Stankey has a powerful vision for the future of WarnerMedia and is committed to storytelling that connects people around the world. We are excited and gratified to be a part of this new chapter under his and Ann Sarnoff's thoughtful leadership. I could go on for hours, and probably will, about the extraordinary Peter Roth and the entire Warners television group, with whom we've worked for over a decade, and I've wanted to collaborate with Toby Emmerich and his team for as long as I can remember. I am grateful for the chance to write, produce and direct work for this incredible company and to help create films and series with a diverse and vast collection of inspiring storytellers. We can't wait to get started.'
While the deal is currently worth $250m, it could increase into the billions if Abrams successfully creates an original franchise under Warner Bros. The agreement with WarnerMedia includes huge financial incentives in any feature films created by Abrams, which WarnerMedia would buy and own exclusively if successful. Bad Robot would also be making original series for WarnerMedia's HBO Max streaming service, which will presumably fold into the Warner Bros. streaming service whenever that is eventually launched. This wide range of distribution was allegedly a big factor Bad Robot's decision, and Abrams is currently developing a TV series for HBO already, called Lovecraft Country. It makes for a neat and tidy transition.
It will be interesting to see what films and shows come of this new partnership. Bad Robot's deal with Paramount gave us classic films like the Cloverfield franchise, the Star Trek reboot and Super 8. With Warner Bros, Abrams potential for creativity seems limitless.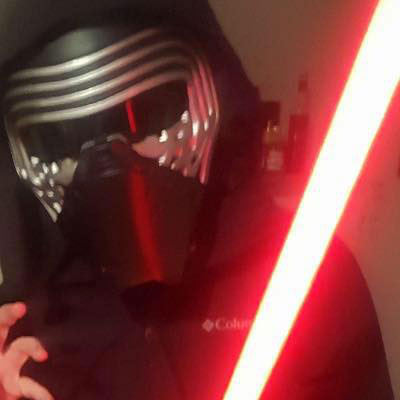 Josh is a huge a fan of Star Wars, superheroes and video games. He spends most of his time wondering who would win in a fight between Boba Fett and Star Lord.