'Smallville' Star Tom Welling Joins 'Crisis on Infinite Earths'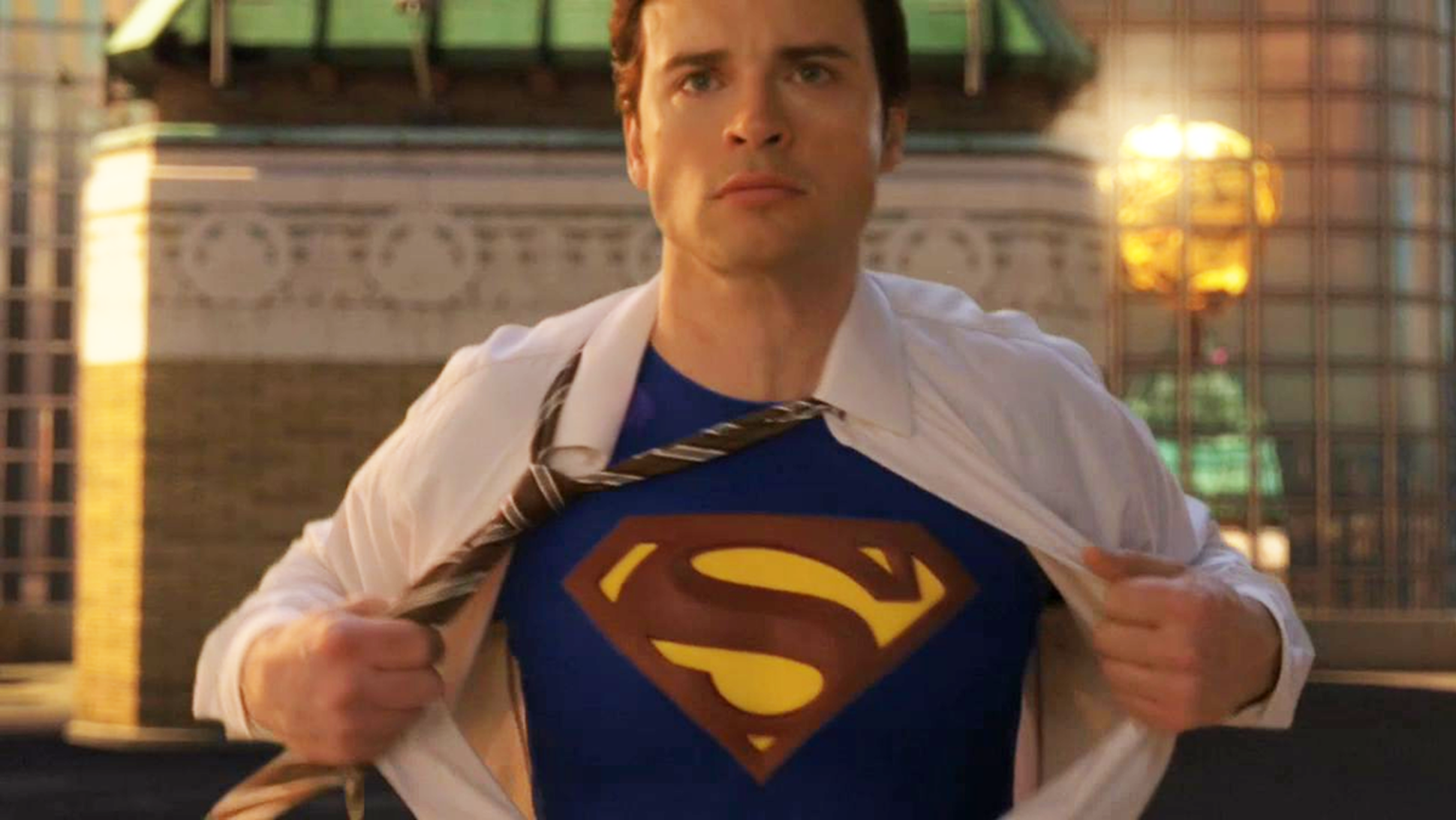 It's over eight years since Clark Kent ripped open his shirt to reveal that iconic S at the end of Smallville. After a decade of playing Clark Kent, Tom Welling finally became Superman as he took to the skies and lifted the darkness of Apokolips. Now Deadline have confirmed that Welling is returning to Metropolis as Smallville's Clark Kent joins Crisis on Infinite Earths.

It's a moment that most fans thought might never happen. After following Clark's journey from farm boy to super hero, Smallville ended as Welling's Clark Kent embraced his destiny as Superman. Since then there have been repeated calls for him to guest star in the Arrowverse. He certainly wouldn't be the first Smallville star to make the jump, both Erica Durance and Laura Vandervoort have appeared on Supergirl, and Smallville itself had several notable guest stars including Christopher Reeve, Margot Kidder, Dean Cain, and Teri Hatcher. He's been fan-cast as everyone from Lex Luthor to Batman, and especially as Superman, before Tyler Hoechlin made his debut. But after seven years fans could be forgiven for thinking they wouldn't get to see Tom Welling in the Arrowverse. But now it's happening in the best way possible! Not just as a guest star/new character, but returning as his version of Clark during the biggest crossover event in DC's live action history. If he was waiting for the right moment to return, he certainly succeeded!
It's a moment that's as important to the creative teams as it is to the fans. Speaking with Deadline, Arrow co-creator and executive producer Marc Guggenheim said;
"For eight years Arrow has stood on the shoulders of Smallville. Simply put, there would be no Arrow, and no Arrowverse, without it. So, when we first started talking about Crisis on Infinite Earths, our first, second, and third priorities were getting Tom to reprise his iconic role as Clark Kent. To say we're thrilled would be a Superman-sized understatement."
Welling will be the third Superman to feature in the crossover event following the announcement that Tyler Hoechlin (Supergirl's Superman) and Superman Returns star Brandon Routh (as an older Superman in a Kingdom Come inspired suit) will both be donning the iconic red cape for Crisis. There's no confirmation yet as to whether or not Welling will be breaking Smallville's infamous "no tights, no flights" rule, but whilst he has historically been reluctant to wear the iconic costume I can't see him coming back and then not suiting up. Especially alongside Routh and Hoechlin. Maybe that's just wishful thinking from someone who's wanted to see Tom properly suited up since Smallville began back in 2001, but I honestly believe that seeing the three Supermen in costume together is too big a moment for them not to do it.
Crisis on Infinite Earths begins Sunday, December 8th, on Supergirl.