Director's Cut of 'Spider-Man: Far From Home' Reportedly Coming to Theaters on Labor Day Weekend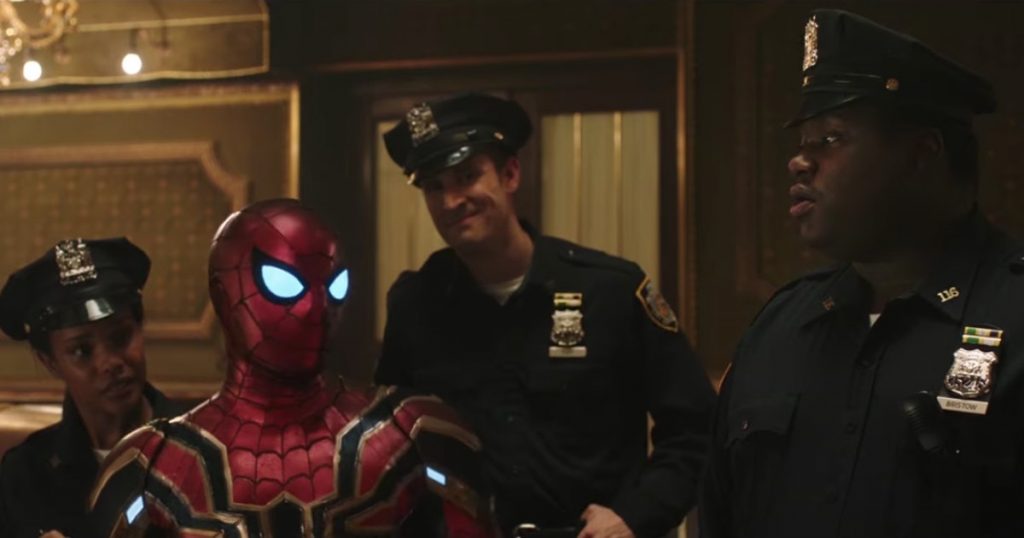 Sony Pictures is taking a page out of Disney's Avengers: Endgame strategy by rereleasing Spider-Man: Far From Home with additional content. While there's no word on what this content is just yet, there's reason to believe that it will include a short film made from some deleted scenes from the movie.
A Reddit user has been able to verify news that Sony plan to release a longer version of the movie – referred to with a "Spider-Man: Far From Home Director's Cut" label, as opposed to the "Avengers: Endgame With Bonus Content" label – something that MCU Cosmic has been able to verify. Take a look below:
[NA] Spider-Man FFH getting a director's cut re-release over Labor Day weekend from boxoffice
The "Director's Cut" label itself suggests that the new content will be present throughout the film as opposed to just being something shown after the credits; if that label is accurate, then that most likely means that the entire "Peter's To-Do List" sequence will either be included as a short before the film or in the movie itself. (UPDATE! DiscussingFilm has learned that there will be additional deleted scenes integrated into the film aside from the montage, and it will be with completed VFX, unlike the now-infamous Endgame deleted scene with unfinished CGI for the Hulk.) It's not clear if this rerelease will be international, but right now it's clear that the movie will be screened in the United States and Canada in premium large format theaters. It should be noted that the movie will lose the PLF theaters when IT: Chapter Two arrives in the first weekend of September, although it seems as though the Director's Cut will still keep playing in regular theaters.
I personally would not expect Marvel Studios to make a trend out of doing rereleases for their movies while they're still playing in theaters, since the content that was added to Endgame's rerelease was criticized for being relatively underwhelming and was largely done to promote the Blu-Ray release of the film, as well as to get the movie past Avatar in terms of raw box office gross. With that being said, Sony's move here may be enough to get Spider-Man: Far From Home past the $400M domestic mark, a milestone that otherwise looks like it might be slightly out of reach. Either way, Spider-Man: Far From Home is indisputably a massive success for Sony, as it's on the cusp of passing the global gross of Skyfall as their biggest release ever this weekend. Since Sony and Marvel are making a big deal out of their Spider-Man movie partnership, it's in their best interests that the wall-crawler ensnares as much money as possible in his web.
The film's synopses are as follows:
Following the events of Avengers: Endgame, Spider-Man must step up to take on new threats in a world that has changed forever.

Peter Parker returns in Spider-Man: Far From Home, the next chapter of the Spider-Man: Homecoming series! Our friendly neighborhood Super Hero decides to join his best friends Ned, MJ, and the rest of the gang on a European vacation. However, Peter's plan to leave super heroics behind for a few weeks are quickly scrapped when he begrudgingly agrees to help Nick Fury uncover the mystery of several elemental creature attacks, creating havoc across the continent!
Spider-Man: Far From Home is still playing in theaters. The Director's Cut will be released on August 30, 2019.

Grant Davis is a freelance writer who has covered entertainment news for more than four years. His articles have frequently appeared in Star Wars News Net as well as as other entertainment-related websites. As someone who grew up on Star Wars and comic book movies, he's completely thrilled with the current era of genre entertainment.