Box Office Weekend – 'Good Boys' Take Down 'Hobbs and Shaw'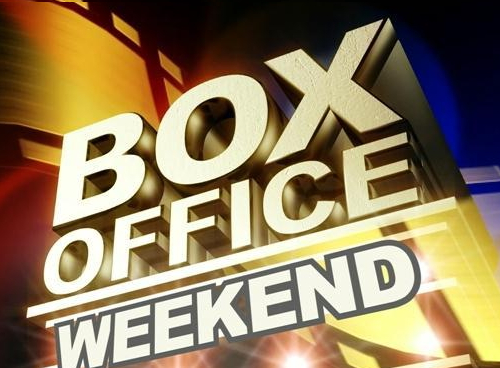 This weekend at the box office, Good Boys managed to upset Hobbs and Shaw for the #1 spot, which nonetheless gives Universal their third weekend with one of their movies in the top spot. Otherwise, news wasn't so great for most of the new arrivals.
Good Boys greatly overindexed at the box office with an opening of $21M, which is significantly up from initial projections that the movie would make around $12M, which is great news considering that the raunchy kid-focused comedy was made for $20M. Considering that a lot of R-rated comedies have struggled at the box office, the movie having the biggest comedy opening for the year should also be comforting news for Universal, as the pic ended up topping their tentpole Fast and Furious Presents: Hobbs and Shaw, a movie that also (slightly) overperformed this weekend. Good Boys is in a good position to leg out as well, so the movie ought to be pretty profitable for Universal by the time that everything is said and done.
Other newcomers this weekend did not have a lot of luck. The Angry Birds Movie 2, for instance, disappointed with a $10M+ opening weekend, not counting around $6M of revenue from play during the week. Nearly a week at the box office, and the movie has made less than half of what the first one did on its first three days. Blinded by the Light ended up being a financial disappointment in spite of glowing reviews, likely due to its release window being against so many other newcomers; Where'd You Go, Bernadette, which had worse reviews, similarly suffered. The relative bright spot in all of this is that 47 Meters Down: Uncaged had a decent start of $9M against a slightly-smaller budget than the original film, although the film still made slightly less than its predecessor on the opening weekend.
The Lion King is inching its way closer to $500M domestic as the movie has topped Avengers: Age of Ultron worldwide, and will soon top the other Joss Whedon-directed Avengers movie for a final total that ought to end up between that and Jurassic World. On the subject of other well-performing Disney movies, Toy Story 4 has become the studio's fifth movie to join the billion-dollar club this year, and will likely cross the inflation-adjusted box office total that Toy Story 2 made. Even with the blues that the freshly-acquired Fox division is facing, Disney is managing to solidify having its best year ever by a long shot with major releases that have consistently brought in upwards of $1B, even before the likes of Frozen II and Star Wars: The Rise of Skywalker come into play to cap things off.
Meanwhile, Once Upon a Time in… Hollywood is looking ready to top the domestic total of his earlier effort Inglourious Basterds by next weekend, with that movie's $120.5M total in sight for the much less action-oriented movie to surpass. Overseas had a pretty great launch for the film, bringing in $53M in this frame. Lastly, on the cusp of the movie's rumored Director's Cut, Spider-Man: Far From Home has topped Skyfall as the highest-grossing Sony Pictures release ever, and the film will likely end with its global box office total passing the likes of Captain Marvel. Even better, the global average between the film and Spider-Man: Homecoming is now $1B, a target that Sony sought to reach with previous Spider-Man installments prior to making a deal with Marvel Studios. (You can announce that inevitable sequel any day now, Sony.)
The Top Twelve box office performances for the three-day weekend can be summarized as follows (bolded titles are new releases):
Good Boys (Universal Pictures) – $21M Total.
Fast and Furious Presents: Hobbs and Shaw (Universal Pictures) – $14.14M Weekend/$133.741M Total; 44% Drop.
The Lion King (Disney) – $11.9M Weekend/$496.107M Total; 41.1% Drop.
The Angry Birds Movie 2 (Sony Pictures/Sony Pictures Animation) – $10.5M Weekend, $16.237M Total.
Scary Stories to Tell in the Dark (CBS Films) – $10.5M Weekend/$40.216M Total; 51.9% Drop.
47 Meters Down: Uncaged (Entertainment Studios) – $9M Total.
Dora and the Lost City of Gold (Paramount Pictures) – $8.5M Weekend/$33.909M Total; 51.2% Drop.
Once Upon a Time in… Hollywood (Sony Pictures) – $7.6M Weekend/$114.348M Total; 34.8% Drop.
Blinded by the Light (Warner Bros./New Line) – $4.45M Total.
The Art of Racing in the Rain (Disney/20th Century Fox) – $4.403M Weekend/$16.881M Total; 45.9% Drop.
Where'd You Go, Bernadette (Annapurna Pictures/United Artists Releasing) – $3.455M Total.
Spider-Man: Far From Home (Sony Pictures/Marvel Studios) – $2.755M Weekend/$376.629M Total; 47.8% Drop.
Spider-Man: Far From Home, The Lion King, Once Upon a Time in… Hollywood, and Fast and Furious Presents: Hobbs and Shaw are now playing in theaters.

Grant Davis is a freelance writer who has covered entertainment news for more than four years. His articles have frequently appeared in Star Wars News Net as well as as other entertainment-related websites. As someone who grew up on Star Wars and comic book movies, he's completely thrilled with the current era of genre entertainment.