'Spider-Man: Far From Home' Blu-Ray Will Have Short Film of Deleted Scenes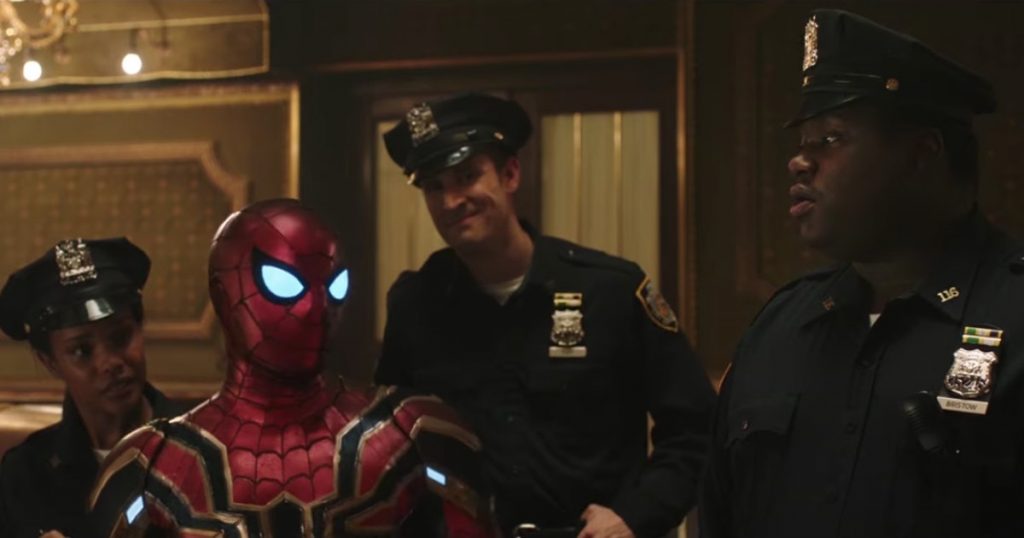 The theatrical release of Spider-Man: Far From Home is missing a couple of sequences excised from the film that were prominently advertised: Peter Parker's preparations to head off to Europe for a vacation, and his successful effort to thwart a crime ring before he heads out for what he initially thinks will be two weeks of rest and relaxation. But according to director Jon Watts, he's in the process of retooling those deleted sequences into a short film that will be available on the Blu-Ray release of the movie.
Talking with ComicBookMovie, Watts explained that the absence of the scene involving pre-flight preparations and an action sequence with the Iron Spider suit boiled down to getting the pacing right for the film. But rather than leaving the scenes on the cutting room floor, Watts, Marvel, and Sony repurposed them into a completed sequence that works as a standalone interquel to the events of the film:
"Both of those [scenes] are actually part of the same montage which is 'Peter's To-Do List.' It's all the things he has to do before he goes on the trip which are going to Delmar's to get a dual headphone adaptor and one of those European travel plugs, he has to go to a pawn shop to sell his Star Wars toys to get money for the trip, he has to pick up his passport, and he has to take down this giant crime syndicate. That's just the to-do list for someone like him but that will be its own little short film that we're going to put on the Blu-ray. There are some good deleted scenes."
This would mark the first time that a Marvel Studios movie has had a canonical short film attached alongside it for the home video release since Thor: The Dark World hit Blu-Ray. Marvel previously did five short films, known as Marvel One-Shots, that were released between 2011 and 2014, though the studio halted development on further One-Shots in favor of increasing their annual output of films. It seemed as if development of Marvel Studios-produced TV shows would further deprioritize the development of short films, and this technically being a portion of the movie that was excised from the theatrical cut likely does not change that. Still, this is certainly better than not getting any new live-action shorts at all.
The film's synopses are as follows:
Following the events of Avengers: Endgame, Spider-Man must step up to take on new threats in a world that has changed forever.

Peter Parker returns in Spider-Man: Far From Home, the next chapter of the Spider-Man: Homecoming series! Our friendly neighborhood Super Hero decides to join his best friends Ned, MJ, and the rest of the gang on a European vacation. However, Peter's plan to leave super heroics behind for a few weeks are quickly scrapped when he begrudgingly agrees to help Nick Fury uncover the mystery of several elemental creature attacks, creating havoc across the continent!
Spider-Man: Far From Home will be released on July 2, 2019.

Grant Davis is a freelance writer who has covered entertainment news for more than four years. His articles have frequently appeared in Star Wars News Net as well as as other entertainment-related websites. As someone who grew up on Star Wars and comic book movies, he's completely thrilled with the current era of genre entertainment.