Ron Howard To Direct His First Animated Film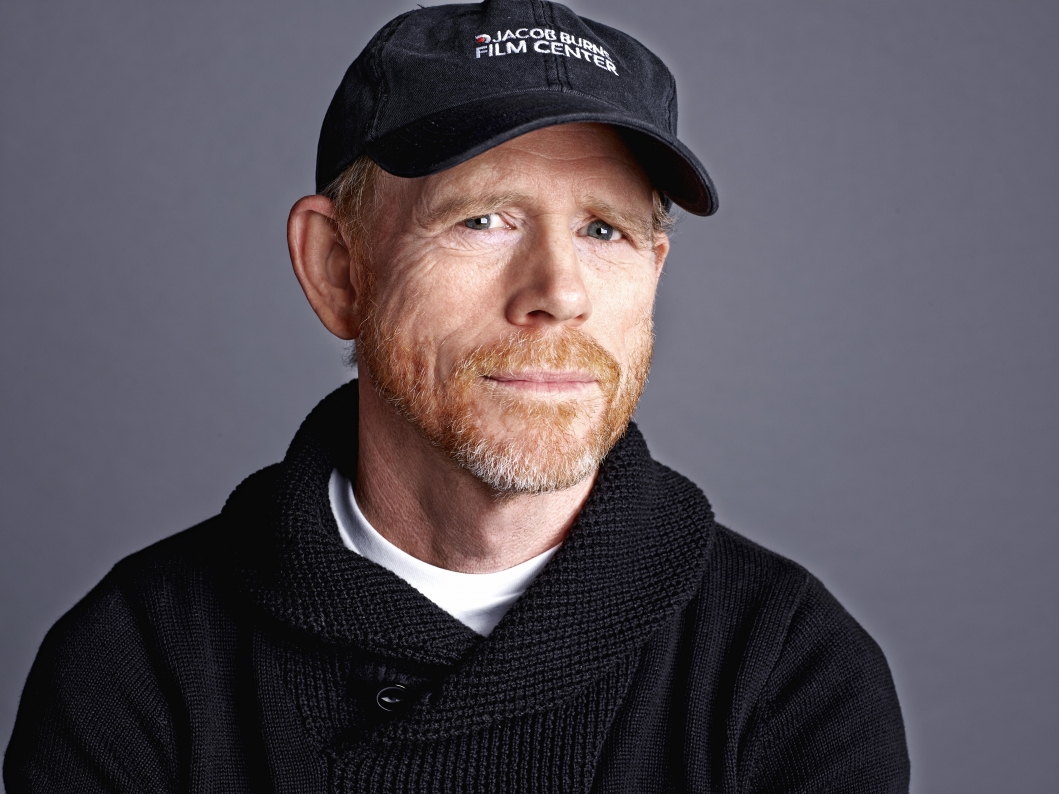 Iconic director Ron Howard has signed up to direct his first ever animated film, as part of an ambitious multi-film project.
Working with Bryan Glazer, Deadline report that he and Howard plan to make four animated and live-action hybrid films through their production company Imagine Entertainment, in partnership with Australian production engine Animal Logic, who were involved in other animated movies such as The Lego Movie and Happy Feet.
Ron Howard's first film as part of this project will see him adapt The Shrinking of Treehorn, a children's book written by Florence Parry Hyde back in 1971. The film follows a young man who begins to shrink in size after playing a mysterious board game, and whose parents barely notice his transformation. The animation style will reportedly take cues from the original book's illustrations, created by Edward Gorey. Rob Lieber (Peter Rabbit, Alexander and the Terrible Horrible No Good Very Bad Day) will write the script, while Paramount Pictures will release and distribute the film. Zareh Nalbandian, Animal Logic's CEO, is understandably quite excited about Ron Howard's involvement with the film:
"I've long had this passionate point of view that Ron Howard should make a tentpole animated movie. That's how this started."
Paramount also have one other film as part of this multi-picture project, called Rainbow Serpent, which is inspired by Australian aboriginal culture. Stuart Beattie (Pirates of the Caribbean, G. I. Joe: Rise of Cobra) will also be involved with the film. Mireille Soria, President of Paramount Animation, was excited about the partnership:
"We're thrilled to be partnering with Imagine and Animal Logic on these two very exciting projects and hope this marks the beginning of a long and wonderful collaborative relationship."
Warner Bros. will be distributing a third film called Zero, a buddy comedy that explores the connection between family and technology. Deadline compares it to Disney's Inside Out. Ron Howard will not be helming this one; that job falls to Carlos Stevens, with Jonathon Stewart and Eyal Podell (The Angry Birds Movie 2, Cars 3) attached as writers.  Imagine Features President Karen Lunder has indicated that the company are pretty happy about this partnership:
"This is a company that's known, as are Brian and Ron, for having original storytelling at the highest level, be it features, television or documentaries. These divisions have been evolving. To work with Animal Logic so closely, where they have such ingenuity and expertise, has been really exciting."
The fourth film in the initiative is called Muttnik, about a dog sent into space by the Russians during the time of the space race. It's based on a true story of a dog named Laika, a stray dog who became the first living being to enter space, and it will presumably have a happier ending than the tale of her real-life counterpart. It has yet to find a distributor.
Imagine Features have recruited an impressive array of creatives, eager to fill a space in animation that may have opened up after Disney's acquisition of FOX and certain animated projects under that studio have fallen into uncertainty. By the sounds of it, they might be here to stay.