UPDATE! It's Official: The Disney-Fox Merger is a Done Deal!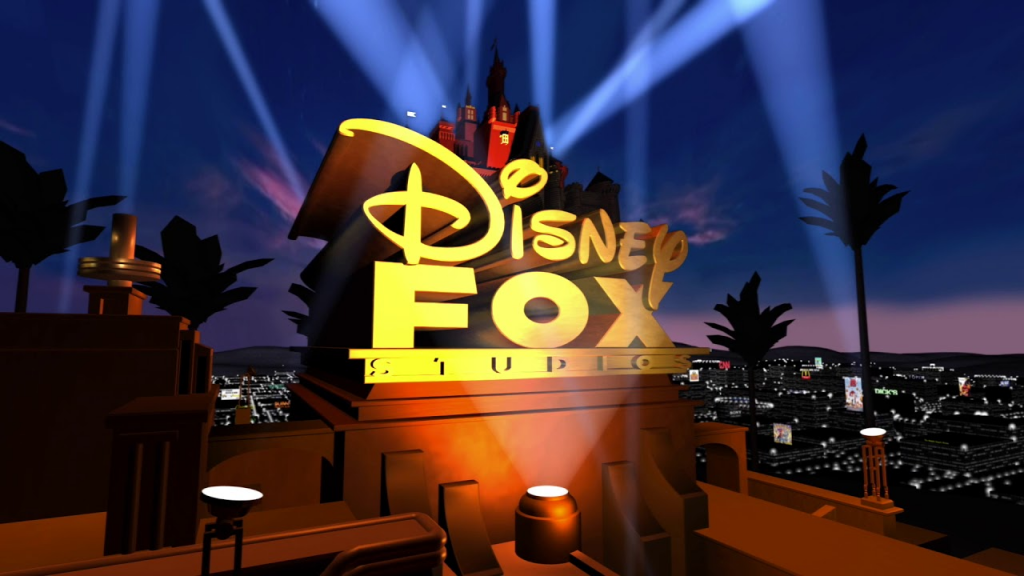 After a lengthy 1 year, 3 months, and 6 days, the time has finally arrived. The Disney-Fox deal, officially announced on December 14, 2017 has now come to a conclusion as Disney acquires a number of assets from 21st Century Fox.
In an official press release from 21st Century Fox themselves, Disney-Fox has just received approval from the regulatory bodies of Mexico, the last international territory that had yet to approve the acquisition. The fine print reads as follows:
"NEW YORK, New York, March 19, 2019 – Twenty-First Century Fox, Inc. ("21CF") (NASDAQ: TFCFA, TFCF) announced that it has today completed the distribution of all issued and outstanding shares of Fox Corporation ("FOX") common stock to 21CF stockholders (other than holders of the shares held by subsidiaries of 21CF) on a pro rata basis (the "Distribution"). 21CF and FOX are now each a standalone, publicly traded company. FOX Class A common stock and FOX Class B common stock are now listed on the Nasdaq Global Select Market ("Nasdaq") under the symbols "FOXA" and "FOX," respectively. 21CF Class A common stock and 21CF Class B common stock, which were formerly listed on Nasdaq under the symbols "FOXA" and "FOX," respectively, are now listed on Nasdaq under the symbols "TFCFA" and "TFCF," respectively."
Disney chipped in with their own press release a few hours later, confirming that Disney-Fox was well on its way to being finalized. Disney CEO and Chairman Bob Iger issued the following press release about Disney's pride in completing the deal:
"This is an extraordinary and historic moment for us—one that will create significant long-term value for our company and our shareholders. Combining Disney's and 21st Century Fox's wealth of creative content and proven talent creates the preeminent global entertainment company, well positioned to lead in an incredibly dynamic and transformative era."
And so, the deal was finalized. Disney will gain full control (or partial control, with the shares noted below) the following companies under the 21st Century Fox umbrella:
20th Century Fox Film Corporation

20th Century Fox

20th Century Fox Animation
Fox Family

Fox Searchlight Pictures
Fox 2000 Pictures
Fox Studios Australia

Fox Television Group

20th Century Fox Television
Fox 21 Television Studios
FX Networks
FX Productions
A 73% share in National Geographic Partners

Fox Networks Group International

Fox Networks Group Asia
Fox Networks Group Europe
Fox Networks Group Latin America

Blue Sky Studios
A 50% share in Endemol Shine Group
Star India
A 30% share in Tata Sky
An additional 30% stake in Hulu
A lease on 20th Century Fox's lot in Hollywood
Meanwhile, Fox Corporation has re-organized in order to become a company focused on news and sports coverage, with a limited emphasis on other forms of entertainment. They will handle the assets that were not included in the Disney-Fox deal. Disney, meanwhile, has already set up their corporate structure to ensure that their new Fox subsidy is firing on all cylinders from today onward. Per Variety, the film side of things will be headed by Emma Watts, who is set to continue her tenure as Vice Chairman of Fox, now answering to Alan Horn; also answering to Horn are Fox Searchlight's Nancy Utley and Stephen Gilula and Fox 2000's Elizabeth Gabler.
On the TV side of things, Jimmy Pitaro is still expected to oversee ESPN's TV operations. Meanwhile, Peter Rice moves away from being President of 21st Century Fox's TV division to becoming the Co-Chair of Disney's Media Networks. Rice will answer Disney Chairman-CEO Bob Iger and will oversee all non-ESPN operations on TV. Fox's Dana Walden will now become Chairmain of Disney Television Studios and ABC Entertainment, while John Landgraf will continue to stay in his position as the overseer of FX Networks, and Gary Knell will also retain his position as Chairman of National Geographic Partners. Walden, Landgraf, and Knell will all report to Rice. Walden will have someone to report to him in the form of Craig Hunega, who will be President of Disney Television Studios. Hunega was very recently hired from Warner Bros. TV by Disney.
Among the assets that Disney acquires from 21st Century Fox are all the distribution rights to the six original Star Wars movies (most notably A New Hope, which was set to be owned by Fox in perpetuity), a massive library of characters associated with the X-Men and Fantastic Four brands (including Silver Surfer and Deadpool) to add to the Marvel Cinematic Universe. Film franchises that are now Disney's include Alien, Predator, Die Hard, Planet of the Apes, Kingsman, and Avatar, along with ongoing television shows like The Simpsons, Family Guy, Atlanta, Empire, This Is Us, and American Horror Story. And don't worry – R-rated and TV-MA fare are still fair game (and are even encouraged) under the Mouse's regime, as long as they are published under Fox's brands and not Disney's family-friendly name.
Disney will inherit Fox's current slate of films, including Ad Astra (which will likely get a new release date to get a proper promotional campaign, and to avoid competing with Aladdin) Dark Phoenix and The New Mutants (the last two completed Fox-Marvel movies before the seemingly-inevitable Marvel Cinematic Universe reboot), Ford v. Ferrari, Kingsman: The Great Game, Death on the Nile, and, of course, four Avatar sequels (which have been deemed so important to the future of Disney that they got special permission to reveal new footage from them at their most recent investor's conference). Everything that's already in the pipeline will still be completed, and all of those movies will hit theaters as planned (with the possible exception of The New Mutants, which might be sent to Hulu due to the bizarre circumstances behind its post-production process and the recent decision to not do any significant reshoots; both things happened before Paramount sold The Cloverfield Paradox was sent to Netflix, and recent history may be repeating here).
The Disney-Fox deal was completed at an opportune time, just as Disney begins its foray into streaming (and the development of direct-to-consumer platforms was one of the reasons that Rupert Murdoch agreed to sell most of the entertainment side of his movie and television business). The merger allows for the addition of National Geographic content onto Disney+, along with potentially several family-friendly movies and television shows produced by 20th Century Fox. More importantly, the 30% stake in Hulu that Fox had can be combined with Disney's existing 30%, giving Disney-Fox a majority shareholder over the streaming service (which will likely house new original content associated with the Fox brand). Disney are also looking into buying an additional 10% from WarnerMedia, and they no doubt have their sights aimed at eventually acquiring the remaining 30% that Comcast has. Hulu will house content from Disney's R-rated imprints like Touchstone and Miramax, and a bulk of the content produced by Fox will no doubt appear here. (Fox are already supposedly developing at least one Alien series for the service.)
The $71.3B deal was not without its concessions. Aside from the price-increase from an initial $52.4B to counter Comcast's $65B bid, Fox had to concede Europe's Sky media network to Comcast and sell their remaining shares in the company to their competitor. Disney also had a choice of parting with ESPN or Fox Sports (both in the United States with a handful of local networks, and with the primary Fox Sports Latin America in at least Brazil and Mexico), and they chose the latter. The European Commission requested that Disney give up their 50% stake in the fact-based A&E Networks Europe, which they complied with. Finally, Disney agreed to concede their portion of a film distribution deal with Sony Pictures in Mexico. These are all fair sacrifices to make when it comes to corporate consolidation of this level, and it's good to hear that the two companies worked things out in a quick and efficient manner. Disney has proclaimed that the deal will allow them to exponentially expand their direct-to-consumer platforms domestically and abroad, will allow them to gain a stronger foothold in international markets, and provide more high-quality content that the company's brand name is known for.
The landmark Disney-Fox deal does not come without its downsides, however. At least 4,000 of jobs that have been deemed redundant are going to vanish as a result of layoffs. Creators will have one less studio to pitch their ideas to with 20th Century Fox now a subsidy of the Disney empire, even with Fox having a degree of autonomy from their new parent company. Fewer movies will hit the big screen every year, a blessing for competing film studios who have that much less competition to worry about, and a curse for workers looking for jobs and the aforementioned creators looking to share their visions with the world. Longtime Fox employees have their own, justified grievances about the changes that are already happening. And while this deal is great for Disney, it's ultimately not great for consumers in the long run.
With that said, the landscape of the entertainment industry is rapidly changing due to the rise of streaming services, and in a cutthroat business like Hollywood, it comes down to adapting, dying, or becoming some other company's purchase. Where work is lost at Fox, it will be created elsewhere, perhaps by streaming services like Netflix who are looking to pick up new talent as the end of one era arrives. Suffice to say, the next few years will be quite fascinating to watch, particularly as Disney-Fox establishes itself as a leading force in a brave new world of mass-media and entertainment.
Oh, and because it bears repeating… The Simpsons totally called this whole Disney-Fox thing. Over two decades ago.
#21stCenturyFox pic.twitter.com/AKpDF3DCYP

— The Simpsons (@Simpsons_tweets) December 14, 2017

Grant Davis is a freelance writer who has covered entertainment news for more than seven years. His articles have frequently appeared in Star Wars News Net as well as as other entertainment-related websites. As someone who grew up on Star Wars and comic book movies, he's completely thrilled with the current era of genre entertainment.