Box Office Weekend – 'John Wick' Aims High, 'Avengers' Top 'Avatar' Domestically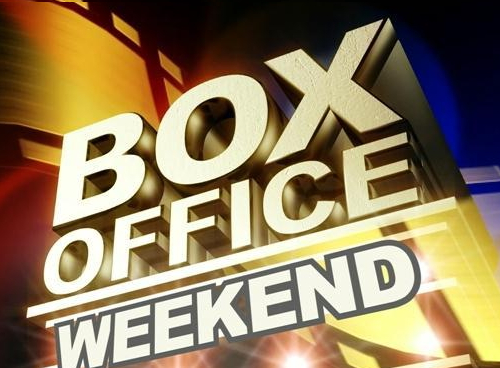 This weekend at the box office, the latest John Wick film gave Lionsgate a much-needed boost after Hellboy bombed. Meanwhile, the Avengers are still riding high in second place, as their movie has now eclipsed both runs of James Cameron's Avatar at the domestic box office.
John Wick's third outing proved to be his best both domestically and abroad for a box office total that came just under $150M. Domestically-speaking, the franchise has grown from a $14M opening to a $30M opening and now a $57M opening in the span of three installments. That's the kind of franchise growth that most studios would order a hired hit for, and with a series of modest budgets, that ensures a large profit margin by the time that Wick's third rampage against the criminal underworld is at its end.
Coming in second is Avengers: Endgame which – while no longer the box office champ – has managed to surpass Avatar's $760M+ domestic total to become the second-biggest movie at the domestic box office, behind only Star Wars: The Force Awakens. The film is extremely unlikely to top Star Wars at this point, but considering that all three franchises mentioned here are now all Disney-owned, which one takes the #1 spot is probably of no concern to them. Globally, Endgame is now only $173.2M away from unseating Avatar as the #1 movie at the global box office. Provided that the movie has a strong performance over Memorial Day weekend at the domestic box office, the movie will have no issue becoming king of the world.
Pokémon: Detective Pikachu managed to hold well against the continued reign of Endgame and the arrival of John Wick, dropping under 55%. While the $150M movie's opening was hurt by its placement in the annual calendar, the film is still a hit and is holding admirably overseas. Whether or not it unseats Warcraft as the highest-grossing video game movie ever remains to be seen, but it will likely get Warner Bros. more money considering that a majority of the money is coming from regions that aren't China (since China takes a huge cut of a movie's box office gross). Unlike Warcraft, it's likely that we'll see more live-action Pokémon movies in the near future, and a sequel to Detective Pikachu is already in development.
Lastly, neither of the other two new releases this weekend did particularly well. A Dog's Journey opened to less than half of what A Dog's Purpose did – and I don't think releasing the movie so close to Sony's similarly-titled A Dog's Way Home did the movie any favors. At the least, A Dog's Purpose did leg out and had a surprising amount of international success, so the hope may be that the same thing happens here. Meanwhile, prospects on Warner Bros.'s The Sun Is Also a Star are pretty dim with a low-single-digit total over three days, which isn't all that great even against a $9M budget. Sometimes, counter-programming in the midst of blockbuster season results in such box office disappointments, and now it seems that some movies might just be better to be released via streaming services or in a very different release window.
The Top Twelve box office performances for the three-day weekend can be summarized as follows (bolded titles are new releases):
John Wick: Chapter 3 – Parabellum (Lionsgate Entertainment) – $57.025M Weekend.
Avengers: Endgame (Disney/Marvel Studios) – $29.411M Weekend/$770.805M Total; 53.5% Drop.
Pokémon: Detective Pikachu (Warner Bros./Legendary Pictures) – $24.815M Weekend/$94.001M Total; 54.4% Drop.
A Dog's Journey (Universal Pictures/Amblin Entertainment) – $8M Weekend.
The Hustle (United Artists Releasing/Metro-Goldwyn-Mayer) – $6.08M Weekend/$23.145M Total; 53.3% Drop.
The Intruder (Sony Pictures/Screen Gems) – $4.025M Weekend/$28.058M Total; 44% Drop.
Long Shot (Lionsgate Entertainment) – $3.4M Weekend/$25.723M Total; 45.8% Drop.
The Sun Is Also a Star (Warner Bros./Metro-Goldwyn-Mayer) – $2.6M Weekend.
Poms (STX Films/Entertainment One) – $2.09M Weekend/$10.01M Total; 61% Drop.
UglyDolls (STX Films) – $1.6M Weekend/$17.243M Total; 61.4% Drop.
Breakthrough (Disney/20th Century Fox) – $1.039M Weekend/$38.97M Total; 59.7% Drop.
The Curse of La Llorona (Warner Bros./New Line) – $885K Weekend/$53M Total; 52.2% Drop.
The Curse of La Llorona, Avengers: Endgame, Pokémon: Detective Pikachu, and John Wick: Chapter 3 – Parabellum are now playing in theaters.

Grant Davis is a freelance writer who has covered entertainment news for more than four years. His articles have frequently appeared in Star Wars News Net as well as as other entertainment-related websites. As someone who grew up on Star Wars and comic book movies, he's completely thrilled with the current era of genre entertainment.