Taika Waititi's 'AKIRA' Will Reportedly Begin Filming This July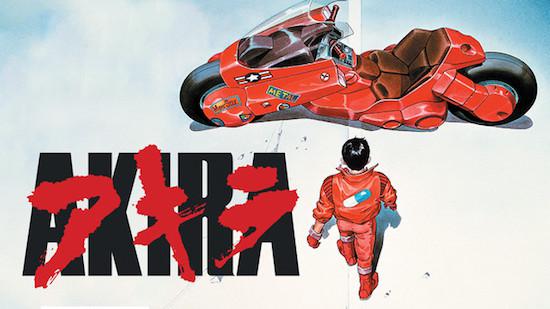 Neo-Tokyo is about to explode! Thor: Ragnarok Director Taika Waititi and Warner Bros. are moving forward on their live-action adaptation of AKIRA.
Last we heard, AKIRA took a step forward with the movie gaining major financial incentives from the state of California, where the movie is going to film. While it appears as though the movie will retain its setting of Neo-Tokyo, as opposed to the "Americanized" Neo-New York City in prior drafts of the script, it's likely that the movie will be predominantly filmed on indoor sets and with green screen. (Waititi has previously indicated that he wants to keep a predominantly Asian, Asian-American, and Asian-European cast as opposed to race-swapping characters, a practice that has increasingly come under fire in recent years.)
More recently, DiscussingFilm managed to get an important update on the status of the project, indicating that it is rapidly moving forward. Waititi is set to write and direct AKIRA, getting assistance from Michael Golamco to co-write the live-action adaptation of Katsuhiro Otomo's cyberpunk masterpiece. The project will start filming as soon as July 15, as Warner Bros. are actively assembling a cast for the film. Waititi has completed his most recent film, Jojo Rabbit, which is slated for an October 19, 2019 release. While he's open to doing a fourth Thor movie as well, it seems like that project will be years away from release.
There are plenty of questions to ask about the logistics of AKIRA at this time. Currently, we're about two months away from the intended start date for filming, and there's not a cast assembled as of yet, nor a script if Waititi and Golamco just now started work on it (which seems doubtful, considering that Waititi's name has been circling the project for a while). In addition, Waititi is going to star in the Ryan Reynolds film Free Guy, which films around the same time. Some things don't appear to be lining up here, but at the same time, it looks as though AKIRA will finally happen after 17 years of development hell.
AKIRA is in development at Warner Bros., with no release window in mind as of yet.

Grant Davis is a freelance writer who has covered entertainment news for more than four years. His articles have frequently appeared in Star Wars News Net as well as as other entertainment-related websites. As someone who grew up on Star Wars and comic book movies, he's completely thrilled with the current era of genre entertainment.