The Future of the 'Arrowverse': 'Batwoman', 'Crisis', and 'Deathstroke'

With its flagship show heading into its final season big changes are in store for the Arrowverse this Fall. At this year's Upfronts, The CW revealed the first trailer for Batwoman, new details on Crisis on Infinite Earths, and announced a new Deathstroke animated series for The CW Seed. Read on for all the details.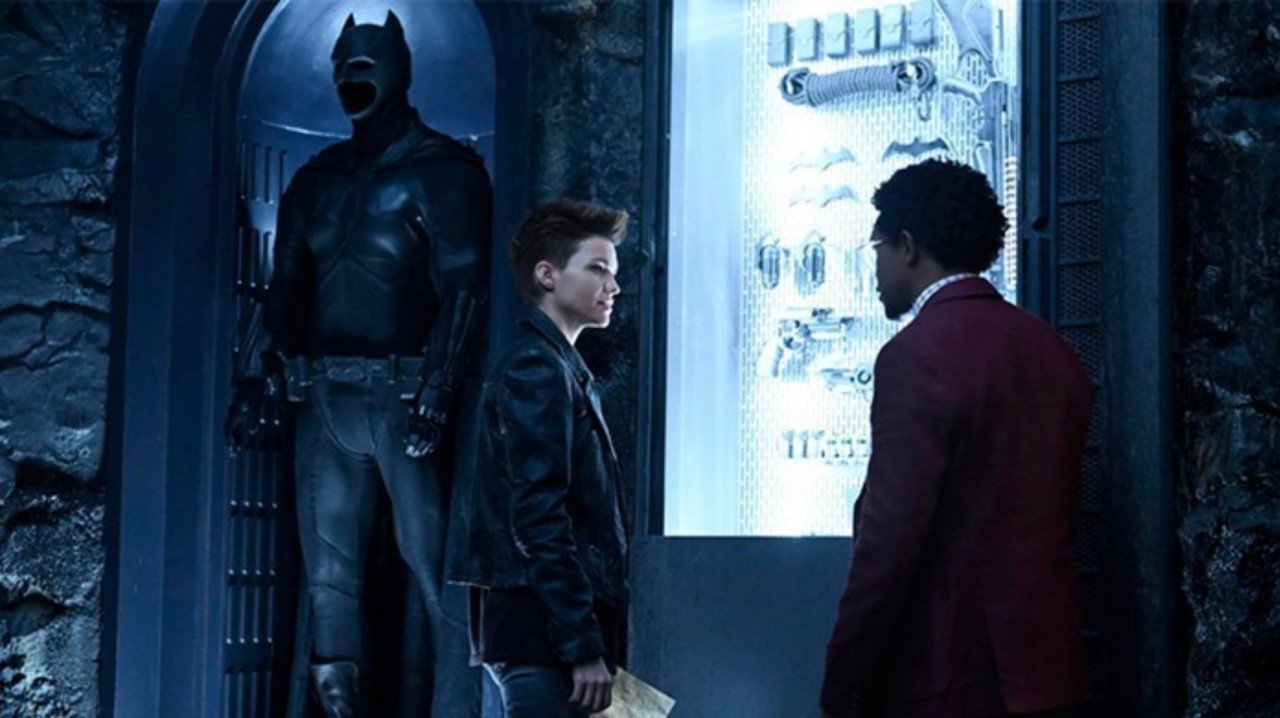 Batwoman
After Kate Kane made her dramatic debut in last year's Elseworlds event, Batwoman will rewind the clock to reveal how she became the hero that Oliver, Barry, and Kara met in Gotham City. It's unclear yet whether it will be just the pilot that's set in the past, if there will be a time jump at a later point, or whether the show will utilize flashbacks similar to Arrow. But the show's new synopsis, courtesy of CBR, certainly seems to imply we'll get to see her journey to becoming Gotham's hero.
"Kate Kane (Ruby Rose) never planned to be Gotham's new vigilante. Three years after Batman mysteriously disappeared, Gotham is a city in despair. Without the Caped Crusader, the Gotham City Police Department was overrun and outgunned by criminal gangs. Enter Jacob Kane (Dougray Scott) and his military-grade Crows Private Security, which now protects the city with omnipresent firepower and militia. Years before, Jacob's first wife and daughter were killed in the crossfire of Gotham crime. He sent his only surviving daughter, Kate Kane, away from Gotham for her safety.

After a dishonorable discharge from military school and years of brutal survival training, Kate returns home when the Alice in Wonderland gang targets her father and his security firm, by kidnapping his best Crow officer Sophie Moore (Meagan Tandy). Although remarried to wealthy socialite Catherine Hamilton-Kane (Elizabeth Anweis), who bankrolls the Crows, Jacob is still struggling with the family he lost, while keeping Kate – the daughter he still has – at a distance. But Kate is a woman who's done asking for permission. In order to help her family and her city, she'll have to become the one thing her father loathes – a dark knight vigilante.

With the help of her compassionate stepsister Mary (Nicole Kang), and the crafty Luke Fox (Camrus Johnson), the son of Wayne Enterprises' tech guru Lucius Fox, Kate Kane continues the legacy of her missing cousin, Bruce Wayne, as Batwoman. Still holding a flame for her ex-girlfriend, Sophie, Kate uses everything in her power to combat the dark machinations of the psychotic Alice (Rachel Skarsten), who's always somewhere slipping between sane and insane. Armed with a passion for social justice and a flair for speaking her mind, Kate soars through the shadowed streets of Gotham as Batwoman. But don't call her a hero yet. In a city desperate for a savior, she must first overcome her own demons before embracing the call to be Gotham's symbol of hope."
The first trailer for the show to most of the characters and story elements from the new synopsis. From Kate's discharge from the military, to finding the Batcave, to Sophie's kidnapping, the trailer gives us a fantastic look at Batwoman's world and the threat of Alice.
In addition to the above trailer, The CW also released the first clip from the show's pilot. The clip expands on a scene from the trailer, featuring Kate Kane (Ruby Rose) and Luke Fox (Camrus Johnson) discussing why Bruce put on the suit, how criminals are no longer afraid in Gotham City, and how they will be again once the suit fits.
Deathstroke
Manu Bennett's Deathstroke has been one of Arrow's most popular characters. With his journey from ally, to enemy, to uneasy ally once more, Bennett's Slade Wilson has been a regular presence in Oliver Queen's life. And now it seems he may be getting his own series.
According to Deadline, CW President Mark Pedowitz announced Deathstroke: Knights & Dragons for The CW Seed at this week's Upfront event. The animated series from Blue Ribbon Content doesn't yet have a release date, but is said to follow in the tradition of previous CW Seed animated series such as Vixen and The Ray. Whilst Bennett has not yet been confirmed to be returning as Deathstroke, all of the previous animated DC series for CW Seed have been part of the Arrowverse and featured the same actors as live action.
The series is described as follows;
"Ten years ago, Slade Wilson – aka the super assassin called Deathstroke – made a tragic mistake and his wife and son paid a terrible price. Now, a decade later, Wilson's family is threatened once again by the murderous Jackal and the terrorists of H.I.V.E. Can Deathstroke atone for the sins of the past – or will his family pay the ultimate price?"
Crisis on Infinite Earths
"The stage is set. Worlds will live, worlds will die, and the universe will never be the same." With those words Elseworlds declared a Crisis is coming! Since the series began, The Flash has teased that Barry will vanish in a Crisis, and with this season's Arrowverse finales that Crisis is closer than ever, as the date of Barry's disappearance moved up half a decade from 2024 to 2019.
At The CW Upfronts, Mark Pedowitz announced that Crisis on Infinite Earths will be the biggest crossover event that the Arrowverse has ever done, taking place across all five series in a five episode event spanning two quarters. According to Deadline three episodes will air in December with the concluding two episodes, including the season premiere of DC's Legends of Tomorrow, airing in early 2020, following the midseason break.
This will be the first time that the Arrowverse crossover has spanned the midseason break, and since we're talking about one of the most famous events in DC's history, you can bet they'll have one heck of a cliffhanger in mind. Like maybe a certain speedster vanishing in a Crisis.
When the Arrowverse returns this Fall it will feature two super hero power blocks, with Batwoman and Supergirl going back to back on Sundays at 8 PM ET/PT and 9 PM ET/PT respectively, and The Flash and Arrow teaming up on Tuesdays with the Scarlet Speedster at 8 PM ET/ET and Team Arrow's final adventures at 9 PM ET/PT.
Black Lightning rounds out The CW's Fall super hero schedule on Mondays at 9 PM ET/PT, whilst DC's Legends of Tomorrow will be sitting things out this Fall before returning in Spring. Having to wait until next year for more Legends is a bit of a blow, but I'm confident having the team make their triumphant return during Crisis on Infinite Earths will be worth it.