'Avengers: Endgame' May Set Second-Weekend Record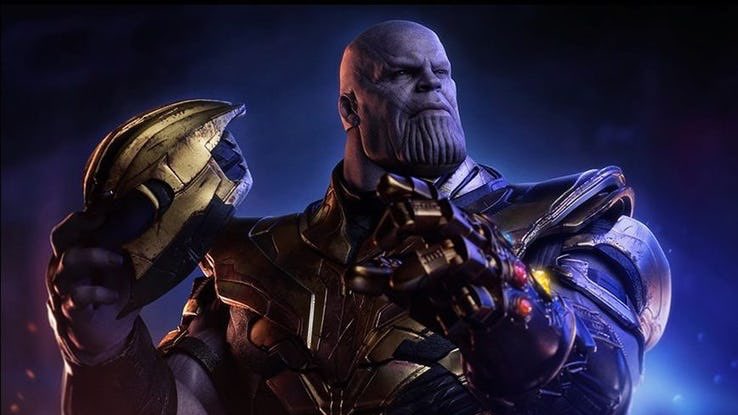 Expecting Avengers: Endgame to be front-loaded after an absolutely insane opening weekend? Not so fast.
In Deadline's latest update on Endgame, it's pointed out that the movie actually managed to outdo global expectations at the box office by a few tens of millions of dollars… On top of already nearly doubling Avengers: Infinity War's global opening weekend. The movie also had the third-highest Monday gross ever with over $36M, behind the $40M+ hauls of both Black Panther (which fell on a four-day holiday weekend that extended into Monday) and Star Wars: The Force Awakens (which fell just before Christmas, during a time when most domestic audiences are either away from school or from work). But what's more interesting to look at is to see the absolute boffo business that Endgame might just do on its sophomore outing.
According to their estimates, Endgame might just have a solid hold on its second weekend, with the range currently looking like it will result in a gross between $180M and $200M, based on how well Fandango presales are still doing. That would translate to a drop that's below 50%, indicating that this is not a Harry Potter and the Deathly Hallows – Part 2 situation where everyone sees the movie on the opening weekend and business slows down in a big way after that. People are coming back for more. If those numbers prove accurate, then Endgame will likely surpass the original Avengers movie's entire domestic gross by the end of the second weekend. And before the end of the third weekend, Endgame will probably top Black Panther as the highest-grossing Marvel Cinematic Universe film in the United States and Canada.
It's still too early to say, but it seems like Endgame might just be a contender to replace Avatar as the #1 movie at the global box office (not adjusted for inflation, of course). We'll have a better idea about if it can top the James Cameron film that redefined 3-D with this weekend and the next one, but right now, things are looking good for it to at least come close. The film is certainly on-pace to top the likes of Infinity War, The Force Awakens, and Titanic, and it's already in the Top 10 highest grossing films of all time with just six days of international play.
The film's official synopsis is as follows:
The grave course of events set in motion by Thanos that wiped out half the universe and fractured the Avengers ranks compels the remaining Avengers to take one final stand in Marvel Studios' grand conclusion to twenty-two films, Avengers: Endgame.
Avengers: Endgame is playing in theaters now.

Grant Davis is a freelance writer who has covered entertainment news for more than four years. His articles have frequently appeared in Star Wars News Net as well as as other entertainment-related websites. As someone who grew up on Star Wars and comic book movies, he's completely thrilled with the current era of genre entertainment.