Box Office Weekend – 'Avengers: Endgame' Annihilates Records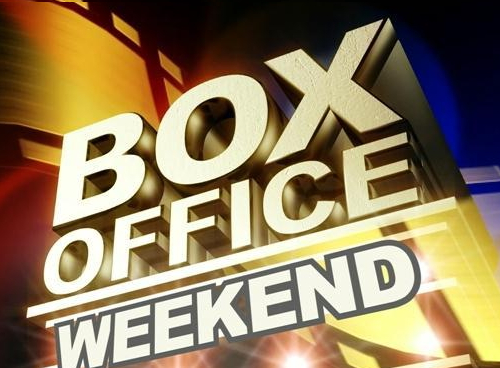 Excelsior! Avengers: Endgame, the closing chapter of the "Infinity Saga" of the Marvel Cinematic Universe, has broken the box office by settings tons of records domestically and abroad, resulting in an all-time greatest opening weekend record of $350M (and possibly higher) in the United States and over $1.2B globally.
Prior to this weekend, an opening of  $1B was no certainty, even if massive amounts of box office returns were. But thanks to the film outdoing expectations in basically ever market in the world, Avengers: Endgame has shattered tons of global records, including becoming the fastest movie to reach $1B (in 5 days, compared to Avengers: Infinity War's 11 days), the highest opening weekend gross ($1.209B, compared to Infinity War's $640M) the highest opening weekend ever for the IMAX format ($91.5M, compared to Star Wars: The Force Awakens's $48M), and the highest 3-D opening weekend gross ($540M, compared to Infinity War's $366M). The movie is also the fastest to reach $50M, $100M, $150M, $200M, $250M, $300M, and $350M, faster than both Infinity War and The Force Awakens. The film is also the widest opening ever, playing in 4,662 theaters compared to Despicable Me 3's 4,529, and had the largest market share ever (90% compared to Avengers: Age of Ultron's 84.5%).
The film also has just had the biggest opening weekends of all time in the regions of China ($330.5M), the United Kingdom ($53.8M), South Korea ($47.4M),
Mexico ($33.1M), Australia ($30.8M), Germany ($26.9M), India ($26.7M), Brazil ($26.0M), France ($24.2M), Italy ($19.0M), The Philippines ($17.9M), Thailand ($14.3M), Indonesia ($14.1M), Spain ($13.3M), Japan ($13.0M), Hong Kong ($12.5M), Taiwan ($12.3M), along with the all-time biggest openings 28 other markets… And things only get better from there. With a rare A+ CinemaScore (the third that the MCU has received after The Avengers and Black Panther) and an opening that performed vastly above expectations, that suggests that Endgame should be a very leggy release with multiple repeat viewings. Usually, films that get an A+ score end their final box office run with three times the opening weekend, but considering that the magnitude of Endgame's opening is so high, we're dealing with uncharted territory here. The movie is assured to top Titanic globally, and has a shot at also taking the top spot from Avatar. It will overtake Black Panther as the highest-grossing MCU movie domestically, and it might also top The Force Awakens if it can hold well enough.
Aside from Endgame, there was one movie to get a box office boost out of its success. That was Captain Marvel, the only other Marvel Studios movie currently playing in theaters and a lead-in to a character who is important to the beginning and end of the film (though she's absent from most of the rest of it). With this weekend, she's topped Wonder Woman domestically, although with Endgame's massive overperformance, Captain Marvel is now the #2 film of the year when it comes to global box office totals. Meanwhile, fellow superhero fare Shazam! and Hellboy saw notable declines in business, with the former having the largest drop since its release with just under 67%, and the latter having a particularly devastating 91% drop and falling out of the Top Twelve. At least Shazam! has well since cleared its break-even point and will prove to be another success for DC Films, although a sequel needs to aim for a less competitive window next time.
Really, when you look back, this weekend was all on Endgame, as several hit horror movies from recent weeks all saw declines of over 70% apiece, like The Curse of La Llorona, Pet Sematary, and Us. Thanks to Hellboy falling off of the map, the Aretha Franklin concert film Amazing Grace took the bottom spot of the Top Twelve at the box office, with the smallest drop of the weekend at 10.5%. With Avengers: Endgame taking the top spot and Captain Marvel taking a distant second, Marvel Studios alone accounts for over 91% of the market share for the weekend. And it's likely that Spider-Man: Far From Home will see a boost over Spider-Man: Homecoming due to Spidey's association with Infinity War and Endgame boosting his already larger-than-life profile to new heights. Basically, the box office is living in Marvel's world, and fears of superhero fatigue continue to be unfounded.
The Top Twelve box office performances for the three-day weekend can be summarized as follows (bolded titles are new releases):
Avengers: Endgame (Disney/Marvel Studios) – $350M Weekend.
Captain Marvel (Disney/Marvel Studios) – $8.051M Weekend/$413.58M Total; 11.6% Drop.
The Curse of La Llorona (Warner Bros./New Line) – $7.5M Weekend/$41.284M Total; 71.5% Drop.
Breakthrough (Disney/20th Century Fox) – $6.304M Weekend/$26.114M Total; 44.1% Drop.
Shazam! (Warner Bros./New Line/DC Films) – $5.52M Weekend/$131.149M Total; 66.5% Drop.
Little (Universal Pictures) – $3.438M Weekend/$35.846M Total; 58.7% Drop.
Dumbo (Disney) – $3.239M Weekend/$107.005M Total; 51.1% Drop.
Pet Sematary (Paramount Pictures) – $1.29M Weekend/$52.612M Total; 73.5% Drop.
Us (Universal Pictures) – $1.141M Weekend/$172.844M Total; 72.6% Drop.
Penguins (Disney/DisneyNature) – $1.051M Weekend/$5.721M Total; 54% Drop.
Missing Link (United Artists/Laika) – $950K Weekend/$15.435M Total; 77.1% Drop.
Amazing Grace (Neon) – $539K Weekend/$2.165M Total; 10.5% Drop.
Captain Marvel, Us, Dumbo, Pet Sematary, Shazam!, The Curse of La Llorona, and Avengers: Endgame are now playing in theaters.

Grant Davis is a freelance writer who has covered entertainment news for more than four years. His articles have frequently appeared in Star Wars News Net as well as as other entertainment-related websites. As someone who grew up on Star Wars and comic book movies, he's completely thrilled with the current era of genre entertainment.