'Our Flag Means Death' First Trailer Released, Confirms March Debut
We've known for a while that Taika Waititi is executive producing a new HBO Max series titled Our Flag Means Death, and now we finally have our first look.
HBO Max dropped yesterday the first teaser trailer, which showcases Rhys Darby as the protagonist, Stede Bonnet, as well as his crew, and teases Waititi's Blackbeard at the very end. Check it out below:
In addition to the trailer, Entertainment Weekly also dropped an exclusive piece covering the series, with interviews with executive producer and director of one episode, Taika Waititi, and lead actor Rhys Darby. The series is inspired by the real-life adventures of Stede Bonnet, played by Darby, an early eighteenth-century aristocrat who got bored of the life he was living and went out into the sea, seeking to become a pirate. Showrunner David Jenkins (People of Earth) briefly described the premise:
"This guy had one of the world's great, colorful midlife crises. That's a great way into a show in any genre, but to mix that with pirates, I was like, Oh, this is fantastic."
As far as Darby goes, he's been friends with Waititi for a long time, and he said this about him:
"I hadn't really acted alongside him at all. So when he came aboard as [Blackbeard], all hell broke loose because no one's telling him what to do. Now [we're costars] and he's not capable of telling me what to do!"
Jenkins couldn't resist to say the following about the two actors working together:
"They are like an old married couple in certain ways. If a scene isn't quite working, Taika will be able to grumble about Rhys, and vice versa, in the way that only friends can. And then when it is popping, they know how to get the best out of each other. There's a generosity and a real sweetness between them that you wouldn't get if you weren't using those two friends."
This will be Darby's first leading role, and he was quite excited about it:
"I really felt like Stede the whole way through. I could really feel that [experience of] putting your foot on the board, taking a massive risk, and going, 'I'm going to lead this band of idiots into the unknown — and I think it's going to work.'"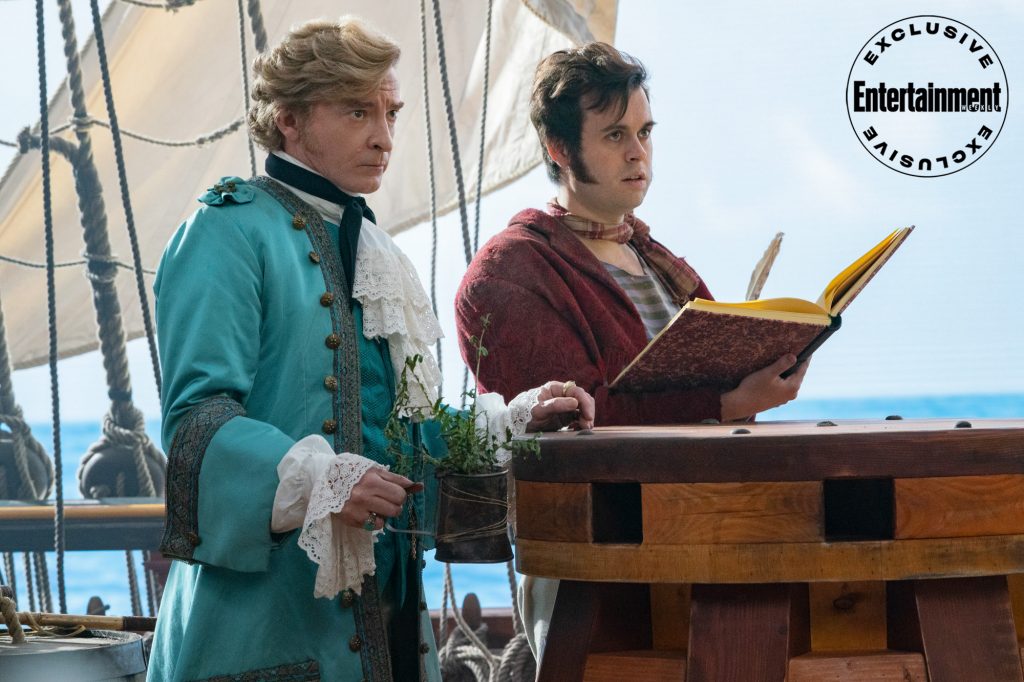 Our Flag Means Death does not have a specific release date yet, but the HBO Max Twitter account confirmed it will arrive in March. The cast includes Rhys Darby, Leslie Jones, Fred Armisen, Kristian Nairn, and Nathan Foad, as well as Waititi as Blackbeard. He will also be directing the first episode and is an executive producer on the show. Spanish filmmaker Nacho Vigalondo also confirmed on Twitter he will be directing a few episodes of the series.
Miguel Fernández is a Spanish student that has movies as his second passion in life. His favorite movie of all time is The Lord of the Rings, but he is also a huge Star Wars fan. However, fantasy movies are not his only cup of tea, as authors like Scorsese, Fincher, Kubrick or Hitchcock have been an obsession for him since he started to understand the language of filmmaking. He is that guy who will watch a black and white movie, just because it is in black and white.