'Guardians of the Galaxy Vol. 3' Casts Will Poulter as Adam Warlock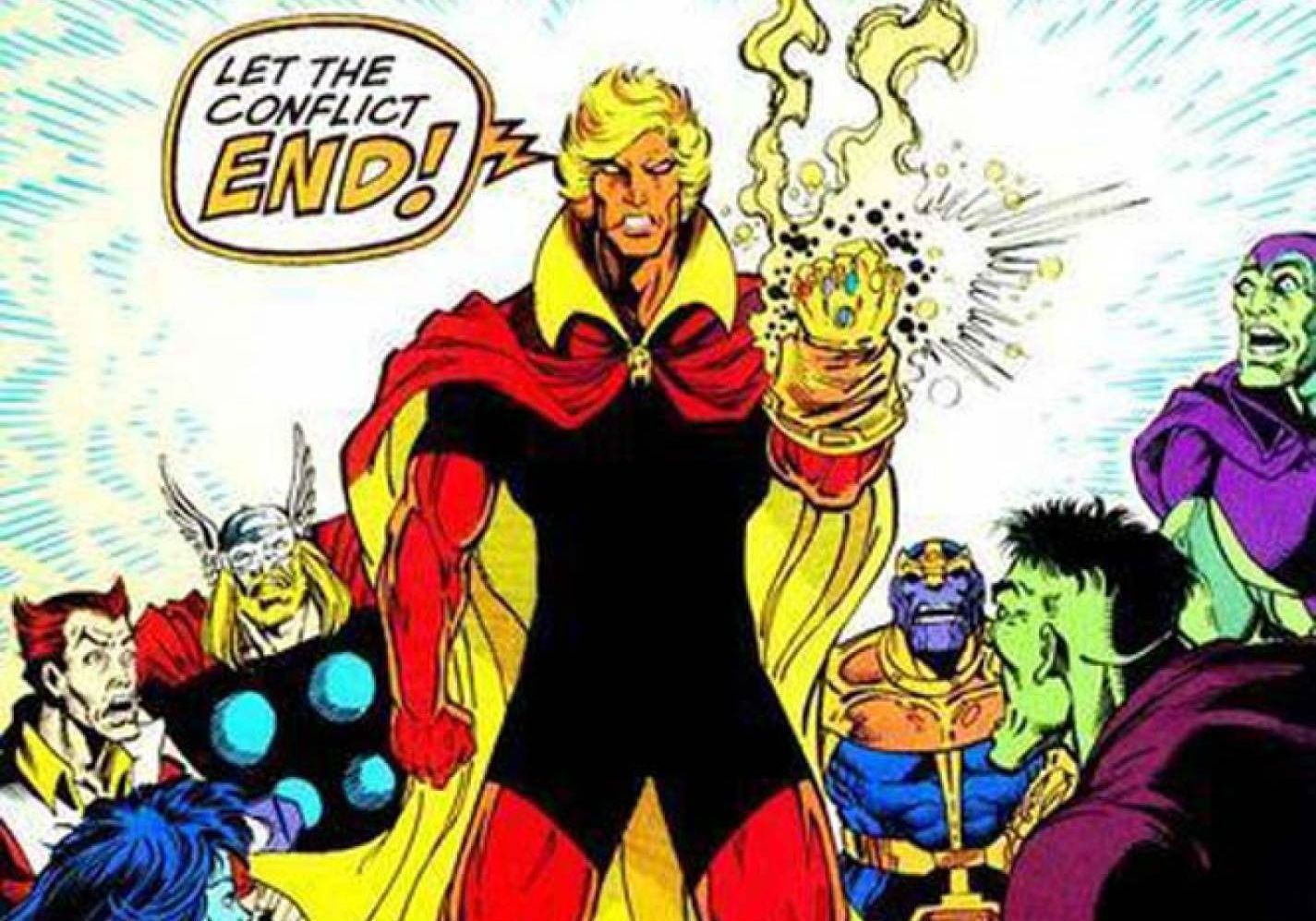 Adam Warlock has been cast! The character was teased in the post-credits scene of Guardians of the Galaxy Vol. 2, and now he has finally arrived!
Will Poulter, perhaps the least likely actor to be named, has been cast in the role, according to Deadline. James Gunn will return as writer/director for the third installment of the franchise that launched a talking tree and a space raccoon into the stratosphere, and melted everyone's hearts. The casting news was first reported via a rumor by The Cosmic Circus.
The actor has been flirting with franchise filmmaking for a few years — after starring in The Maze Runner, the actor was reported to be joining The Lord of the Rings series at Amazon, but an untimely scheduling conflict got in the way. Things apparently worked out, as he is joining now the biggest franchise in movies right now.
The story also mentions that Gunn and the executives began their search for the actor to portray Adam Warlock back in August, and they took their time to look at many of them. Ultimately, they decided that Poulter's audition was "too good to pass on." Though Poulter was very famous in the early 2010s for his comedic roles, everything shifted for the actor after he appeared in 2015's The Revenant. Three years later, he'd appear in Kathryn Bigelow's Detroit, as well as several other projects that put his dramatic chops way above the average Hollywood actor.
According to Deadline, production for Guardians of the Galaxy Vol. 3 (and the Holiday Special for D+) will start in November in order for the movie to meet its May 5, 2023, release date.
The entire Guardians cast is expected to be back, including Zoe Saldana's Gamora, plus some Thor crew members might be popping up too if rumors are to be believed. James Gunn has been working on the pre-production for this movie for several months now, and it is all looking really good so far. Kevin Feige will of course be executive producing again.
James Gunn himself confirmed the news on Twitter:
As you guys know I often strike down false rumors, so… um…

Welcome to the Guardians family, Will Poulter. He's an amazing actor and wonderful guy. See you in a couple weeks. #AdamWarlock #GotGVol3 https://t.co/RaNeGDIC0E

— James Gunn (@JamesGunn) October 11, 2021
Additionally, The Hollywood Reporter's Borys Kit reported on Twitter that Rege-Jean Page and George MacKay were in consideration for the role as well:
Since at least August, it's been the role "every one wants." At least for young male Hollywood, which read and met on it. Rege-Jean Page was considered for it, 1917's George MacKay was on the shortlist. https://t.co/dwmJ2QGZFB

— Borys Kit (@Borys_Kit) October 11, 2021
Miguel Fernández is a Spanish student that has movies as his second passion in life. His favorite movie of all time is The Lord of the Rings, but he is also a huge Star Wars fan. However, fantasy movies are not his only cup of tea, as authors like Scorsese, Fincher, Kubrick or Hitchcock have been an obsession for him since he started to understand the language of filmmaking. He is that guy who will watch a black and white movie, just because it is in black and white.