'No Time To Die': Daniel Craig Gives Emotional Speech on Final Day of Filming 'James Bond' Movie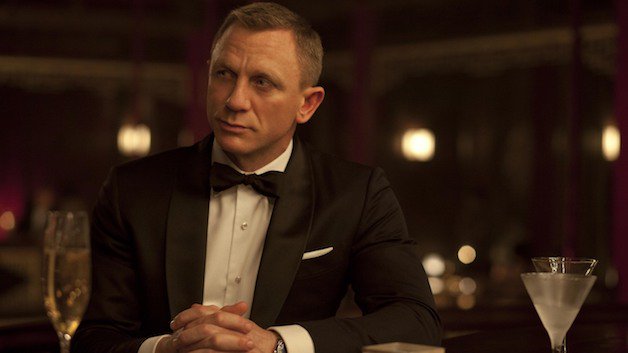 Daniel Craig is saying goodbye to the James Bond film franchise with No Time to Die, and it's recently come to light that he got pretty emotional as he thanked the cast and crew on his final day of filming.
Craig previously, infamously joked about how he'd rather "slash his wrists" than do a James Bond movie after the extensive filming that his fourth movie had, which some have interpreted as an animosity toward the role and a desire to move away from it. But a new set video indicates to the contrary as he's shown nearly tearing up while thanking the cast and crew, many of whom have been with him for much of his run as the iconic character. You can watch it below:
Here's Daniel Craig addressing the crew after wrapping #NoTimeToDie, showing what it means to be a true class act.pic.twitter.com/gJkFkc2Tsl

— /Film (@slashfilm) September 17, 2021
Craig's tenure as James Bond began in 2006 with Casino Royale (the official adaptation, not the spoof film made almost forty years earlier), and continued through Quantum of Solace, Skyfall, and Spectre. His character's will now conclude definitively in No Time to Die rather than have the films generally share a continuity as it did between Sean Connery, George Lazenby, Roger Moore, Timothy Dalton, and Pierce Brosnan, before another reboot takes place. In terms of his commitment to the role, Craig has had the longest commitment out of any Bond actor thus far with fifteen years between his first and final appearances (though, granted, it would have been thirteen or fourteen years had it not been for COVID-19 leading to multiple delays). However, unlike the other actors playing 007, he went into this film knowing that he'd be putting his character's license to kill to the test for the last time. It sounds like they may have just saved the best for last, so hopefully No Time to Die delivers a truly thrilling conclusion worthy of Craig's continued commitment.
No Time to Die will be released on October 8, 2021.

Grant Davis is a freelance writer who has covered entertainment news for more than seven years. His articles have frequently appeared in Star Wars News Net as well as as other entertainment-related websites. As someone who grew up on Star Wars and comic book movies, he's completely thrilled with the current era of genre entertainment.