'West Side Story', From Steven Spielberg, Drops Full Trailer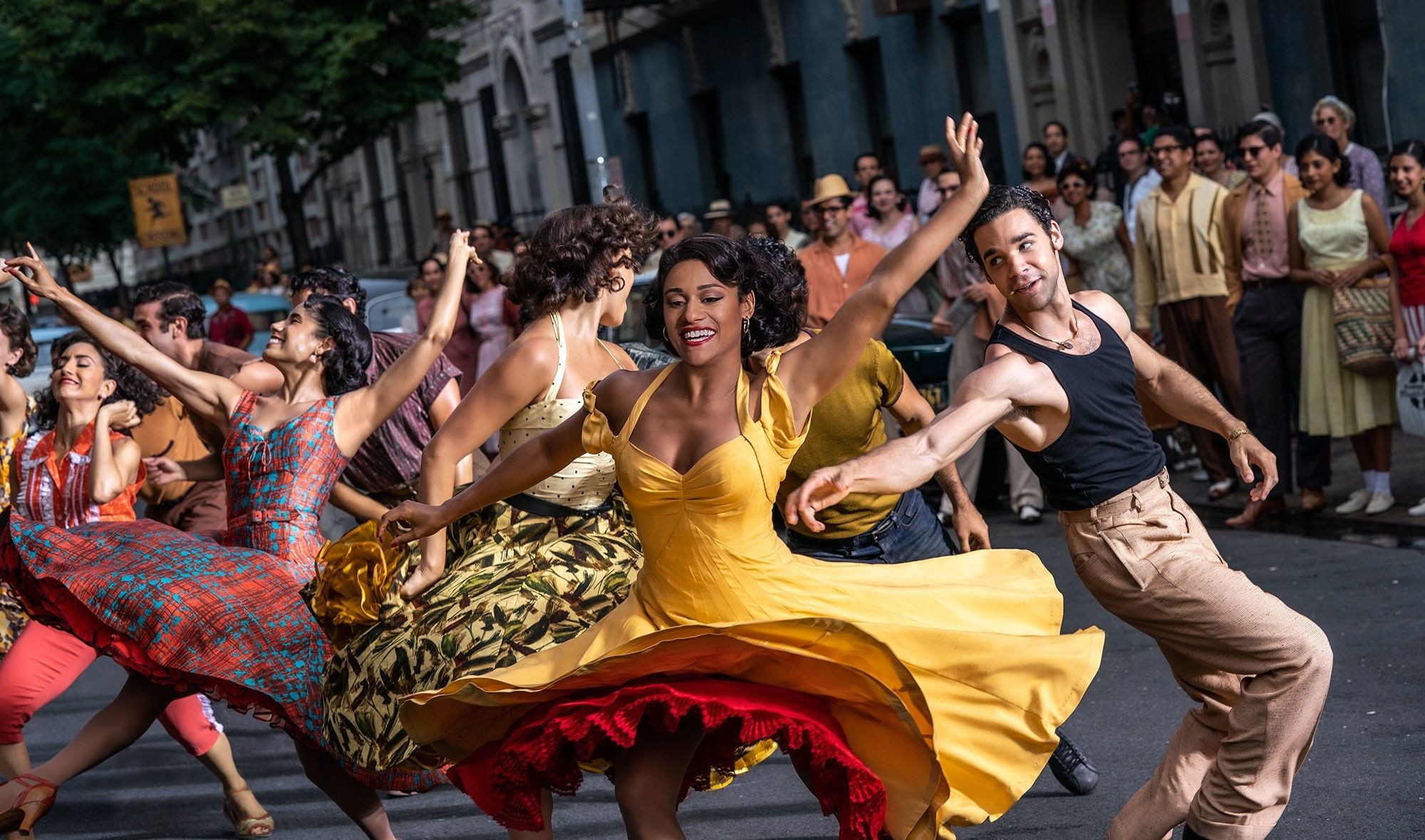 Steven Spielberg's West Side Story is starting to ramp up its marketing campaign.
The teaser trailer for the film came out during the Oscars, in late April, almost a year after the first official images from the movie came out. Now, after a year-long delay, 20th Century Studios is ready to start promoting the latest movie from probably the most influential director working today — it's also a remake of one of the most influential musicals of all time.
Here is the trailer:
Rachel Zegler stars as Maria, giving what is supposedly a performance that will launch her into the stratosphere. While this is her big break, the actress has already been cast as Snow White in the upcoming Disney live-action remake, as well as nabbed a major role in the upcoming Shazam: Fury of the Gods. Oscar buzz for her has been strong for a year, and we'll see for ourselves in December if it is deserved or not.
Ansel Elgort plays Tony, a member of the rival band to Maria's. The movie also stars Ariana DeBose, David Alvarez, Mike Faist, Josh Andrés Rivera, Corey Stoll, and Rita Moreno. The beautiful cinematography is the work of Janusz Kaminski, a long-time collaborator of Spielberg, who has won Academy Awards for Schindler's List and Saving Private Ryan, and was nominated for other four movies, three of which were directed by Spielberg.
West Side Story will debut in theaters on December 10 and have a 45-day exclusive theatrical window. It seems surprising that this is the case for a Spielberg movie, someone who has been very vocal in the past about the theatrical experience (although he's relaxed those comments after signing a deal with Netflix earlier this year). We should be reminded that Spielberg is currently hard at work on his new movie, currently titled The Fabelmans, which is a story loosely based on his childhood growing up in Arizona. For that reason, he is trying to get it excruciatingly right.
Miguel Fernández is a Spanish student that has movies as his second passion in life. His favorite movie of all time is The Lord of the Rings, but he is also a huge Star Wars fan. However, fantasy movies are not his only cup of tea, as authors like Scorsese, Fincher, Kubrick or Hitchcock have been an obsession for him since he started to understand the language of filmmaking. He is that guy who will watch a black and white movie, just because it is in black and white.