Paramount Shifts Their Film Slate Further Back To Next Year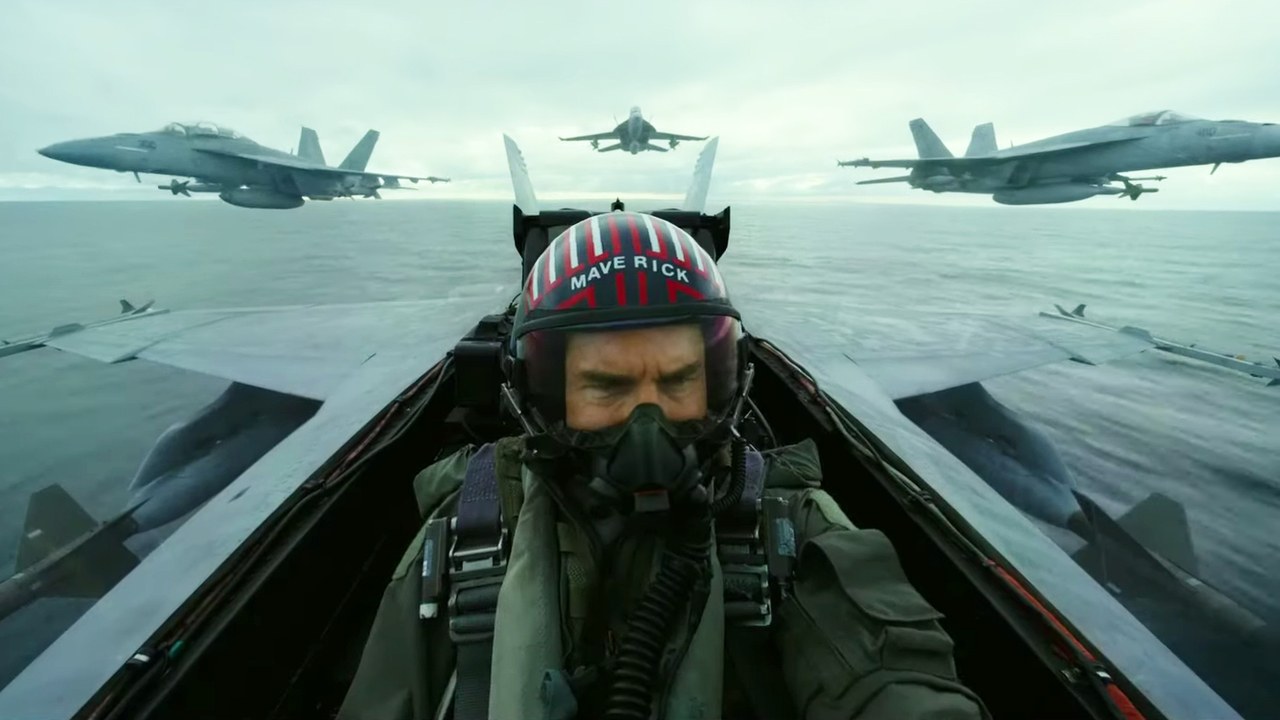 Paramount have officially vacated the final three months of 2021 and shifted 2022 releases further back following concerns over the delta variant of the COVID-19 virus depressing box office growth.
The Hollywood Reporter has officially revealed that Jackass Forever will be moving from October 22, 2021 to February 4, 2022, Top Gun: Maverick will be moving from November 19, 2021, to May 27, 2022, and Mission: Impossible 7 will be moving from May 27, 2022 to September 30, 2022. This means that the recent PAW Patrol: The Movie, which simultaneously released on the Paramount+ streaming service, will be their last film of 2021. Paramount previously removed their live-action adaptation of Clifford the Big Red Dog from their film slate (which was slated to arrive on September 17, 2021), with no new release date scheduled, so the move is not surprising.
While there was confidence in a resurgent box office from about March onwards, with Paramont's own A Quiet Place Part II being a breakthrough hit indicating that movies were back. Unfortunately, the reverse trend began to take place during the Summer season as COVID-19 cases spiked following an increase in cases as a result of vaccine hesitancy and a lifting of preventative measures in certain parts of the country. As such, Hollywood executives have internally discussed shifting release dates further back, although few have acted on those goals so far. The hope seems to be that with full FDA approval for COVID-19 vaccines can lead to official mandates requiring those that are hesitant to get immunized, which should also become readily available for children.
Currently, some movies stay primed to stay in their current release windows, like Universal's Halloween Kills in October and Sony's Spider-Man: No Way Home in December. Warner Bros.'s remaining slate is also expected to continue its pattern of keeping day-and-date releases with their HBO Max streaming service. Disney, in the meantime, is looking at the release of this weekend's Shang-Chi and the Legend of the Ten Rings to see whether or not theater exclusivity can work, or if they need to consider continuing their Premier Access release strategy or further delay their slate of films. Whether Paramount will be alone with shifting release dates back remains to be seen.

Grant Davis is a freelance writer who has covered entertainment news for more than seven years. His articles have frequently appeared in Star Wars News Net as well as as other entertainment-related websites. As someone who grew up on Star Wars and comic book movies, he's completely thrilled with the current era of genre entertainment.