Ryan Reynolds, Gal Gadot and Dwayne Johnson Star In 'Red Notice' Trailer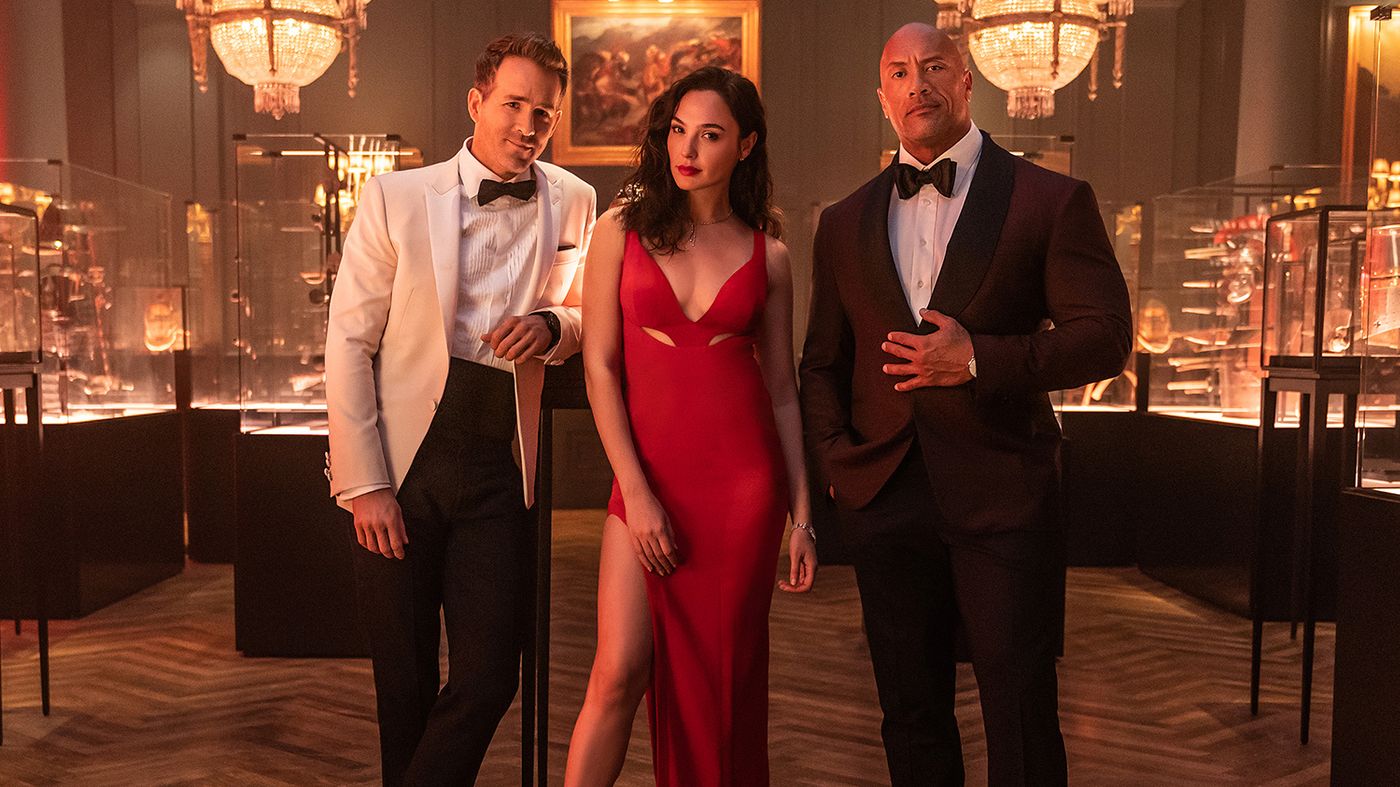 Netflix has dropped the first trailer for Red Notice, the light-hearted action thriller starring Hollywood trio Ryan Reynolds, Gal Gadot, and Dwayne Johnson.
Red Notice follows protagonist Rusty (Johnson), an Interpol agent tasked with apprehending some of the world's most dangerous criminals who have been branded with a "red notice." When Ryan Reynolds' art thief and Gal Gadot's mysterious character are given red notices, it's Rusty's job to bring them in, but things are about to get more complicated.
Reynolds' character provides most of the comic relief here, as a charming thief who is not particularly good at fighting. The trailer seemingly gives away half of the film's story here while setting up the movie's premise, as we see Rusty apprehending him and eventually making a deal with him to work together and arrest Gadot's character.
Red Notice is a big get for Netflix, who purchased the rights to the film from Universal back in November 2019, as they landed three of the most popular stars in Hollywood right now. Reynolds has been a big deal ever since the success of the Deadpool franchise, and has just starred in surprise summer hit Free Guy. Dwayne Johnson has held huge star power for years, but recently had a turn opposite Emily Blunt in Disney's Jungle Cruise. Gal Gadot's portrayal of Wonder Woman has endeared her to countless moviegoers, along with her appearances in the Fast & Furious franchise.
The film is directed by Rawson Marshall Thurber, who previously directed Dwayne Johnson in both Central Intelligence and Skyscraper. In a recent interview with Empire, he spoke about his delight at getting to work with such a talented cast:
I mean, talk about charisma. I feel very, very fortunate. It's a little bit like directorial cheating, having all three of them together in the same frame. Chemistry is just not a function of writing or even directing – it's a function of casting. You either have it or you don't. And those guys have something special.
Red Notice will arrive on Netflix on November 12, 2021. With a budget of $200 million, it is easily the most expensive movie Netflix has ever made.