Weekend Box Office Report — 'F9' Speeds to Record-Breaking Opening Weekend
F9 has delivered the biggest opening weekend number at the box office since December 2019.
As I mentioned last week, this was going to be the make-or-break weekend for the post-pandemic era at the box office. If F9, the first franchise movie to open since January 2020 (not counting A Quiet Place Part II, which we won't define as an established franchise just yet), could open to more than $70 million, we are definitely in a new era of the box office. It looks like it fell right on that edge, but that is outstanding news nonetheless. This movie is particularly important for both being from an established property, and also because it is not doing any type of hybrid release like Black Widow is planning to. People who want to see this movie now need to go watch it in theaters.
F9, therefore, holds the highest opening number for any movie released in the States since December 20, 2019, when Star Wars: The Rise of Skywalker debuted in cinemas. The highest opener of 2020 was Bad Boys For Life, with $62.5M. The movie has also reached another milestone, crossing the $400M barrier worldwide. As of the posting of this article, the highest international number reported this week comes from Mexico, where F9 delivered $10 million.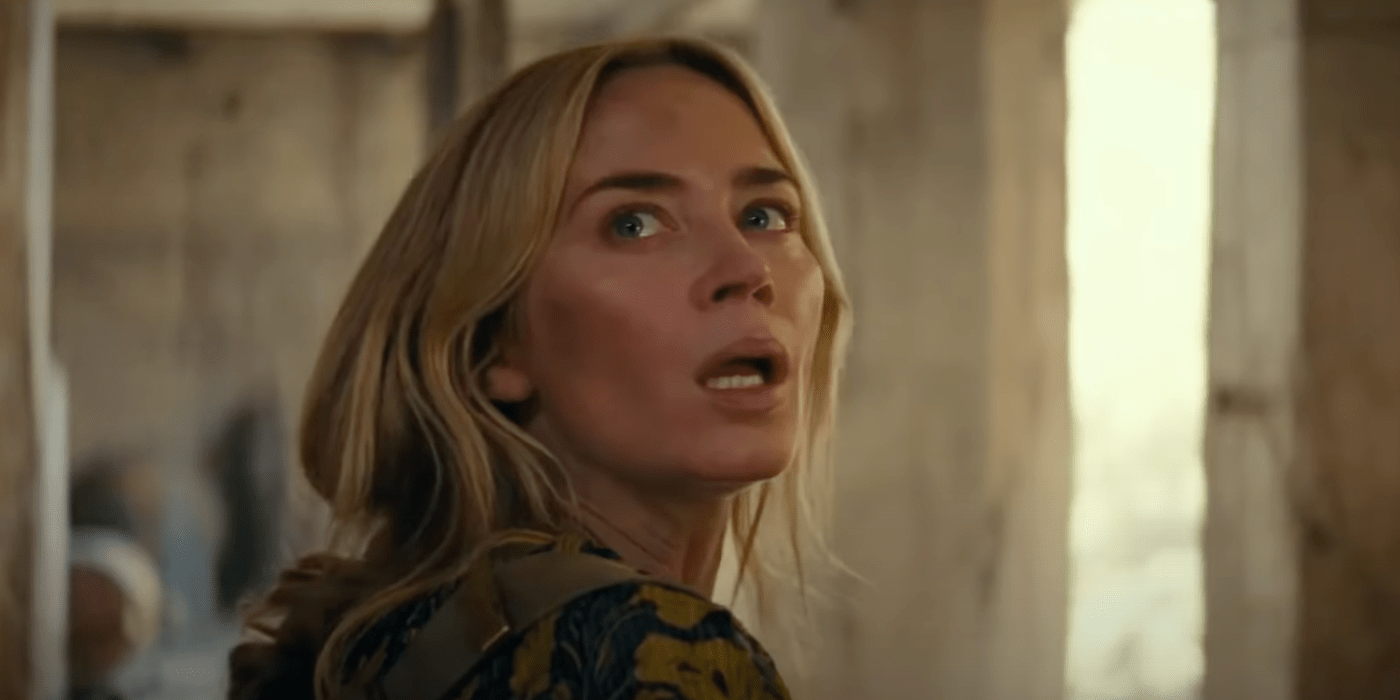 A Quiet Place Part II came in at second place at the box office, showing some of the largest legs we'll see this year. It dropped only 32% on its fifth week, cashing in $6.2 million. Its domestic total already amounts to $136 million, and worldwide, it sits at $233 million and counting. The movie has now been out for 31 days in the States, and by this point, the first movie had grossed $160 million. It's not a very big drop from the first one to the second one, and even though in 2021 we have the pandemic factor preventing people from checking it out, back in 2018, there was also a pandemic-size factor preventing people from checking out the first movie — it was a little movie called Avengers: Infinity War, which was released a few weeks after A Quiet Place.
The third movie this weekend was The Hitman's Wife's Bodyguard, which dropped from #1 to #3 (with A Quiet Place Part II holding the second position from last week to this week). The movie made $4.8 million this weekend, which must be a disappointing number for the studio. The international markets are not delivering a ton yet, as the movie has grossed only $6 million outside the States — it has only debuted in nine countries, and two of them (Germany and Australia) have not delivered their numbers as of the posting of this article (click here to check them out once they come out). Keep in mind that international numbers usually take a bit longer to be reported on, and sometimes there are differences between the sources that report them.
Peter Rabbit 2 holds the #4 position this week, after delivering $4.85 million (this represents an outstanding 20% drop). The movie has already crossed the $100 million mark due to its very impressive international success. Cruella came in at the fifth position, and once again, it dropped very low from last week's number (23%, cashed in $3.72 million). These very strong legs were already shown by the Disney movie to do the same type of release before it — Raya, which managed to crack the top 5 for over ten weeks despite opening to only $8 million back in March. Unfortunately, once Black Widow drops next week, this will be it for Cruella's run at the top 5. Cruella sits now at $184 million worldwide, which means it almost made its production budget from the money made in theaters. However, as we stated last week, its Premier Access numbers might actually be enough for the movie to be making a lot of money in profit right now.
The path of recovery for the box office will take a break next week once again, as F9 will not make more than $25 million, and the two movies that are opening, The Boss Baby 2 and The Forever Purge will not be able to gather enough audience members to dethrone it from the #1 position. Their opening numbers will probably not cross the $10 million mark, and they will probably have a hard time making that much combined. This shouldn't worry us, though, as the box office will only be taking a step back to make a huge leap the week after, when Marvel's Black Widow opens — we'll see if that is able to beat F9 for the best post-pandemic opening weekend number.
Miguel Fernández is a Spanish student that has movies as his second passion in life. His favorite movie of all time is The Lord of the Rings, but he is also a huge Star Wars fan. However, fantasy movies are not his only cup of tea, as authors like Scorsese, Fincher, Kubrick or Hitchcock have been an obsession for him since he started to understand the language of filmmaking. He is that guy who will watch a black and white movie, just because it is in black and white.