Weekend Box Office Report — 'The Hitman's Wife's Bodyguard' Tops 'A Quiet Place Part II' After a Heated Battle
There are many interesting things to discuss from this week's box office, which continues to deliver low but steady numbers.
Even though The Hitman's Wife's Bodyguard made it to #1 at the U.S. box office, bringing in $11,675 million on the Friday-Sunday weekend, and $17 million since it debuted on Wednesday, perhaps the big story of the weekend is that A Quiet Place Part II, on its fourth week of release, almost topped it. Let us first focus on Bodyguard, which delivered a very quiet number. Deadline is saying that it is higher than expected, but for a five-day opening weekend, I really think Lionsgate was expecting a larger number, probably in the $20-25M range in the States.
This is even worse because it is a movie that is going to drop over 60% on its second weekend, which will see the return of franchises to the box office. All in all, though, the first movie was released in August 2017 and opened to $21 million to almost no competition. So perhaps $17 million on its first five days is not that bad. The key to that movie's box office performance was the worldwide tally. Unfortunately, international numbers are not so high this time around, with a total of $6 million overall (via The Numbers). It is possible, however, that this number goes up as more and more territories report their numbers. The first movie had a budget of $69 million, and the second one's is probably similar. We'd be looking at the movie having to cross the $200 million mark to break even.
As far as A Quiet Place goes, the movie managed to drop only 21.7% from last week. This is outstanding, especially if you consider that last week it only dropped 37.7%. In general, any drop below 40% is a good sign, but this goes beyond that. It brought in $9.4 million in the States, and its total domestic number sits at $125 million now. Part II also hit the $222 million mark worldwide this weekend.
Another big hit this weekend was surprisingly Peter Rabbit 2, a movie we haven't really paid attention to, but maybe is proving us wrong. It dropped 39.6% from last week, delivering $6.1 million this weekend in the States. The impressive number, though, comes from the international box office, where it has already made over $90 million. This, combined with Raya's extraordinary run, might just be making a point to Disney and their decision to dump Luca on Disney Plus.
The Conjuring 3 came in fourth this week, with a mediocre 50% drop, which accounts for $5.15 million. The movie, which is available to all HBO Max subscribers at no additional cost, has made the majority of its money on international markets. The worldwide number adds up to $142 million already, and counting. This is certainly impressive, given that it is the third installment of a franchise that has been feeding off of spin-off movies for the past five years, and has now returned to the main saga, but without anyone from the original creative team involved. Both the first and second movies made $320 million worldwide. This one won't get that far, but it certainly has made more money than I originally anticipated, and could even get to $200-225 million worldwide at this pace.
Cruella continues the tradition started by Raya in March of hybrid releases from Disney that deliver a very small opening weekend, but hold on with very small drops from week to week. This week, it delivered $5.1 million (24.3% drop), and has already made $160 million worldwide. Unfortunately, so far this doesn't even cover the production costs of the movie (which are estimated to be around $200 million) — however, here's an interesting point to be made. Last week we discussed how a rep from WB said that box office numbers of movies that do hybrid releases are not that different from the numbers those same movies made on streaming (he was specifically talking about HBO Max, but we'll extend his argument here).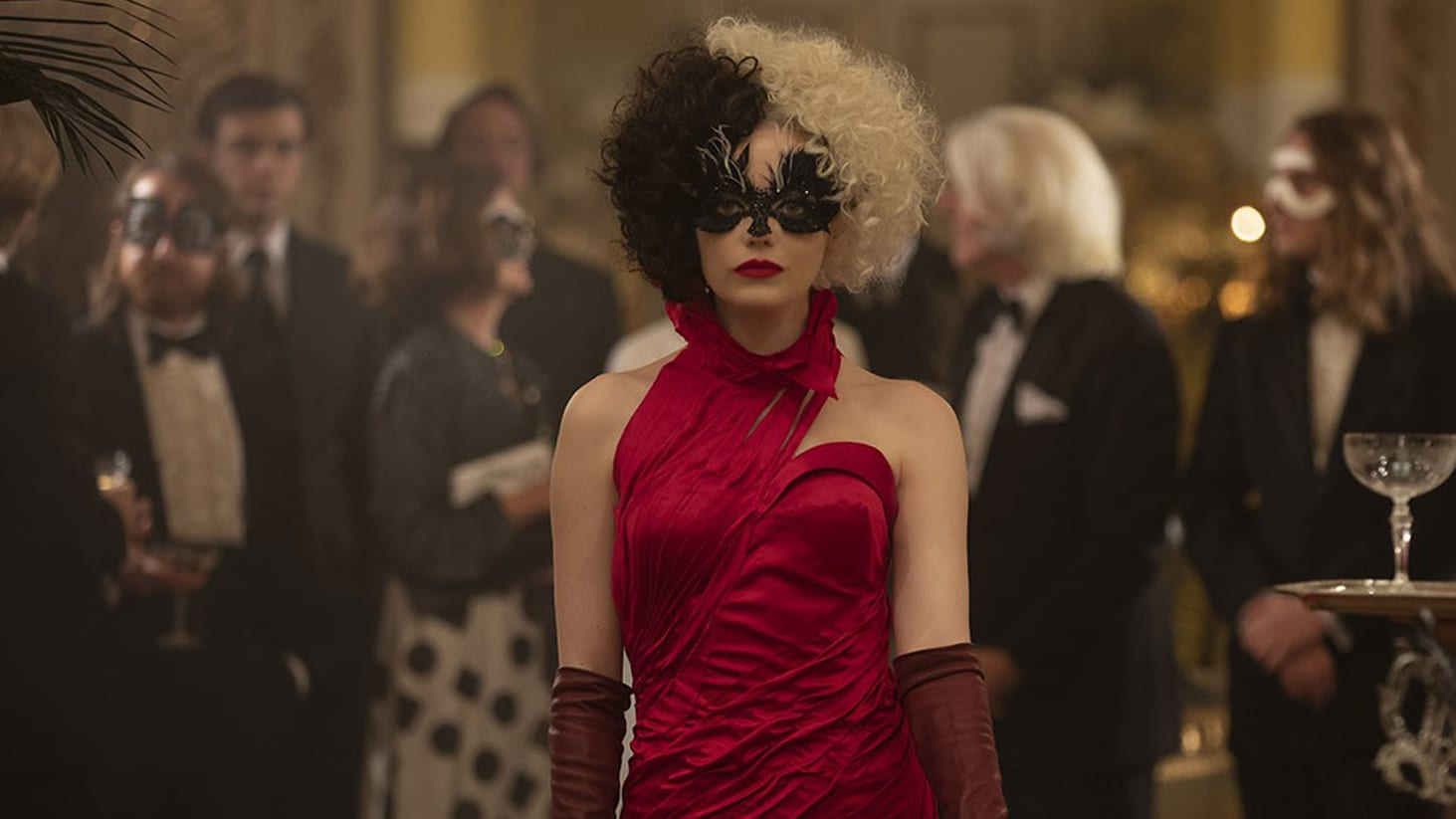 Cruella has made $65 million in the States so far, and taking out repeat viewings (which probably haven't been too many), using that the average ticket in the States costs $10 and taking into consideration market fluctuations (that is, we'll assume more people are watching movies in L.A. and New York, the most expensive markets, than they do in say Missouri, where they probably buy it on Premier Access), let's say 5 million people went to a movie theater to watch Cruella (and just once). If we translate that and say that 5 million people bought the movie on Disney Plus, we are already talking about $150 million being made there, just in the States. This would mean that the U.S. numbers alone (combining streaming and theaters) make up for the production costs. International numbers are harder to compute, as the average ticket varies significantly from country to country, as does the cost on Disney Plus. Cruella has made $95 million on international theaters so far.
The sad story of the week, however, comes in at the sixth position. In the Heights continues to disappoint, with a very concerning 63.4% drop — it made $4.2 million this week. And what's worse, international numbers are not backing it up:
Low end theory.

IN THE HEIGHTS scored just $2M overseas this weekend—the high note was the UK with $1.4M. Spain and Mexico saw disastrous results with $133k and $94k, respectively.

— Exhibitor Relations Co. (@ERCboxoffice) June 20, 2021
This movie is probably going to cost more than $150 million to the studio, which is a shame, not only because the movie is outstanding, but also because a feel-good, lighthearted musical celebrating Hispanic culture in New York, as well as celebrating life and family as a whole, is not something common nowadays, especially in a market crowded by movies like F9 or The Hitman's Wife's Bodyguard. The world needs more movies like In the Heights, but unfortunately, audiences are not responding to the call. The big assumption is that this movie should have been released around Thanksgiving, which is probably true, but we'll never know. WB wanted to get the summer feels and gather people around to watch the most delightful summer movie you will find, and it didn't work out.
A couple of final notes. Last week we reported on A Quiet Place Part II crossing the $100 million domestic barrier for the first time since the pandemic started, and this week we have another movie that has done it. After collecting an additional $250k this weekend, and coming in at #13, Godzilla vs. Kong crossed that same line and sits now at $442 million worldwide. All hail the kings.
Going back to international lands, F9 has crossed another landmark — it has now made more than $300 million worldwide, and hasn't debuted in most of Europe and the United States yet. It will open in the U.S. this upcoming week, and will roll in Europe in July, at different dates depending on the country. This leads us to the predictions for next week.
This upcoming weekend will really tell us in what state our box office is. We say we are officially in the post-pandemic era, but except for Memorial Day weekend, there hasn't been any opening numbers that really blew us away. Therefore, now that one of the prime summer franchises is coming back this week, we will finally have the litmus test to see if we are still in the Covid era or not. F9 is not doing any type of hybrid release, so those fans who want to see it now (and not wait until the theatrical window is over) will have to rush to theaters. Plus, this is a theatrical experience, so we will know. A Quiet Place Part II opened Pandora's box with its $48 million 3-day opening weekend, so if F9 can hit more than $70 million, we will definitely be able to say that we are in a new era. If it falls somewhere in the $50-70 million range, it will be a good sign, but not a definitive one. If it makes less than A Quiet Place, we are in big trouble, especially as Black Widow is right around the corner.
Miguel Fernández is a Spanish student that has movies as his second passion in life. His favorite movie of all time is The Lord of the Rings, but he is also a huge Star Wars fan. However, fantasy movies are not his only cup of tea, as authors like Scorsese, Fincher, Kubrick or Hitchcock have been an obsession for him since he started to understand the language of filmmaking. He is that guy who will watch a black and white movie, just because it is in black and white.