'Kraven The Hunter' Casts Aaron Taylor-Johnson As The Title Character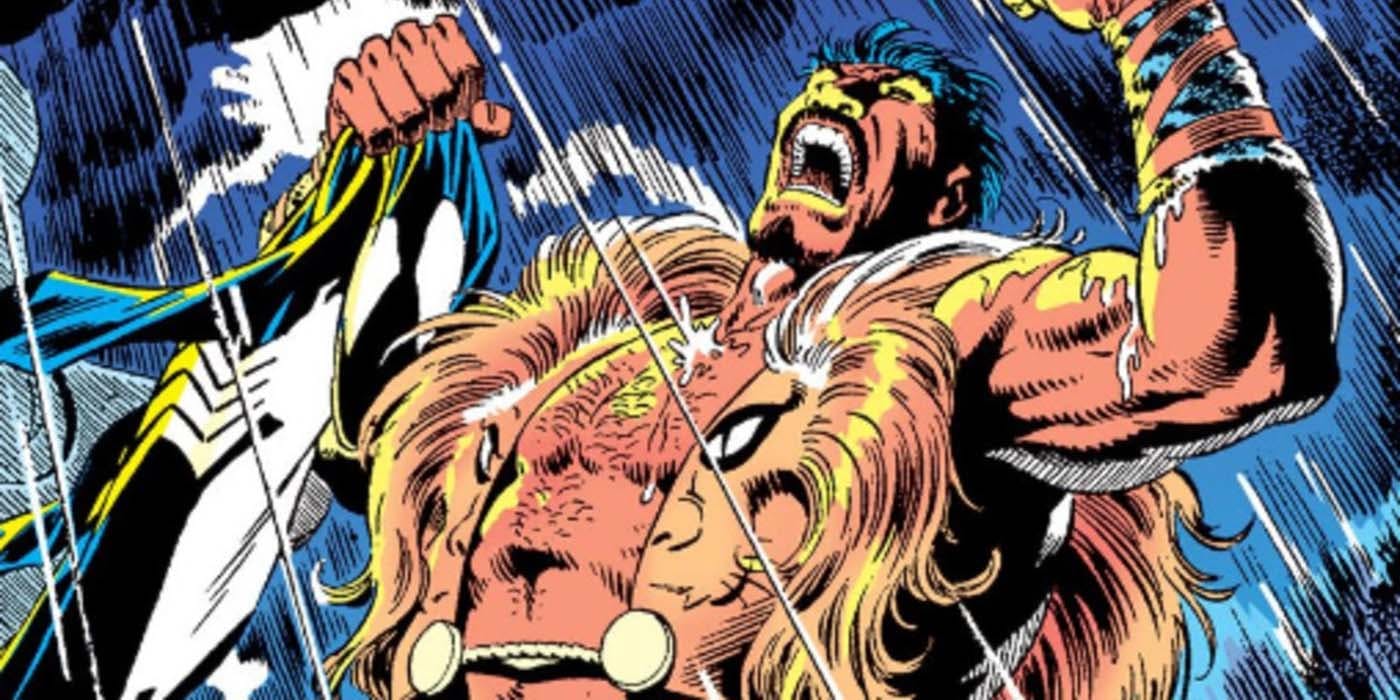 We didn't see that coming. Aaron Taylor-Johnson, known for his superhero roles as Kick-Ass and Quicksilver, is set to portray the supervillain Kraven the Hunter in his eponymous movie in development at Sony Pictures.
Sony Pictures has officially announced (hat tip The Wrap) that Aaron Taylor-Johnson will be their lead actor in their Kraven the Hunter movie, which will stand alongside movies like Tom Hardy's Venom: Let There Be Carnage and Jared Leto's Morbius. The film, serving as one of their many Spider-Man spin-offs, will revolve around the character, who previously hunted big-game animals, moving on to target superhuman bounties. It is not currently clear if Spider-Man will appear in the film, although the project has frequently cited the seminal Spider-Man arc "Kraven's Last Hunt" as a possible narrative influence. J. C. Chandor, who directed the Netflix blockbuster Triple Frontier, will direct the film, which is written by Art Marcum, Matt Holloway, and Richard Wenk.
Per Deadline reporter Justin Kroll, Sony has been looking for some big-name talent for this project, most notably Keanu Reeves, who had been revealed to be in the running much earlier in the year. Johnson won the part of Kraven the Hunter following the screening of early footage for Bullet Train to Sony Pictures executives, and he is signed for multiple movies:
Sony had been aiming high from this role approaching everyone from Brad Pitt and Keanu to JDW and Driver to star but sources say recent footage of ATJ in the upcoming action pic Bullet Train, blew away Sony execs who moved fast to offer him the part. https://t.co/K1YlezOgab

— Justin Kroll (@krolljvar) May 26, 2021
Prior to this announcement, it was speculated that the character of Kraven the Hunter would be appearing in Spider-Man: No Way Home in some capacity as a launchpad for this spin-off, but outside of a cameo or small supporting role added in additional photography for the film, that now seems unlikely. That line of speculation also seemed to be more tied to the expectation of what the film would be about before the rumors of the Multiverse and other iterations of Spider-Man coming into the mix. With the level of secrecy on the project, however, the possibility remains that Johnson may have already filmed his scenes for the character in that project. We'll just have to wait and see.
Kraven the Hunter is currently set to release on January 13, 2023.

Grant Davis is a freelance writer who has covered entertainment news for more than seven years. His articles have frequently appeared in Star Wars News Net as well as as other entertainment-related websites. As someone who grew up on Star Wars and comic book movies, he's completely thrilled with the current era of genre entertainment.