'Twisted Metal' Series Announced, 'Deadpool' Writers Driving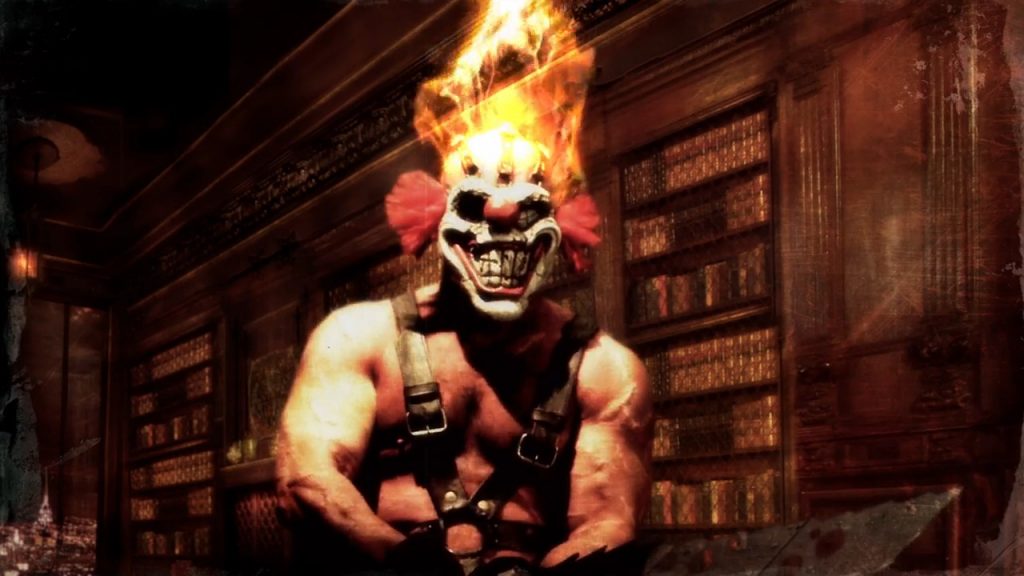 Well, it seems like Sweet Tooth will be able to kill more people after all. Twisted Metal will blast through the wasteland once again.
Sony Pictures Television and PlayStation Productions have been slowly but steadily planning out film and TV projects for their most famous properties, and it appears that Twisted Metal is next in line. Variety reported yesterday that the vehicular combat game series was getting the live-action series treatment by Deadpool's Rhett Reese and Paul Wernick. These guys have basically built their career on action comedies, so they are a perfect fit for this adaptation.
The game series first appeared on the first PlayStation back in 1995, and it lived through a fair amount of sequels until it was rebooted in 2012 for PS3. At that point, vehicular combat video games weren't hot stuff anymore, at least in the mainstream, so it struggled to find a dedicated community. Regardless, Twisted Metal is loved by die-hard PlayStation fans, and its (nutty) plot and background lore could be easily turned into a live-action series or film, so I get why this is happening. I mean, the people are starving for another Mad Max, and this might be right up their alley.
Reese and Wernick's take on the material is said to be original, and the current synopsis reads as follows:
The show is about a motor-mouthed outsider who is offered a chance at a better life, but only if he can successfully deliver a mysterious package across a post-apocalyptic wasteland. With the help of a trigger-happy car thief, he'll face savage marauders driving vehicles of destruction and other dangers of the open road, including a deranged clown named who drives an all too familiar ice cream truck, whom fans of the game will know as Sweet Tooth.
This sounds fairly close to the source material and much more focused than the games' ludicrous plots (which were basically excuses for carnage). Now they only need a decent budget and solid filmmakers behind the wheel.
Michael Jonathan Smith, who most recently wrote for and produced Cobra Kai, will also write and executive produce the series alongside Reese and Wernick. Will Arnett will executive produce via his Electric Avenue production company, with Marc Forman and Peter Principato of Artists First.
Arnett is currently under a first-look deal at Sony Pictures Television and is rumored to voice Sweet Tooth, the iconic psycho clown, though a deal is not in place right now.
Francisco J. Ruiz is that guy who has watched Jurassic Park a thousand times and loves Star Wars. His hunger for movies is only matched by his love for video games. He graduated in English Studies from the University of Malaga, in Spain. As he continues to write about what he enjoys (and doesn't), he's studying for a master's degree and working on becoming a teacher.