'The Prom' Reveals Oscar Plans for Acting Awards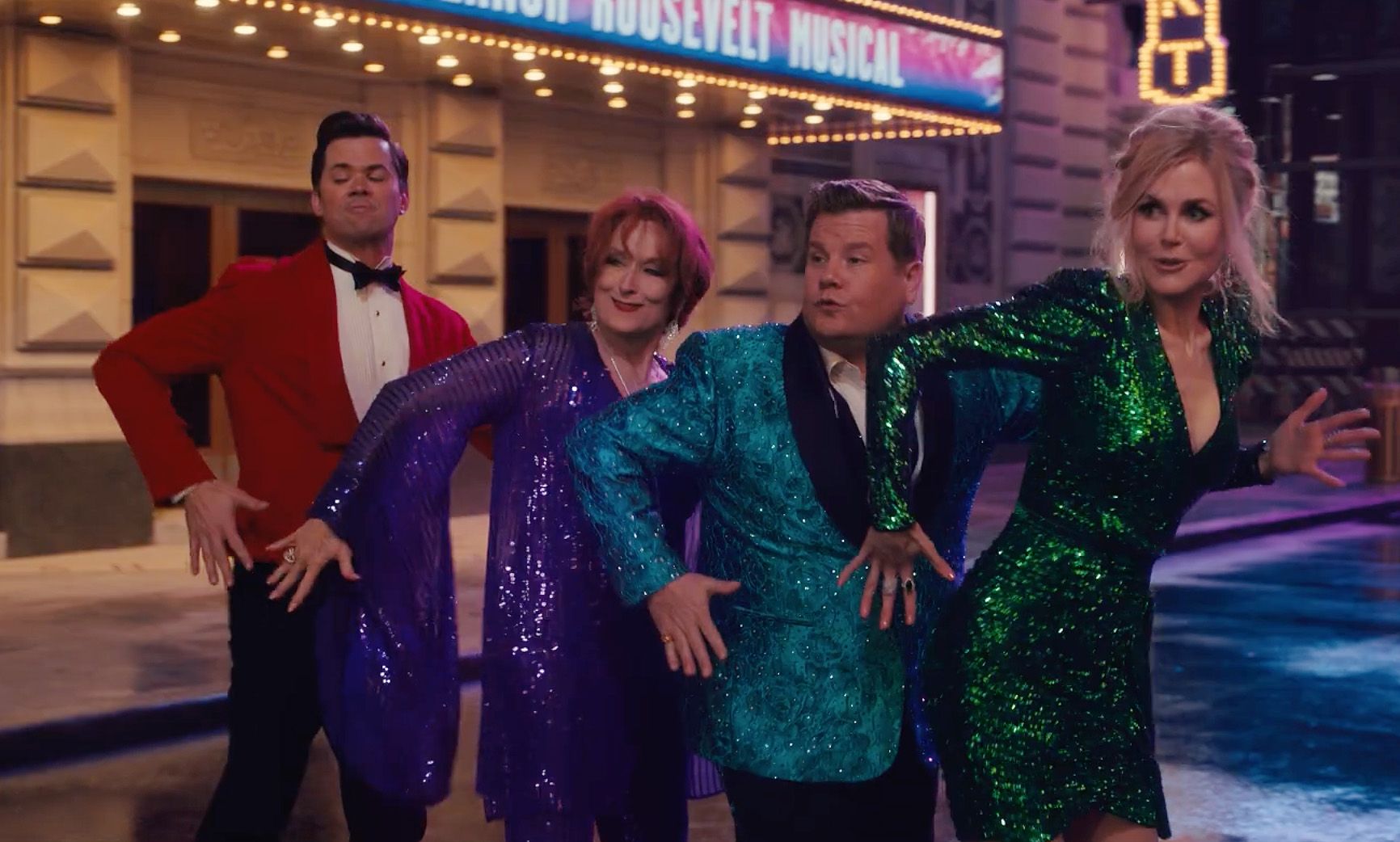 As the calendar year comes to a much-desired end, more plans are being unveiled for the Oscar campaigns of many movies. It's time now to take a look at The Prom.
Variety is reporting that Netflix's The Prom has decided the following in order to promote their huge ensemble at the Oscars:
Best Actress: Netflix will be promoting three-time Academy Award-winner Meryl Streep and newcomer Jo Ellen Pellman.
Best Actor: Emmy winner James Corden will be the only one submitted for this category.
Best Supporting Actor: Keegan-Michael Key and Andrew Rannells will be in the running for this category.
Best Supporting Actress: Ariana DeBose, Oscar-winner Nicole Kidman, and Emmy-winner Kerry Washington will be in contention.
Also, per Variety, here is the plot of the movie:
'The Prom' tells the story of a troupe of self-obsessed theater stars who swarm into a conservative Indiana town to support a high-school girl who wants to take her girlfriend to prom.
The cast list is huge, but let's be honest, there is only one name to consider here – Meryl Streep. All four categories are pretty much stacked, and none of the actors above, minus Streep, really represent a threat to anybody's prediction list according to every expert out there. I haven't seen the movie yet, so it is pretty much impossible for me to know that Meryl Streep is miles ahead of everybody in terms of acting in this movie – but just base on her resumé, I'm gonna safely assume she is.
Still, The Prom is probably one of the lowest profiles in this year's Oscar race. And that really shows, because, when talking about such a tremendous cast, the only name that pops up to possibly land a nomination is Meryl Streep. And that is only because she IS Meryl Streep. She is the woman who has scored, to this date, 21 ACTING NOMINATIONS. She was even nominated for 2016's Florence Foster Jenkins, a movie I bet you nobody in the Academy saw. But they saw the poster and Streep's name on it, so they voted for her. I won't be surprised if we hear her name in March.
The Prom was directed by Ryan Murphy, and it will be released on Netflix on December 11.
Miguel Fernández is a Spanish student that has movies as his second passion in life. His favorite movie of all time is The Lord of the Rings, but he is also a huge Star Wars fan. However, fantasy movies are not his only cup of tea, as authors like Scorsese, Fincher, Kubrick or Hitchcock have been an obsession for him since he started to understand the language of filmmaking. He is that guy who will watch a black and white movie, just because it is in black and white.