'Pieces of a Woman' Releases First Trailer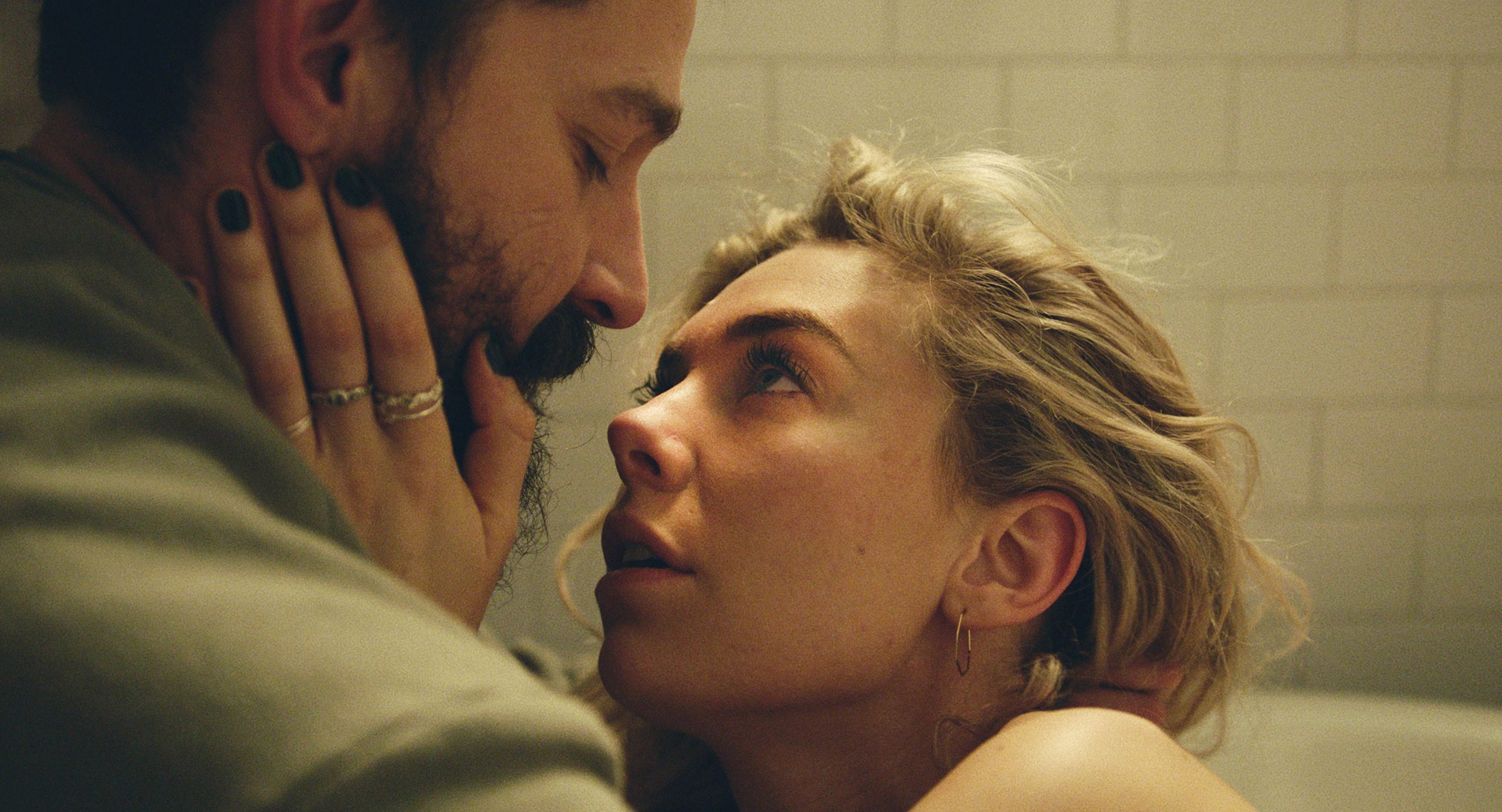 After acquiring the rights shortly after it premiered to high critical praise in Venice, Netflix has released the first trailer for Kornél Mundruczó's Pieces of a Woman.
The movie follows Vanessa Kirby and Shia LaBeouf as a young couple facing reality after they lost their baby. The movie is mostly centered around Kirby's character and the way she learns to live with what happened.
One of the things in the trailer that might surprise you is the name Martin Scorsese, who figures as an executive producer. Scorsese was not involved in the making of the film, but he saw it over the summer and liked it so much he joined the credits as an EP back in August. Here is what he said in a statement:
"It's lucky to see a movie that takes you by surprise. It's a privilege to help it find the wide audience it deserves. Pieces of a Woman for me was a deep and uniquely moving experience. I was emotionally invested in it from the first scene, and the experience only intensified as I watched, spellbound by the filmmaking and the work of a splendid cast that includes my old colleague Ellen Burstyn. You feel as if you've been dropped into the vortex of a family crisis and moral conflict with all its nuances, drawn out with care and compassion but without judgement. Kornél Mundruczó has a fluid, immersive style with the camera that makes it hard to look away, and impossible not to care."
It's interesting they decided to release this trailer with Scorsese's name on it the day the director turns 78. Happy birthday to Martin Scorsese.
The movie debuted in this year's edition of the Venice Film Festival to splendous reviews, and even granted Vanessa Kirby the Best Actress prize at the festival, over who will probably be her rival at the Oscars: Frances McDormand for Nomadland. The third big candidate for that category will be Viola Davis for Ma Rainey's Black Bottom, another Netflix movie which is getting more buzz every day that passes – unlike Pieces of a Woman, which is actually losing steam as we get closer to the end of the year.
However, this year's campaign will not be a traditional run, but rather a marathon. Since we are still five months away from the day the nominations get announced, anything can happen, and it will be interesting to see if some of these movies that started strong in the festival circuit but are losing a lot of momentum right now can come back with a vengeance.
Right now, the movies with the highest chances of catching a lot of the big nominations include Nomadland (still the movie to beat), One Night in Miami, and Ma Rainey's Black Bottom. Let's see how this thing develops.
We will know a bit better when we all get a chance to see this movie, either on a movie theater starting December 30, 2020, or on Netflix, where it will release on January 7, 2021. Meanwhile, make sure to check out the trailer:
Miguel Fernández is a Spanish student that has movies as his second passion in life. His favorite movie of all time is The Lord of the Rings, but he is also a huge Star Wars fan. However, fantasy movies are not his only cup of tea, as authors like Scorsese, Fincher, Kubrick or Hitchcock have been an obsession for him since he started to understand the language of filmmaking. He is that guy who will watch a black and white movie, just because it is in black and white.