Apple Buys the Distribution Rights for Joe & Anthony Russo's 'Cherry'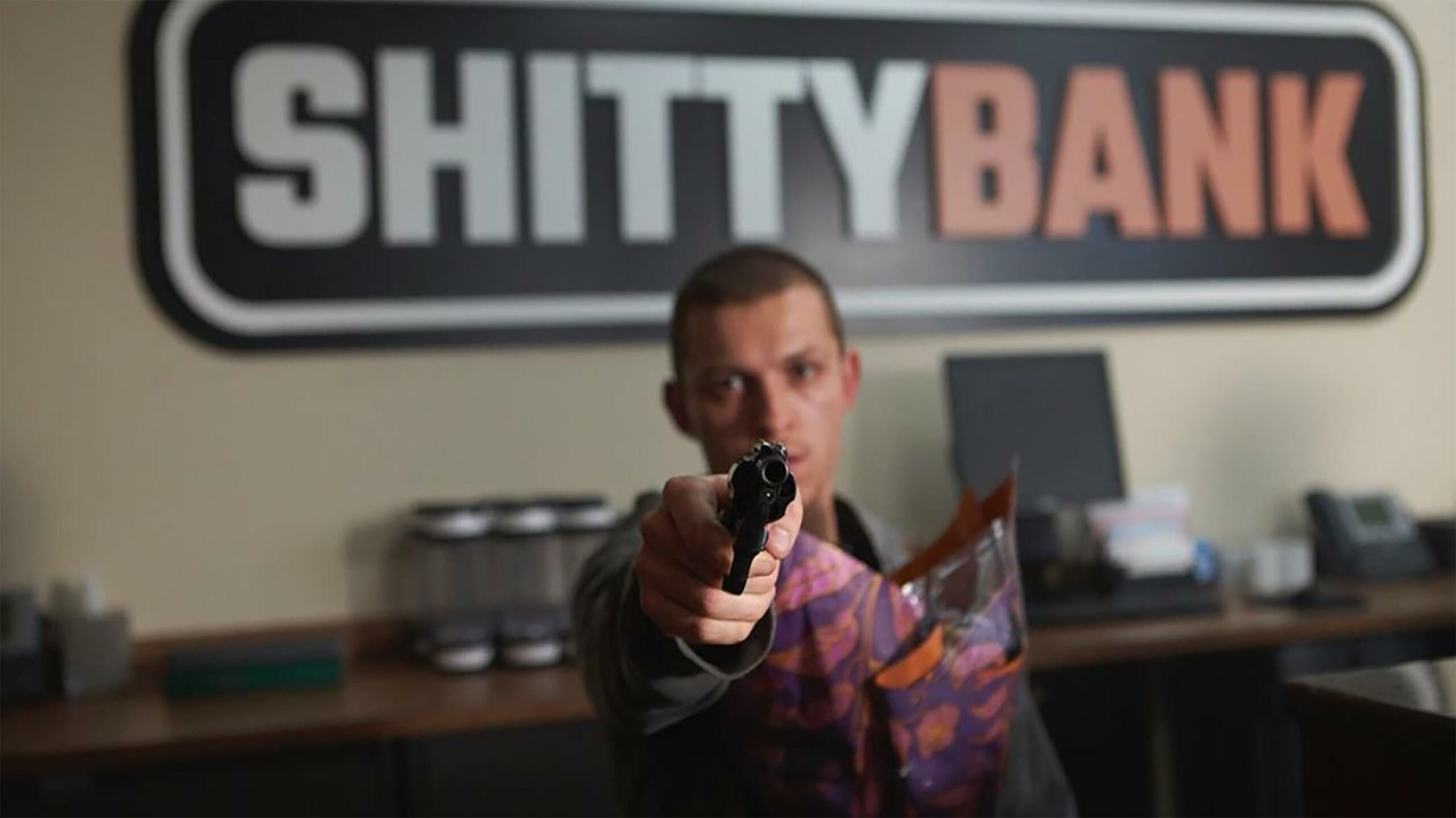 Cherry stars Tom Holland and is now becoming an Awards Season contender.
Deadline is exclusively reporting that the tech giant, which has become a big investor in the entertainment industry over the past couple of years, has paid over $40 million to distribute the new film directed by Avengers: Endgame helmers, Joe and Anthony Russo. Cherry, which stars Tom Holland in its first adult role, is an adaptation of the bestselling novel by Nico Walker based on his own experiences.
The story follows a young man in Cleveland who, after being spurned by the love of his life, joins the Army before she comes back to him to tell him she made a big mistake. He becomes an Army medic in Iraq and comes back with an undiagnosed case of PTSD. He is prescribed the opiate Oxycontin, and soon he and his young wife move from the pills to heroin, and start robbing banks to pay their debts. Clara Bravo is playing Tom Holland's young wife.
Cherry is now set to be one of Apple's big awards contender, and the company is planning to premiere the film on Apple TV+ in early 2021, after having qualified for the Academy Awards. Other big potential awards movies for the platform include Sofia Coppola's On The Rocks, starring Bill Murray and Rashida Jones, the documentary Boys State, which won the Sundance Grand Jury Prize, and Beastie Boys Story, from Spike Jonze. The Russo Brothers have recently signed on to direct The Grey Man for Netflix, which is set to launch a new franchise for the streaming platform.
Cherry was directed by Joe and Anthony Russo, from a script by Jessica Goldberg and Angela Russo-Otstot. It was executive produced by AGBO's Todd Makurath, Jake Aust and Hideaway's Kristy Maurer Grisham and Judd Payne. The cast includes Tom Holland, Clara Bravo, Kelli Berglund, Jack Reynor, Forrest Goodluck, Jeff Wahlberg, Michael Gandolfini, Kyle Harvey, and Thomas Lennon.
Miguel Fernández is a Spanish student that has movies as his second passion in life. His favorite movie of all time is The Lord of the Rings, but he is also a huge Star Wars fan. However, fantasy movies are not his only cup of tea, as authors like Scorsese, Fincher, Kubrick or Hitchcock have been an obsession for him since he started to understand the language of filmmaking. He is that guy who will watch a black and white movie, just because it is in black and white.