What Microsoft's Industry-Shaking Acquisition of Bethesda Means for Players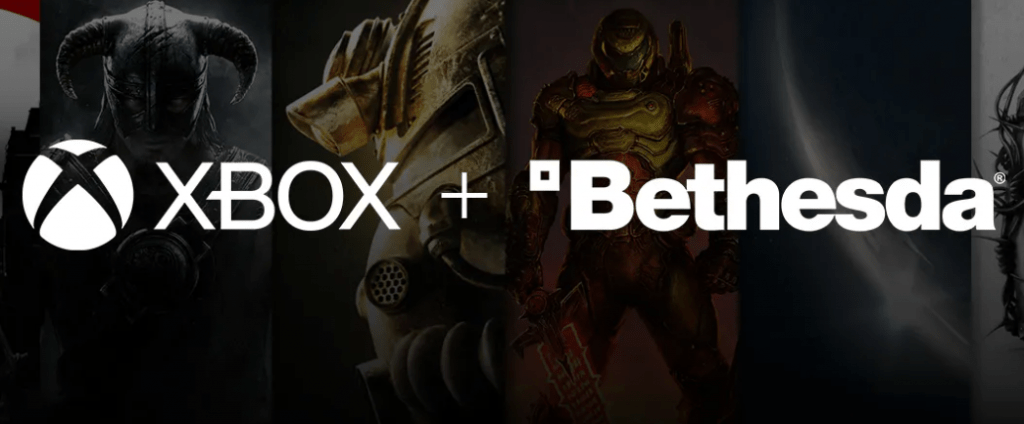 Microsoft has bought ZeniMax, parent company of Bethesda Softworks.
The unexpected news dropped yesterday just hours before the preorders for the new Xbox consoles opened. The purchase is setting Microsoft back $7.5 billion, almost double of what Disney paid for Lucasfilm back in 2012. This is BIG and an astounding power move.
With the acquisition of ZeniMax, which includes Bethesda and many first class studios, the folks at Microsoft are securing a heftier portfolio of games for the coming years. Of course, everyone is now thinking about Bethesda Game Studios' The Elder Scrolls and Fallout series (plus the upcoming Starfield), but the deal also includes creative teams across id Software, ZeniMax Online Studios, Arkane, MachineGames, Tango Gameworks, Alpha Dog, and Roundhouse Studios. This means other famous IPs such as DOOM, Wolfenstein, or Dishonored also fall under Microsoft's banner now.
Phil Spencer, head of the Xbox division, stated the following:
Bethesda's games have always had a special place on Xbox and in the hearts of millions of gamers around the world. Our teams have a close and storied history working together, from the amazing first DOOM, and its id Tech engine, innovating games on PCs to Bethesda bringing their first console game to the original Xbox, the groundbreaking The Elder Scrolls III: Morrowind. Over the years I've had many deep conversations with the creative leaders at Bethesda on the future of gaming and we've long shared similar visions for the opportunities for creators and their games to reach more players in more ways.
He is right about Microsoft and Bethesda working together since the beginning. From Morrowind releasing on the original Xbox to Oblivion being a timed console exclusive for 360, both parties have always seen eye to eye. This might or might not mean their games are becoming Xbox ecosystem exclusives (which includes W10) once the active multiplatform agreements end. We know for a fact Microsoft will be honoring the "first on PS5" deals that currently affect Deathloop and GhostWire: Tokyo, but any changes beyond that are fair game.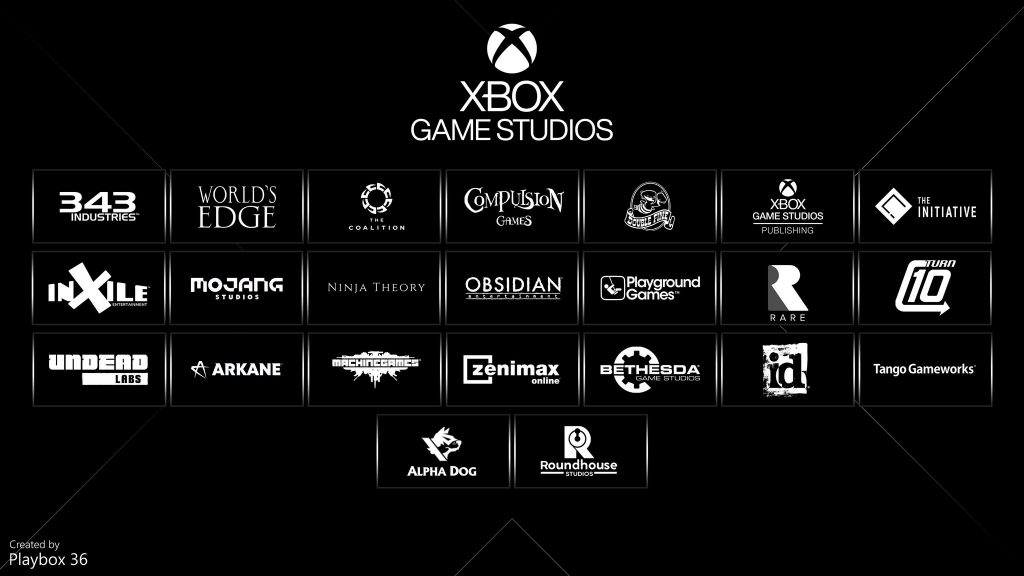 Bethesda also released a statement that pretty much says the same as Microsoft's. More interesting, however, were BGS leader Todd Howard's words:
With each new console cycle, we evolved together. From bringing mods to consoles with Fallout 4, now over a billion downloads, to the latest technologies fueling Xbox Series X/S. These new systems are optimized for the vast worlds we love to create, with generational leaps not just in graphics, but CPU and data streaming as well. It's led to our largest engine overhaul since Oblivion, with all new technologies powering our first new IP in 25 years, Starfield, as well as The Elder Scrolls VI.

Like our original partnership, this one is about more than one system or one screen. We share a deep belief in the fundamental power of games, in their ability to connect, empower, and bring joy. And a belief we should bring that to everyone – regardless of who you are, where you live, or what you play on. Regardless of the screen size, the controller, or your ability to even use one.
Yes, Bethesda Game Studios is overhauling their engine for the first time in more than 15 years. Gamebryo, which later evolved into the user-friendly Creation Engine, really showed its age with Fallout 4 and 2018's Fallout 76 (which is now doing fine after a disastrous launch). This is great news for everyone, as the upgrade will allow BGS' massive worlds to grow bigger and offer deeper levels of interaction. Will Bethesda set a new open-world standard with Starfield and/or The Elder Scrolls VI? Probably. The fifth mainline Elder Scrolls game, Skyrim, pretty much defined the last ten years of sandbox titles.
It's also important to highlight the "regardless of who you are, where you live, or what you play on" part. Nothing is set in stone as of now, but Howard may be alluding to the possibility of their games staying multiplatform. Or maybe he's just referring to the freedom Microsoft's xCloud streaming service will bring to Game Pass subscribers; Skyrim on your smartphone? It's happening.
And what about a successor to Fallout: New Vegas? With Obsidian and Bethesda now living under the same roof, Microsoft might consider giving die-hard wastelanders a follow-up to what many players consider to be the peak of the Fallout series. These two companies have a history together and did not part ways in the best of terms after New Vegas' rushed development, which was a one-off collaboration.
For now, Bethesda fanatics should just sit back and relax. We are getting more amazing games from their studios, and they are all coming to Game Pass too. Microsoft is doubling down on building up a roster of games and services which cater to every kind of player. Whether you own a gaming PC, a next-gen Xbox, or a smartphone (plus a good Internet connection), you will be able to play their games.
But what about Sony and Nintendo? Xbox honcho Phil Spencer told Bloomberg their immediate plan is to evaluate multiplatform releases on a "case-by-case basis." Don't forget that Minecraft and The Outer Worlds, games developed by Microsoft-owned studios, are available on other systems as well. And those are just an example. With Game Pass reportedly not bringing in much money but rather player engagement with the Xbox environment, it might be in their best interest to keep at least some Bethesda franchises multiplatform in the future.
Francisco J. Ruiz is that guy who has watched Jurassic Park a thousand times and loves Star Wars. His hunger for movies is only matched by his love for video games. He graduated in English Studies from the University of Malaga, in Spain. As he keeps writing about what he enjoys (and doesn't) for websites all over, he's continuing his studies.