Actress Kelly Preston Passes Away, Aged 57
Preston, known for her roles in Jerry Maguire, Twins, and Mischief, had been suffering from breast cancer for the last two years and finally succumbed to the disease.
"Choosing to keep her fight private, she had been undergoing medical treatment for some time, supported by her closest family and friends," a family representative reported. "She was a bright, beautiful and loving soul who cared deeply about others and who brought life to everything she touched. Her family asks for your understanding of their need for privacy at this time."
Preston is survived by her husband, John Travolta, and their children, Ella and Benjamin. The couple tragically lost their son Jett at age 16 in 2009.
After her first major movie role in Mischief (1985), she went on to star in films such as SpaceCamp (1986), Twins (1988), Jerry Maguire (1996), and For Love of the Game (1999).
Preston met John Travolta, her future husband, on the set of 1987's The Experts and they married in 1991. Preston would be recognized throughout the next decade for her roles in Cat in the Hat (2003), What a Girl Wants (2003), Sky High (2005), and Old Dogs (2009).
Her final film role was 2018's Gotti as Victoria Gotti, the wife of Mafia boss John Gotti, played by Travolta.
Her daughter Ella also posted on Instagram, writing:
I have never met anyone as courageous, strong, beautiful and loving as you. Anyone who is lucky enough to have known you or to have ever been in your presence will agree that you have a glow and a light that never ceases to shine and that makes anyone around you feel instantly happy. Thank you for being there for me no matter what. Thank you for your love. Thank you for your help and thank you for making this world a better place. You have made life so beautiful and I know you will continue to do so always. I love you so much mama.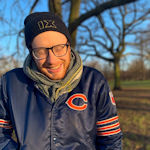 Alex Newman is huge Star Wars fan and loves to keep up to date with the canon. He's also loved movies for as long as he can remember. He's a massive Disney and superhero fan but will watch anything. He's worked at a cinema, a comic book store and at Disney World but is currently working in radio in London! You can find him at @New_macca on twitter.