New Sneak Peek of Pixar's 'Soul' Arrives
Pixar has released a new promo for their upcoming film Soul starring Jamie Foxx and Tina Fey.
Joe Gardner (Foxx), a middle school band teacher who longs to play jazz onstage, has an accident that causes his soul to be separated from his body. Instead of ending up in the great beyond, where souls go after death, he ends up in the great before, where souls develop personalities before heading to life in a body. There he meets 22 (Fey) and must help her understand what makes life worth living.
Check out the new promo below:
This promo features the human element of the film and the message that life is a beautiful thing. Pixar released a full trailer a few months ago that shows more of the plot/soul-based side of the movie.
The film was originally due for release on June 19 this year but was pushed back to November 20 due to the Covid-19 pandemic.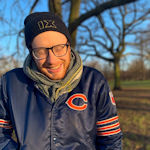 Alex Newman is huge Star Wars fan and loves to keep up to date with the canon. He's also loved movies for as long as he can remember. He's a massive Disney and superhero fan but will watch anything. He's worked at a cinema, a comic book store and at Disney World but is currently working in radio in London! You can find him at @New_macca on twitter.