A Timely Adaptation of Stephen King's 'The Stand' Shows Off Its First Images
When production started on the new adaptation of Stephen King's apocalyptic fantasy novel The Stand, it seemed as good a time as any to put it to the screen. Recent events, however, have made the story infinitely more relevant. Now, the first images for the limited series have dropped online.
Vanity Fair revealed the first look at the new CBS All Access mini-series, which begins with a global pandemic that wipes out everything but a fraction of the world population. From there the story centers on two groups of survivors, one led by Mother Abagail (Whoopi Goldberg), and the other by Randall Flagg (Alexander Skarsgård).
Take a look at the images below:
From the photos, this looks to be a pretty faithful adaptation of the novel. It seems bleak yet hopeful, which is ultimately what King's book is about. I'm really not a huge fan of Skarsgård's hair and makeup, but Vanity Fair describes this iteration of the antagonist a "rockabilly demon", so I guess that might work in the context of the show.
We're still waiting on a release date for the upcoming mini-series, but we do know Benjamin Cavell and Taylor Elmore will serve as showrunners. Josh Boone is directing the first episode, which is gratifying since he's been trying to an adaptation of The Stand off the ground for years. In addition to Skarsgård and Goldberg, the series will also feature an ensemble cast of James Marsden, Amber Heard, Greg Kinnear, Nat Wolff, Odessa Young, Owen Teague, Jovan Adepo, Heather Graham, and Marilyn Manson.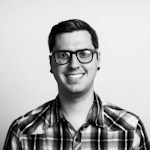 David is a video editor, stop-motion animator, freelance writer, and movie addict. He currently lives in Michigan with his wife and two dogs and can be found obsessing over director commentary tracks and collecting movie memorabilia. In addition to writing for Movie News Net and Star Wars News Net, he also hosts podcasts like The Movie News Network and The No Guff Podcast.