Independent FIlmmaker Lynn Shelton Has Died Age 54
In tragic news, writer, producer, and director Lynn Shelton has passed away aged 54. Shelton was known for her indie films Humpday and Your Sister's Sister as well as directing multiple television episodes.
Shelton started her career as a film editor before moving onto writing and directing, making her film debut with 2006's We Go Way Back. She continued to create her own films while also directing on various TV series including: Mad Men, New Girl, The Good Place, Fresh of the Boat, and GLOW. 
Shelton's most recent film Sword of Trust, which she directed and co-wrote, premiered at South by Southwest in 2019 to critical acclaim. She also directed four episodes of the eight-part miniseries Little Fires Everywhere, starring Reese Witherspoon and Kerry Washington, which premiered this year.
Her partner Marc Maron released this statement about Shelton's passing:
I have some awful news. Lynn passed away last night. She collapsed yesterday morning after having been ill for a week, there was a previously unknown, underlying condition. It was not COVID-19. The doctors could not save her. They tried. Hard.

I loved her very much as I know many of you did as well. It's devastating. I am leveled, heartbroken and in complete shock and don't really know how to move forward in this moment. I needed you all to know. I don't know some of you. Some I do. I'm just trying to let the people who were important to her know.

She was a beautiful, kind, loving, charismatic artist. Her spirit was pure joy. She made me happy. I made her happy. We were happy. I made her laugh all the time. We laughed a lot. We were starting a life together. I really can't believe what is happening, this is a horrendous, sad loss.
This is a tragic loss for the independent film community. Shelton is survived by her parents, siblings, and her son, Milo Seal.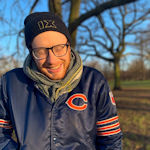 Alex Newman is huge Star Wars fan and loves to keep up to date with the canon. He's also loved movies for as long as he can remember. He's a massive Disney and superhero fan but will watch anything. He's worked at a cinema, a comic book store and at Disney World but is currently working in radio in London! You can find him at @New_macca on twitter.