Arnold Schwarzenegger Returns to the 'Predator' Franchise in the First Piece of DLC for 'Hunting Grounds'
It's time for Dutch Schaefer to get to the chopper (again) in Predator: Hunting Grounds.
As the original film nears its thirty-third birthday, Arnold Schwarzenegger is finally returning to the Predator franchise both to provide some much-needed narrative to the game through tapes and to help hunt down the galaxy's most fearsome hunters. Hunting Grounds, which launched last month to mixed reviews, is a multiplayer shooter that includes some tidbits of story and lore through recordings. For example, Jake Busey returned to his character, Sean Keyes, from 2018's The Predator for the game. Now, the original film's star is following in his footsteps, as this is the first time that Schwarzenegger has gone back to the franchise. Variety also has the exclusive first look at "old man" Dutch: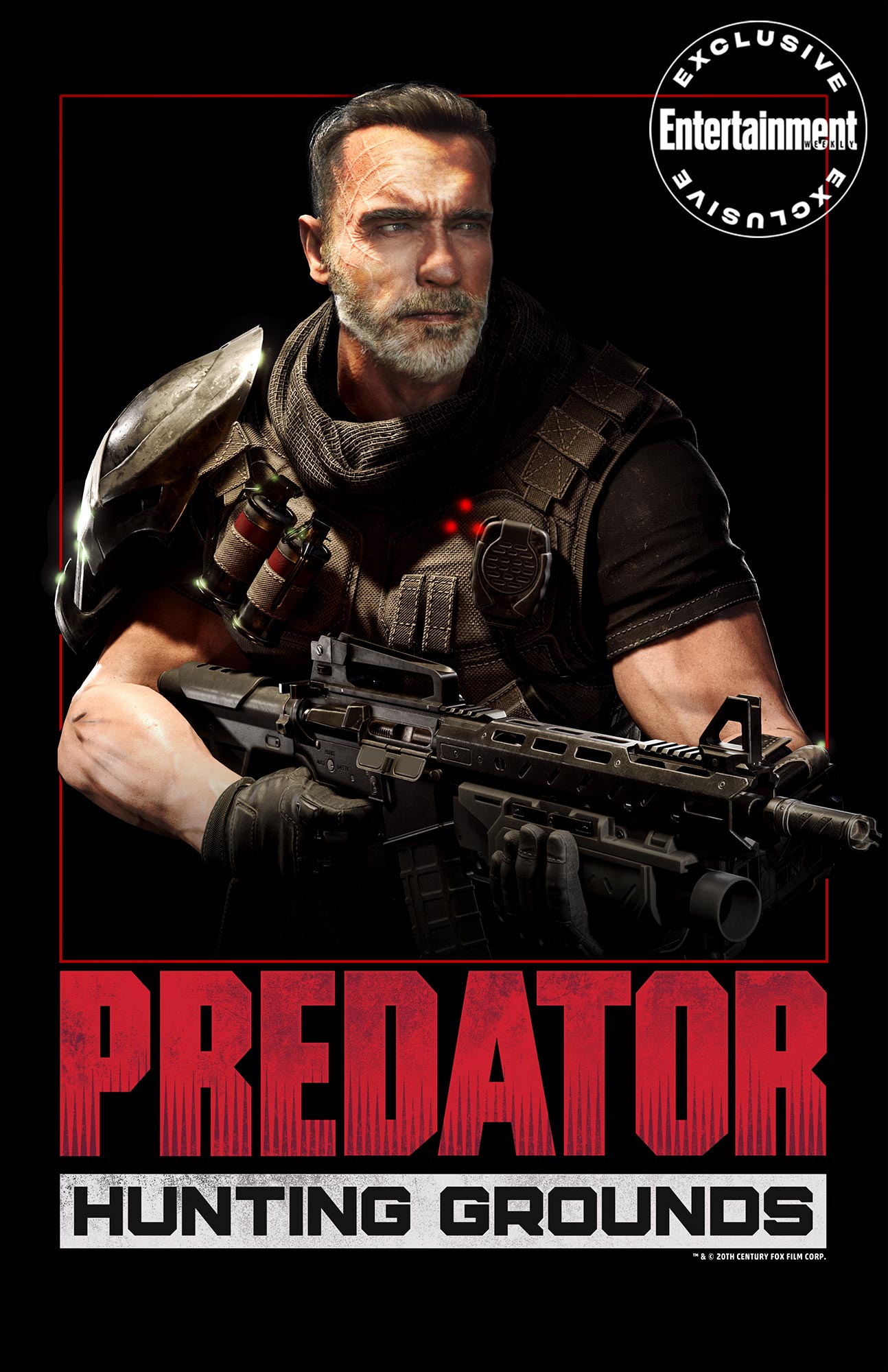 As players level up in the game, they will unlock tapes, narrated by Dutch himself, that tell his post-1987 story. This is part of the game's first free content update. As for "playable" Dutch, who is now as old as Arnold himself, he (along with some new toys) is included in the first paid DLC of many to come. The official PlayStation Blog has more details on those.
Maybe this will mark the beginning of a new relationship between Arnold Schwarzenegger and the Predator franchise, since he previously turned down a cameo in Shane Black's The Predator that would have helped set up a potential sequel. That was the last of many efforts to bring him back into the hunt, as an early draft of 2010's Predators, as well as an "amped up" Predator 3 pitch that never took off, also included his iconic character.
Francisco J. Ruiz is that guy who has watched Jurassic Park a thousand times and loves Star Wars. His hunger for movies is only matched by his love for video games. He graduated in English Studies from the University of Malaga, in Spain. As he continues to write about what he enjoys (and doesn't), he's studying for a master's degree and working on becoming a teacher.