Lin-Manuel Miranda's 'Hamilton' to Debut on 'Disney Plus' This July
Lin-Manuel Miranda's record-breaking, Broadway hit Hamilton will be hitting Disney's streaming service on July 3, over a year earlier than originally planned.
The show was originally slated for October 15, 2021 with a theatrical release. While there have been a lot of early video on demand releases due to the Covid-19 pandemic, the decision to bring this up over fifteen months from its original slot and forgo a theatrical release is one of the most surprising.
The rap-musical, based on the life of Alexander Hamilton, one of America's Founding Fathers, has garnered critical acclaim worldwide, winning eleven Tony awards and a Pulitzer prize.
The film will not be a simple recording of the live show with the show's director, Thomas Kail, combining shots from three separately filmed performances with the original Broadway cast in 2016. This footage will be mixed in with audience-less setup shots as well. Miranda said this of the film and the decision to bring this release date forward:
I'm so proud of how beautifully Tommy Kail has brought 'Hamilton' to the screen. He's given everyone who watches this film the best seat in the house, I'm so grateful to Disney and Disney Plus for reimagining and moving up our release to July 4 weekend of this year, in light of the world turning upside down. I'm so grateful to all the fans who asked for this, and I'm so glad that we're able to make it happen. I'm so proud of this show. I can't wait for you to see it.
Disney paid $75 million for the worldwide distribution rights of Miranda's staged spectacle. While there are plans to do a fully formed big-screen adaptation of the musical, it is a long way from fruition, even without the current restrictions in place. In the Heights, a film adaptation of another Miranda musical was due to release this year but has been pushed back to June 2021.
The Broadway show premiere on July 3 will be welcomed by the fans who know the show only by its soundtrack worldwide, as Hamilton has only been performed in the US and London's 'West End' (the show was reported to be starting later this year in Hamburg and next year in Sydney, no updates on those dates have surfaced since the pandemic, however).
Moving the date up is a wise idea for Disney as well at a time when their new streaming service is low on new content due to productions shutting down.
Source: Variety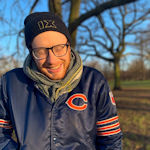 Alex Newman is huge Star Wars fan and loves to keep up to date with the canon. He's also loved movies for as long as he can remember. He's a massive Disney and superhero fan but will watch anything. He's worked at a cinema, a comic book store and at Disney World but is currently working in radio in London! You can find him at @New_macca on twitter.