WB and Imagine in Talks With Rawson Marshall Thurber to Direct 'Spy vs. Spy' Movie
The feature has been in production for a long time and Collider are reporting that Rawson Marshall Thurber is in talks to direct the live action movie based on the Mad Magazine comic strip: Spy vs. Spy. 
Founders of Imagine Entertainment, Ron Howard and Brian Grazer, will be producing the movie, having had writers on the project as far back as 2011. Thurber, however, writes the movies he directs, with the exception of 2013's We're the Millers, meaning he may rewrite this script.
Aside from that Thurber is best known for the classic Dodgeball: A True Underdog Story and for his collaborations with Dwayne Johnson in Central Intelligence and Skyscraper. He's currently filming Red Notice, a Netflix film; his third collaboration with Johnson, co-starring Ryan Reynolds and Gal Gadot. Production will resume once Covid-19 restrictions are lifted.
Spy vs. Spy is a comic strip featured in the humor magazine Mad. Completely wordless, the strip premiered in 1961 and features two Spys, one in black, the other in white. They consistently try to outwit each other with a variety of tricks and booby-traps. A gray female spy appears sporadically, a representation of neutrality, using the other two spy's infatuation to her advantage.
When first announced, Warner Bros. And Imagine said they were planning 'a physical and highly visual action comedy'. Between Central Intelligence, starring Johnson and Kevin Hart and Dodgeball, with a warring Vince Vaughn and Ben Stiller, Thurber has experience with action, comedy and warring sides, so I'm excited to see what kind of adaption comes from such a simple concept.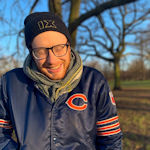 Alex Newman is huge Star Wars fan and loves to keep up to date with the canon. He's also loved movies for as long as he can remember. He's a massive Disney and superhero fan but will watch anything. He's worked at a cinema, a comic book store and at Disney World but is currently working in radio in London! You can find him at @New_macca on twitter.