Animated 'Transformers' Prequel Being Developed With 'Toy Story 4' Director
Paramount Pictures and Hasbro's eOne are developing a currently untitled animated prequel to the Transformers franchise with Josh Cooley (Toy Story 4, Inside Out).
The script is being written by Gabriel Ferrari and Andrew Barrer (Ant-Man and the Wasp). The film is in early stages of development. Lorenzo di Bonaventura and Mark Vahradian are expected to produce.
The seventh movie in the franchise, after Michael Bay's original five and 2018's prequel  Bumblebee, this will be the first in the series to be animated.
Hollywood Reporter are saying the film will explore 'the origin of the heroic Megatron and the seeds of conflict between the harmony-seeking Autobots and domination-loving Decepticons'.
If this is correct then the film will likely show the fall of Megatron to the villain we see him as in the first Transformers movie.
Cooley, along with Jonas Rivera and Mark Nielsen, won Pixar's 10th Oscar for Toy Story 4. He was also nominated for original screenplay Oscar for 2015's Inside out.
The Transformers franchise has made upward of $4.8 billion dollars to date, so it is not surprising that we're getting more content, a Bumblebee sequel is also in early stages of development.
Between numerous television series' and the 1986 film, Transformers is no stranger to the animated world but it is an interesting development for one connected to the live action universe and, presumably, getting a theatrical release.
For now we'll just have to wait until more news rolls out.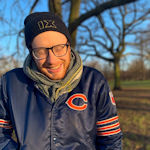 Alex Newman is huge Star Wars fan and loves to keep up to date with the canon. He's also loved movies for as long as he can remember. He's a massive Disney and superhero fan but will watch anything. He's worked at a cinema, a comic book store and at Disney World but is currently working in radio in London! You can find him at @New_macca on twitter.