PSA: How to Get Good Content for Free While on Lock-down, or Any Other Time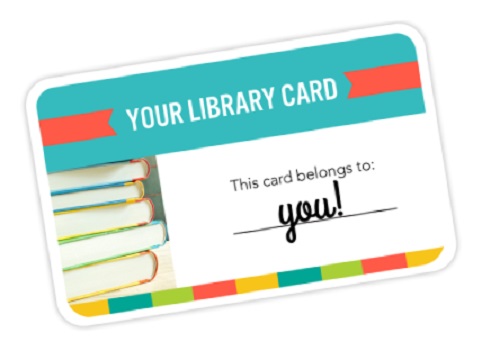 Thanks to COVID-19, or coronavirus, many of us are spending a lot more time at home.  It's also likely that money is either a concern or in short supply. Here's how to get good, free content while on lock-down, or any other time…
With your library card, which is likely either free or a dollar or two, you not only get access to all of the books and DVDs that the library has in the building, but also to all of the other libraries in your county. Through your library's web page you can request books, DVDs, and CDs that are located at other libraries, and they will ship what you want to your local library. Thanks to COVID-19, your library may be closed, and you can't go in and browse these physical items; go to your library's website; they may have alternatives available.
My library offers online applications for new library cards, in case you don't have one. They will mail a temporary card to you until the official one is ready and will call or email you with the card number so you can start using their digital, online resources right away (more on digital resources later). They also offer "no contact pick up" of items you requested online. I used this yesterday to get Frozen II for my daughters, who are all home from school now. I reserved the movie through the library's website and was notified that it had come in. I went to pick it up, and the library was closed, but there was a sign with a phone number to call for the no contact pick up. I called the number, and the librarian came to the door, opened it a little bit and handed me a bag with Frozen II in it. I didn't have to give my library card.
What about digital media, you ask?  That's where Hoopla comes in. Hoopla is a free service associated with your library that provides digital content like movies, music, audiobooks, ebooks, TV shows, and digital comics. It's available for devices running iOS or Android and can be loaded onto Amazon Fire TV, AppleTV, AndroidTV, Chromecast, and Roku devices. Hoopla has hundreds of thousands of titles available. You won't find much in the way of new releases, but there is a ton of content if you need to catch up on something a little bit older or just discover something new. A search for "Star Wars" produced 300 results, mostly comics and ebooks. Digital media streams by default but can be downloaded for offline consumption, and no, you can't save it off to some other device to keep it permanently; it has to be viewed through the Hoopla application. Your library may also have a relationship with Cloud Library. Cloud Library, which is also free, works similarly to Hoopla but is only for books and is available for Windows, Mac OS, Android, and iOS.  
Another way to get content is to share. Netflix and Disney+ can have multiple profiles. Profiles are supposed to be for members of the same household. You could argue that there is wiggle room concerning what a "household" is, but it is meant for family members living in the same house. Netflix and Disney have acknowledged that account sharing is a reality and will tolerate it to a point.  Maybe create an extra profile for a relative or close friend who is financially struggling so they can can enjoy some content during this crisis. Netflix and Disney may get a new customer out of it after the crisis has abated and they are back on their feet.
Finally, CBS CBS All Accessis offering its service for free for a month. You'll need to sign up for it before April 23, 2020. You can cancel immediately after signing up and still enjoy the 30 days free, otherwise your subscription will automatically renew after the 30 free days. Binging Star Trek: Picard? Oh yes, I think so. If you have some other ideas for staying entertained on the cheap during COVID-19, feel free to share them in the comments section below. Stay well!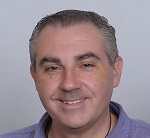 Charles Fraser is originally from Lynn, MA but currently resides in Modesto, CA with his wife and children.  He works in IT by day and writes articles for MNN by night.  While not reading Curious George books and watching Frozen, again, with his children, he plays the drums, experiments with guitar and bass, sneaks a video game or two and enjoys movies and TV.  He also enjoys audiobooks during his long commute.